Remember those pulp fiction paperbacks of yesteryear and the movies they inspired? Hard boiled crime thrillers, full of murder, mayhem, betrayal, generally with a dame at the center of intrigue. Many a B Movie came from a crime novella.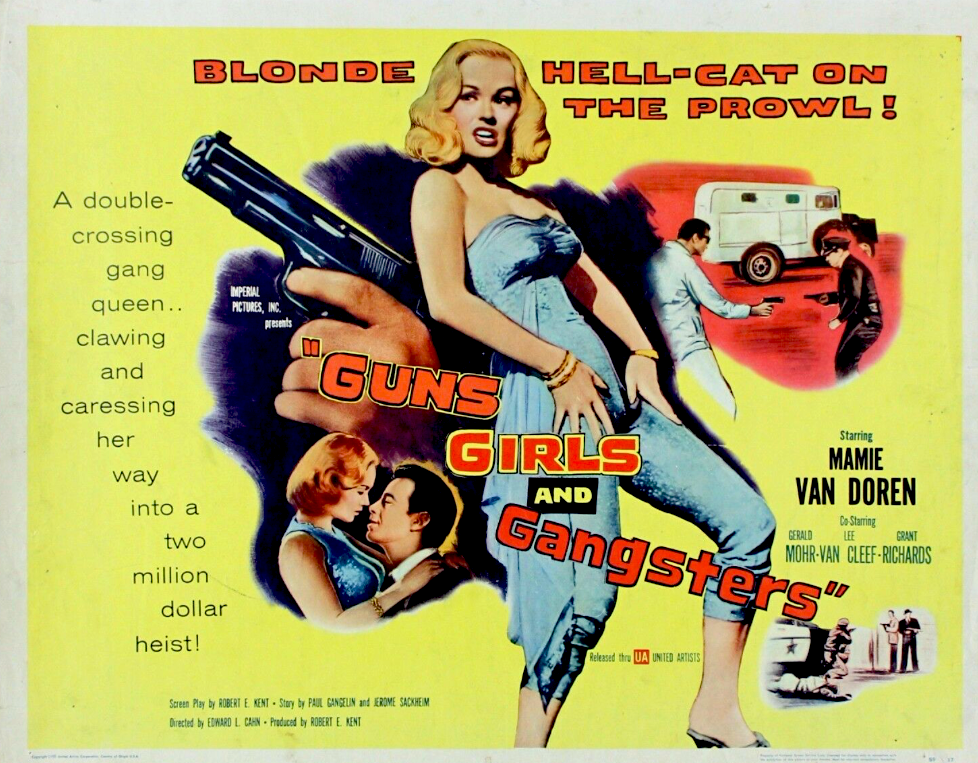 I want to introduce you to a trilogy of novellas that combines hard boiled noir with B Movie thrills. They are the latest work of actor, author, playwright, and screenwriter Dennis Pratt. He is also the great nephew of Boris Karloff.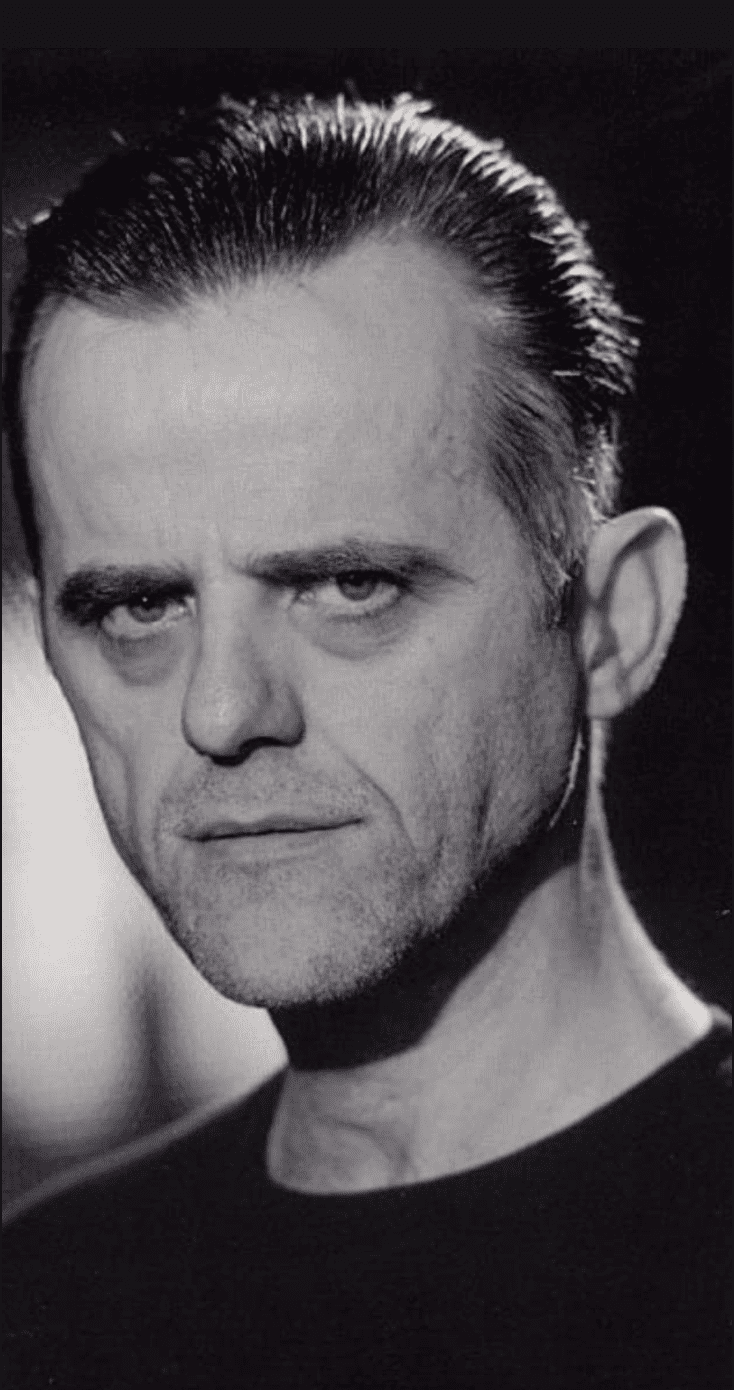 This is one of Dennis Pratt's acting headshots around the time we met. It projects a man you wouldn't want to mess with. True. He generally played bad guys. But he's also the most kindhearted decent fellow you'd want to meet, with an engaging sense of humor. He had been encouraged to write as well as act by a producer on the Magnum P.I series who admired Dennis' ability to spontaneously come up with new dialogue on the set if a problem arose. Dennis entered the writer-for-hire market and soon scored two low budget movies. Kick Boxer – The Art of War and American Justice.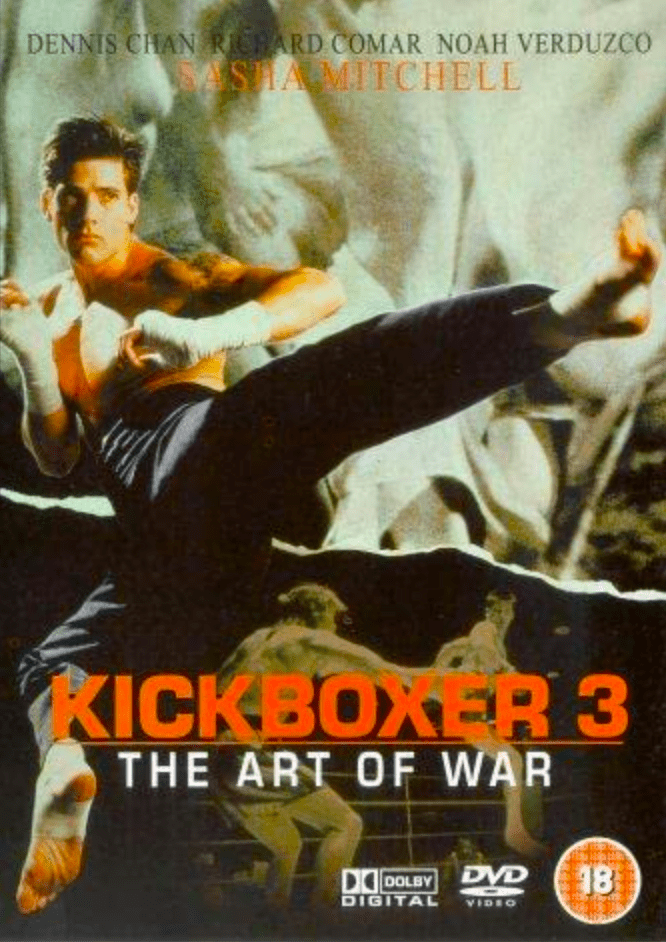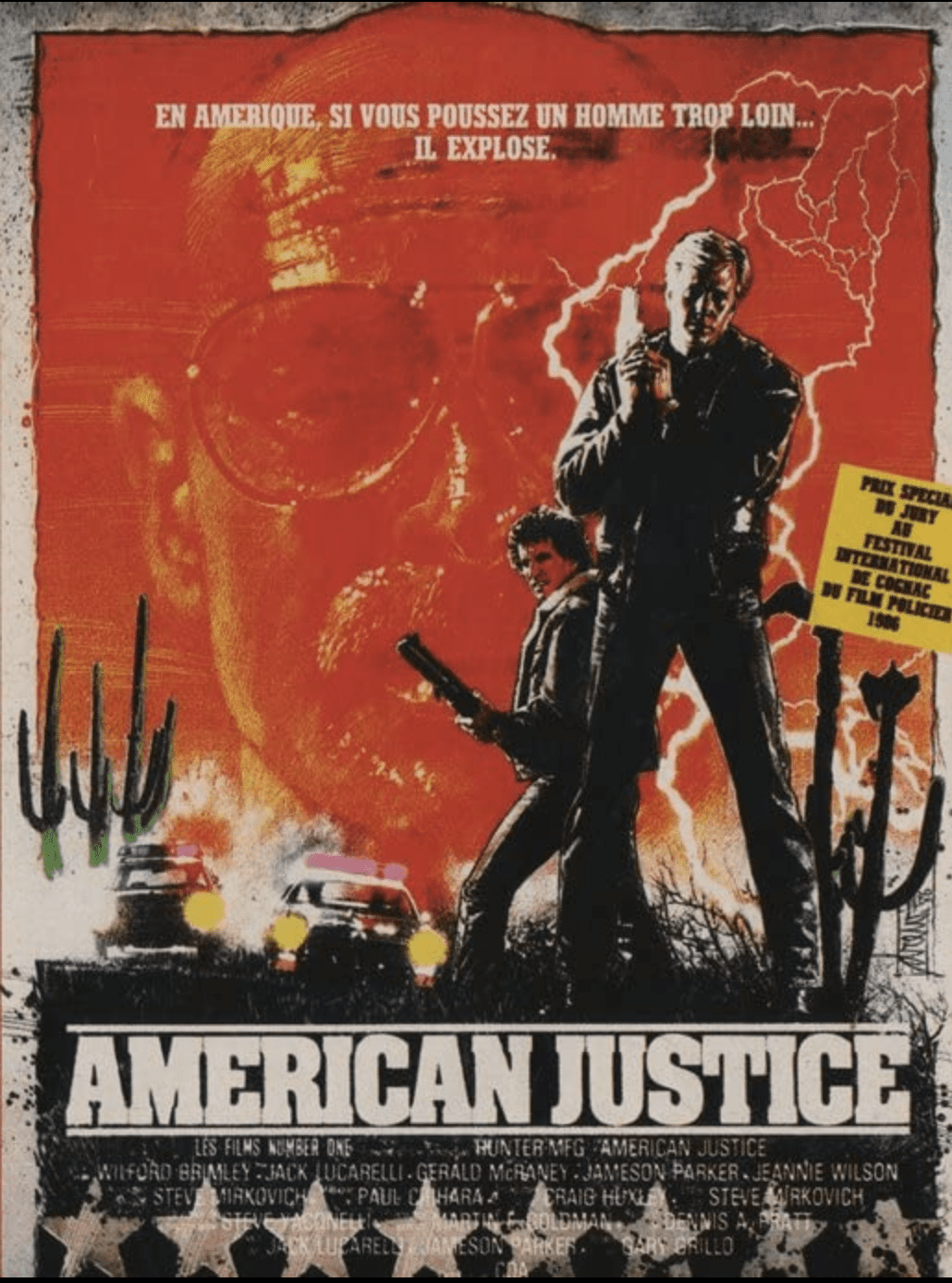 A writer's agent Michele Wallerstein introduced us. It was a good professional match. and we immediately collaborated on Leprechaun in Vegas and Leprechaun in Space, both of which reflect a shared sense of anarchic humor.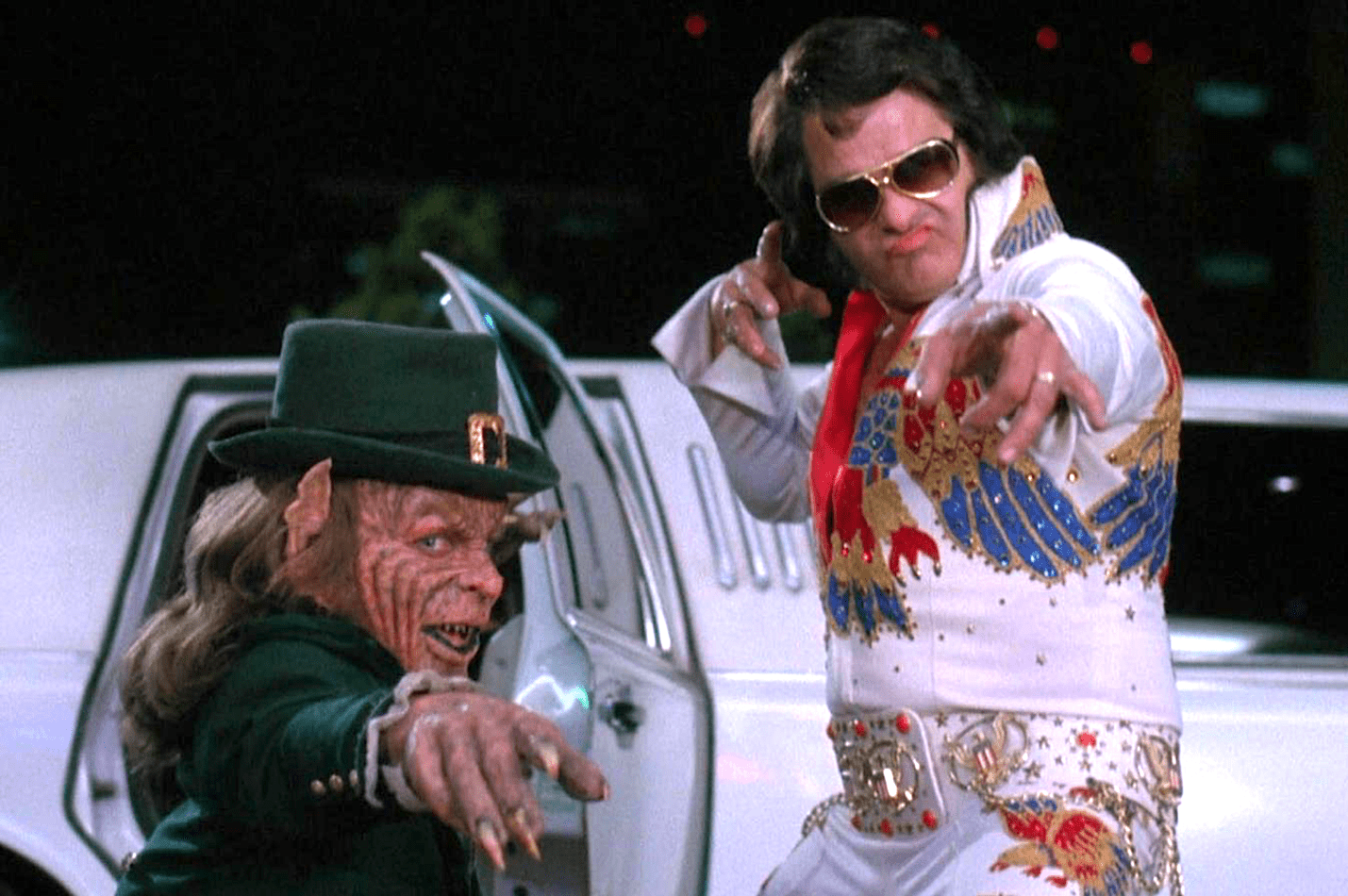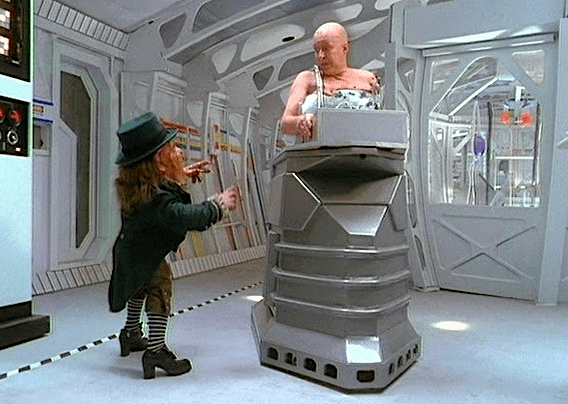 When we co-wrote Britannic (a Titanic homage) and Operation Wolverine – Seconds to Spare (Die Hard on a train) together, I was blessed by Dennis's understanding of the genres we were operating in, and a shared ambition to gives the fans of each genre as much of what they came for as budget would allow.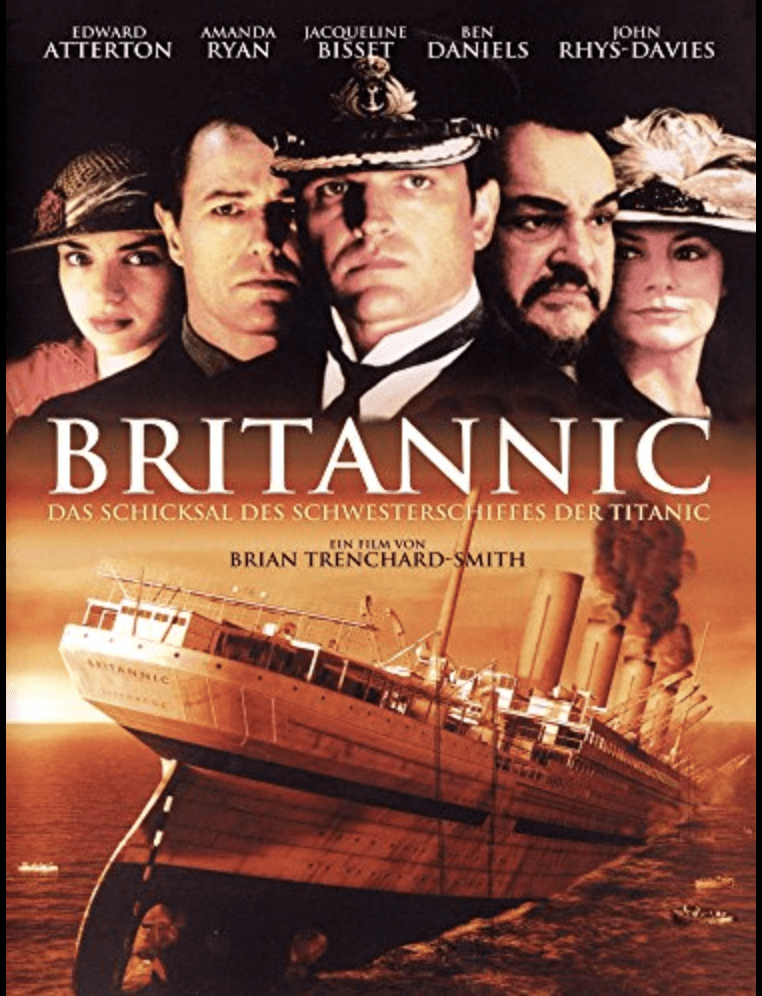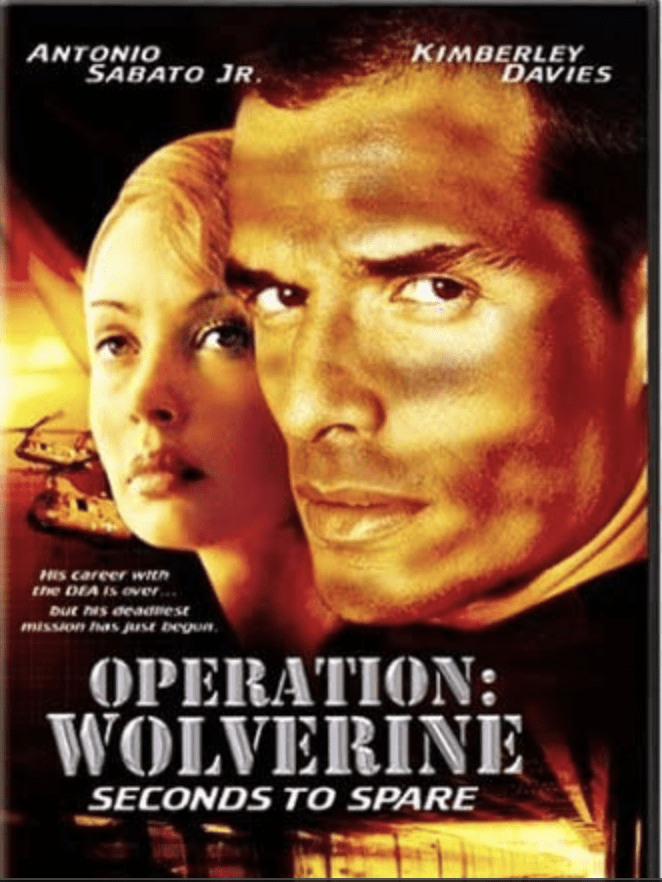 Dennis gained a reputation for fixing scripts that either missed the mark or needed remodeling for budget or cast. I brought him in to rewrite Deep Freeze, a blend of Them and Deep Blue Sea, to be shot in wintery Winnipeg, Canada, but the producers elected to shoot it in LA on the lowest possible direct-to-video budget, and I bowed out. Pity. It could have been an imaginative creature feature twenty years ago, but it needed name cast and quality visual effects.
Between writing assignments, Dennis Pratt created a number of his own spec scripts. He had acquired a good ear for the language of officialdom from his time in the US Air Force. His gift for the banter of dubious characters probably came from moonlighting as a Los Angeles taxi driver between acting gigs.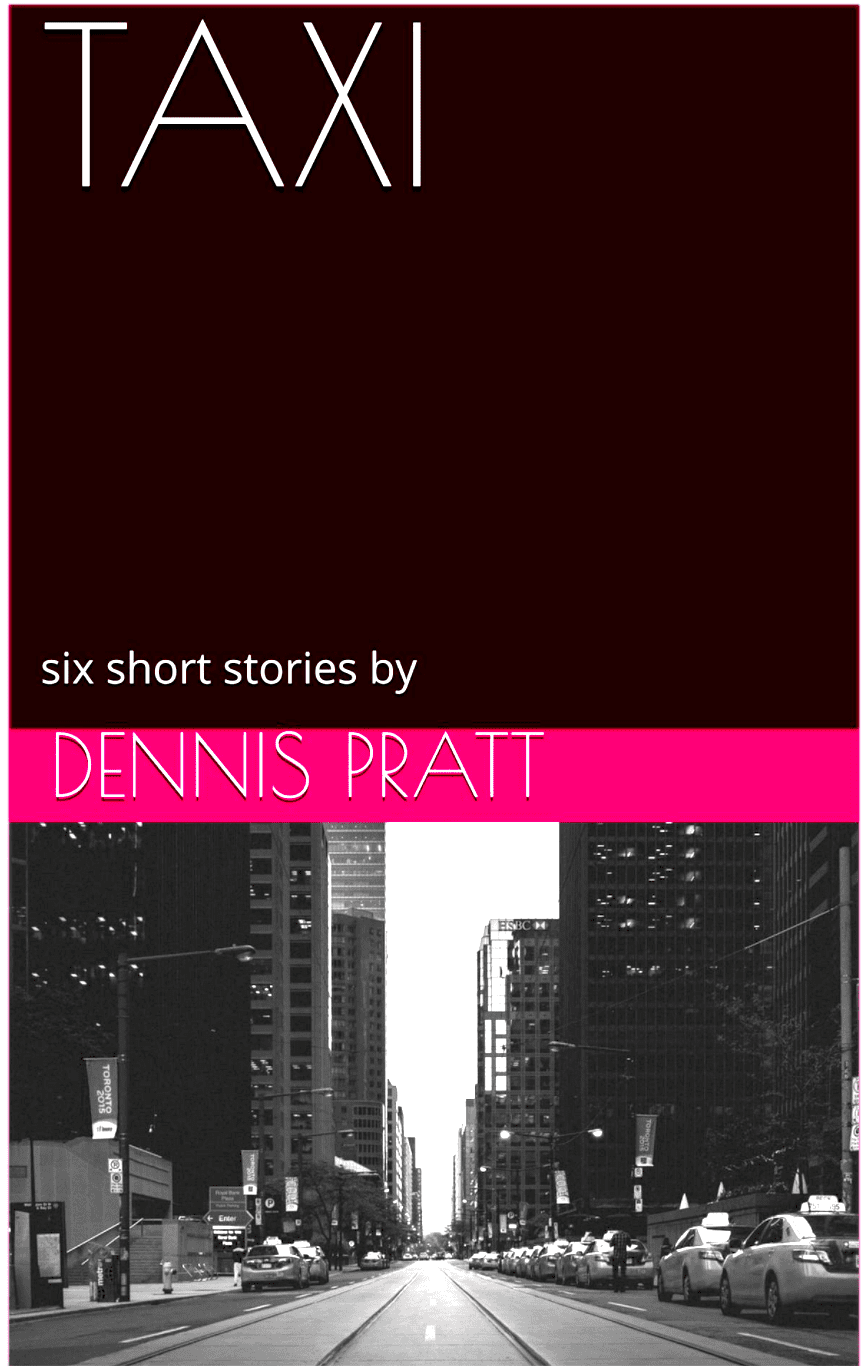 A couple of his screenplays got close, but we were never able to get them funded. I felt it would be a shame if nobody got to experience the oddball characters and hard-edged entertainment he created. I encouraged Dennis to remodel three of his screenplays into fast paced novellas. Just published on Amazon and Kindle, these are dark tales with vivid characters. Each explores a different crime milieu; mob crime, small town crime, future crime.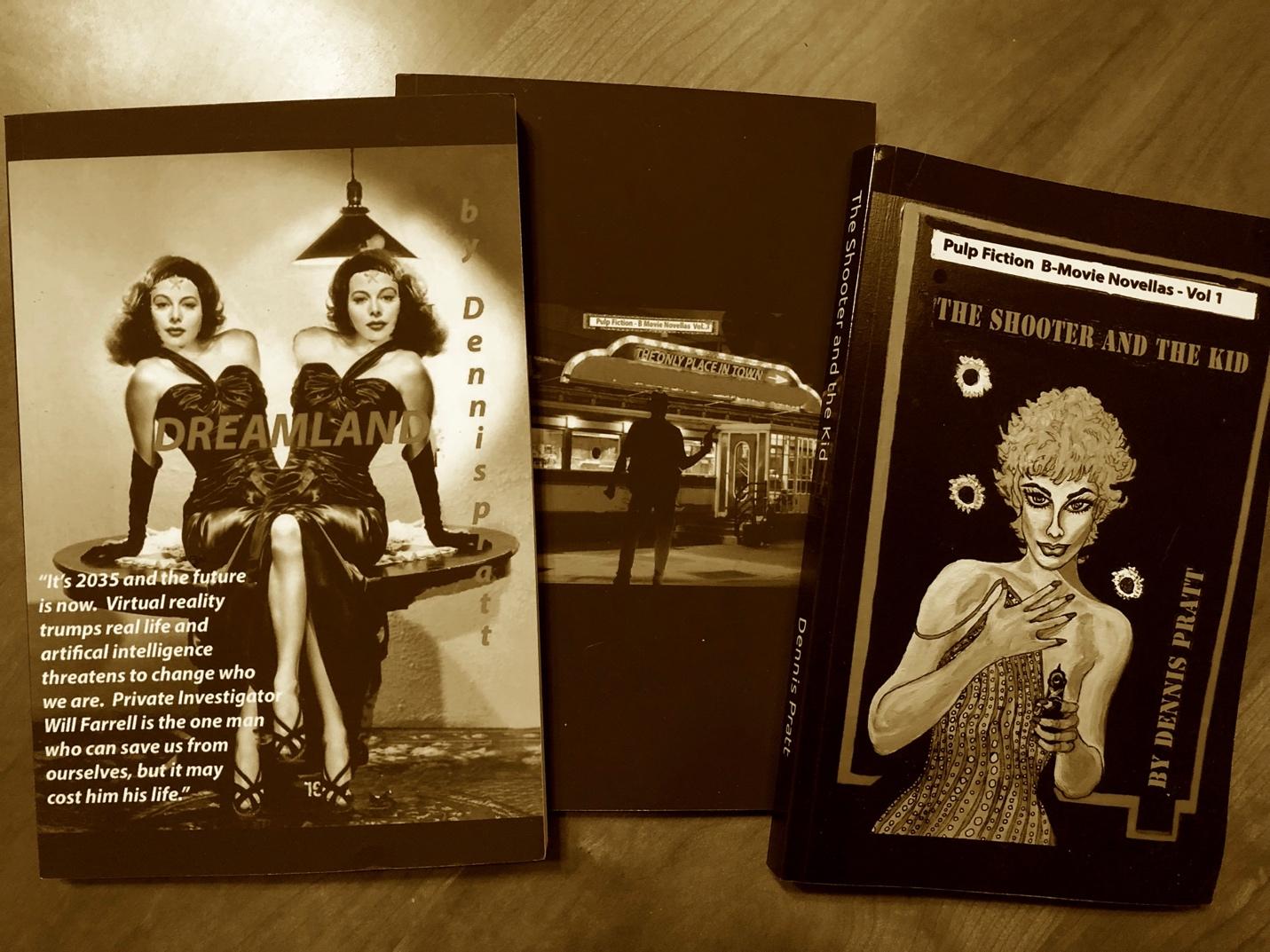 The front cover of THE SHOOTER AND THE KID is an homage to pulp fiction artwork of the 1950's. Dennis Pratt grounds the story in a contemporary mid-level LA mob operation, with tentacles reaching across the Southwest. The criminal ambiance has pleasant echoes of The Sopranos and Breaking Bad.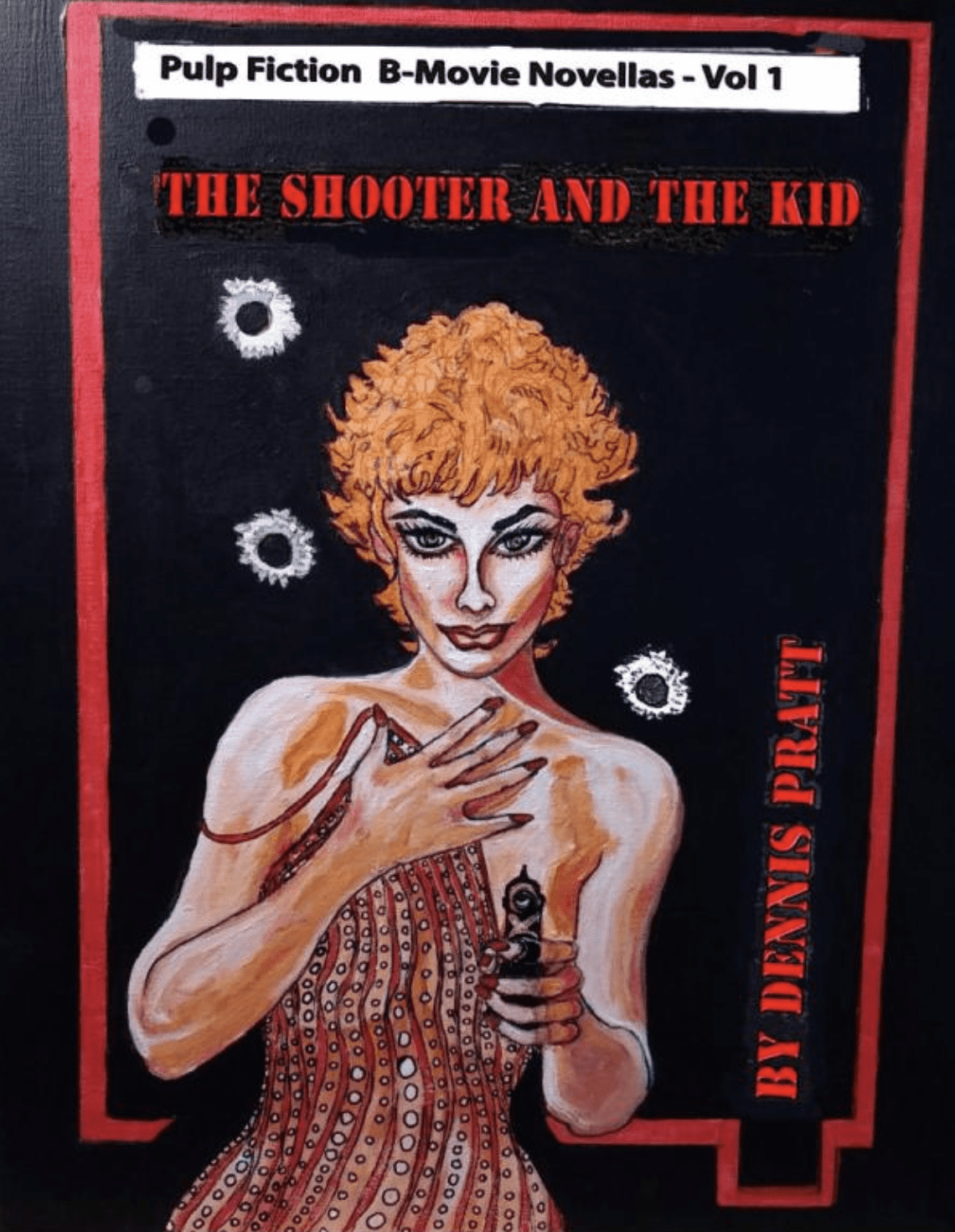 Donna is the cynical, sexy enforcer of the Sean McGuire crime family. She's reliable and discreet, generally achieving objectives without violence. This is an important stipulation when McGuire sends Donna to find out who has been skimming from his business enterprises. She is obliged to take with her a shy, stuttering 23 year old nerd, Max, who is McGuire's nephew. Max is, however, a brilliant forensic accountant, and embezzlement bloodhound. On the road to Vegas, a fractious chemistry develops, and Donna, shall we say, cures Max's speech impediment. Max falls heavily in love. Their sex scenes are both funny and touching. Against her better judgement Donna responds to Max's inherent decency. She begins to re-evaluate her life. A confrontation with an embezzling casino manager results in an ambush, with Donna dispatching the thugs before a horrified Max. This triggers a series of gun battles and hairs breadth escapes as they go on the run from Donna's vengeful boss. Max gets to grow up fast, and the story builds to a multi twist finale. There's plenty of muscular action and crackling dialogue in a tight 241 pages for fans of the genre. It could make a fun Netflix movie if handled as an off-beat shoot-em-up, and the lead cast had palpable chemistry.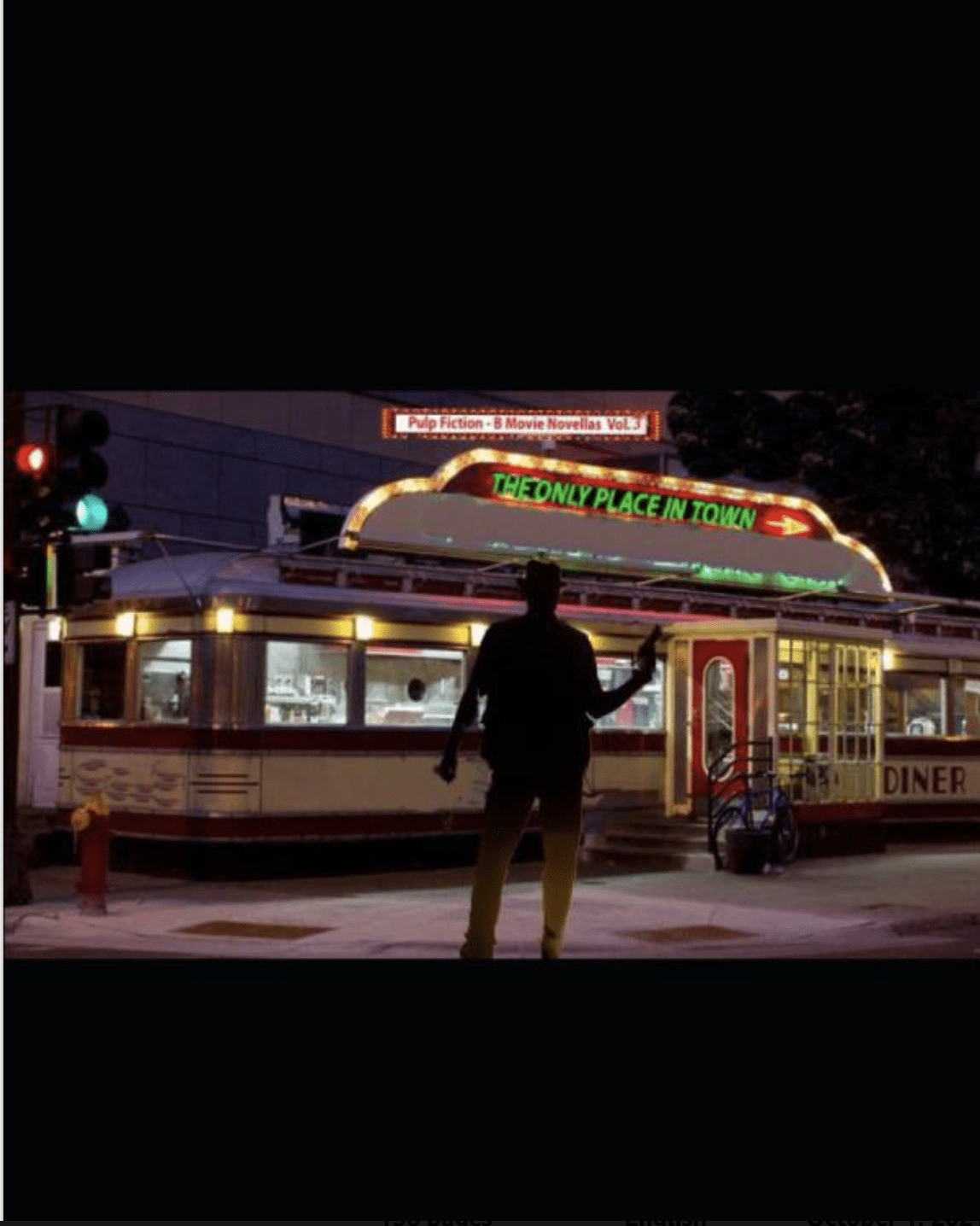 The use of the widescreen movie format on the cover art of THE ONLY PLACE IN TOWN reflects its screenplay origin, a character driven suspense thriller, spiked with a dark vein of sardonic humor. With ownership of the gas station, the local store, and the diner, four brothers have a lock on a small town, until greed and ambition turn three of them against one. Their machinations become complicated by their long-suffering wives who contrive to escape the stifling misery of their marriages. Tensions notch up with the arrival in town of a mysterious man from their past. I've always felt this twisted tale of deceit, treachery and murder would make a gripping movie in the vein of Blood Simple. I had Billy Bob Thornton in mind for the role of Zeb. But I was unable to get backing for it, and it passed to another well thought of director, but he too was unsuccessful. Perhaps producers ten years ago felt it was an ensemble piece with insufficient youth market appeal for theatrical release. But today The Only Place In Town, with seven juicy parts for name actors, is ideal for a streaming platform pick up. Think about who you would cast, as you rip through this fast paced novella.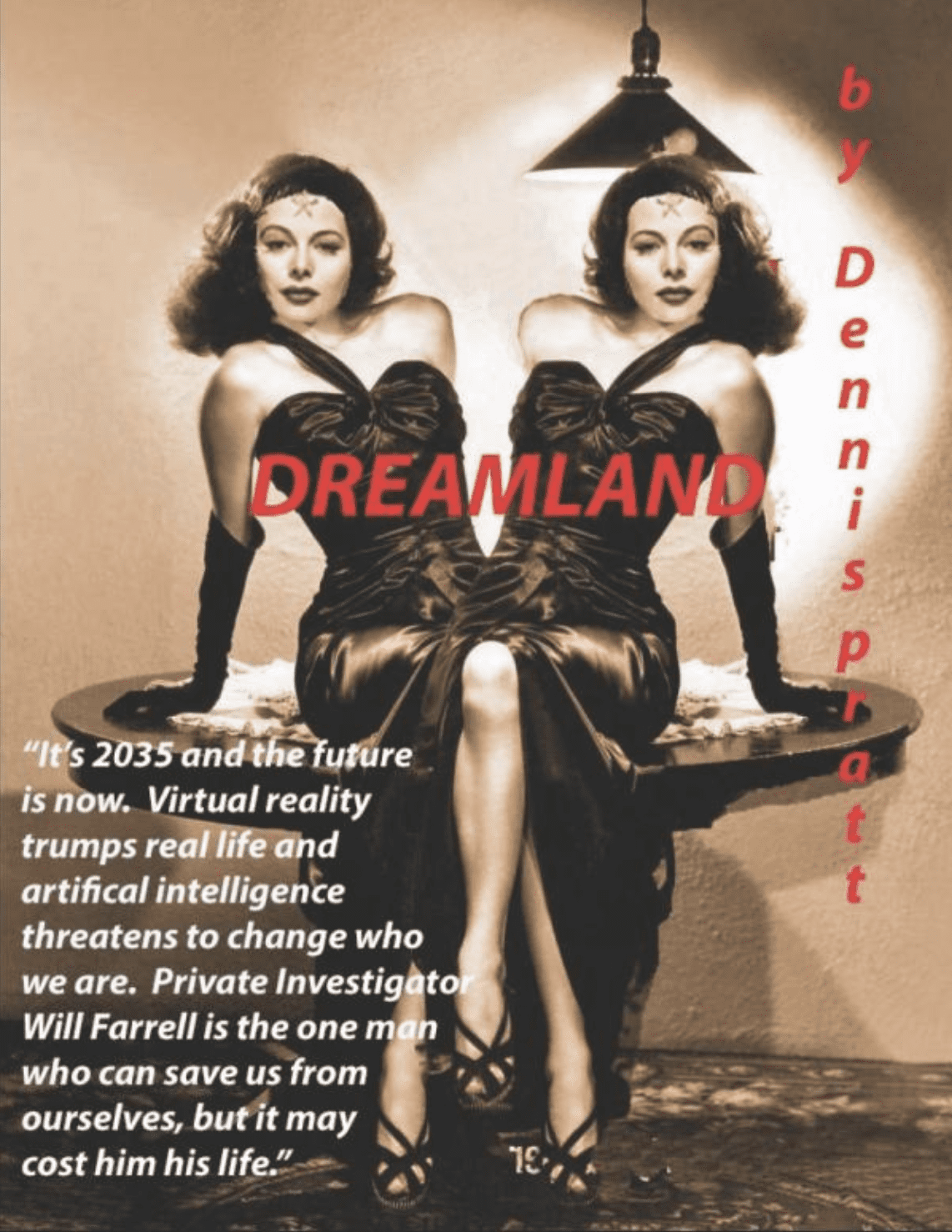 It is 2035 and many of our current fears have come to fruition. Air and water pollution, corroded infrastructure, civic corruption have become the reluctantly acceptable norm. Money remains the root of all evil. Sex has become a commodity rather than a bond. Think of it as an 'R' Rated Sam Spade story, set in a dystopian future, with an intriguing AI MacGuffin at its core.
Each of these Pulp Fiction B Movie novellas is a fast read, full of excitement, suspense and surprises. Here's where to find them: