A Cinema History snack by Brian Trenchard-Smith
"See the cruelest white man in Africa! See his brutal marriage, her adultery, his revenge!
A jungle uprising of furious natives all collide in a wild brawl of fists, whips and flying fur on the eve of World War One! See it now in blood-stained 2-Tone TECHNICOLOR!"
Trailer copy from those purple prose days sprang to mind. When a unique long lost Hollywood classic is found, it's like the discovery of King Tut's Tomb. There's a treasure trove to unpack.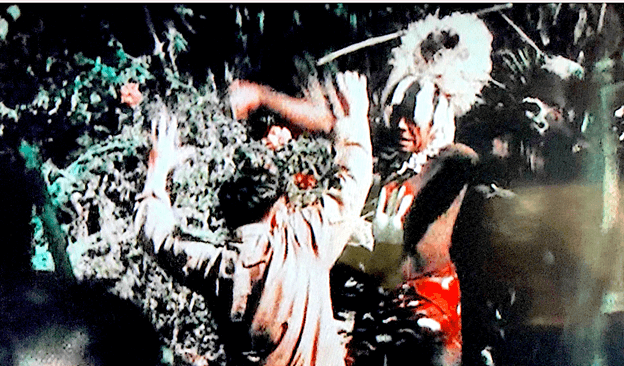 But let's go back to the beginning.
Once Upon A Time In Hollywood – the Roaring Twenties to be precise – the production, distribution and exhibition components of the nascent "motion picture business" were settling into place, with many companies jockeying for dominance. It was a time of galloping technological change, fueled by strong public demand for drama and comedy displayed on a screen rather than a stage. Color and sound were on the way. One company – Tiffany Productions – made a big bet. In 1929, they put $500,000, five times their normal budget, into a single film – MAMBA.
It was the world's first "all color" talkie, a ripping yarn shot out of doors, while other color movies were musicals, shot with controlled lighting on studio sound stages. The film contained scenes that would be forbidden by the Production Code a year later, which was rigorously enforced by chief censor Breen from 1934 for the next 25 years. MAMBA was a huge success.
Then a decade after its production, the negative was destroyed and the film deemed lost forever; and would have been, were it not for the sustained efforts of a number of people dedicated to movie preservation, in particular Australian cinema historian Paul Brennan and Swedish author and history professor Jonas Nordin, whose personal memories of the discovery and complex restoration process are linked at the end.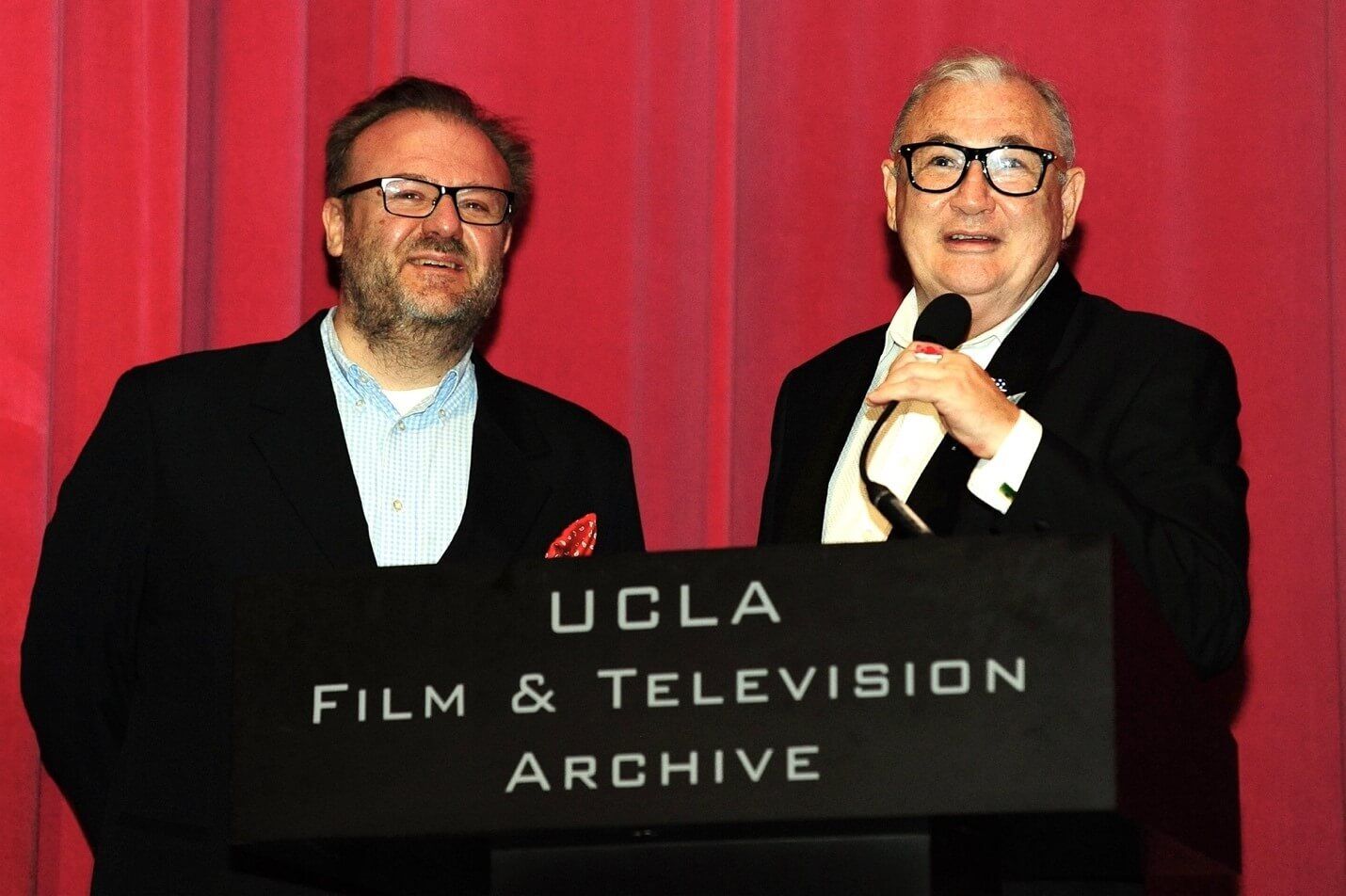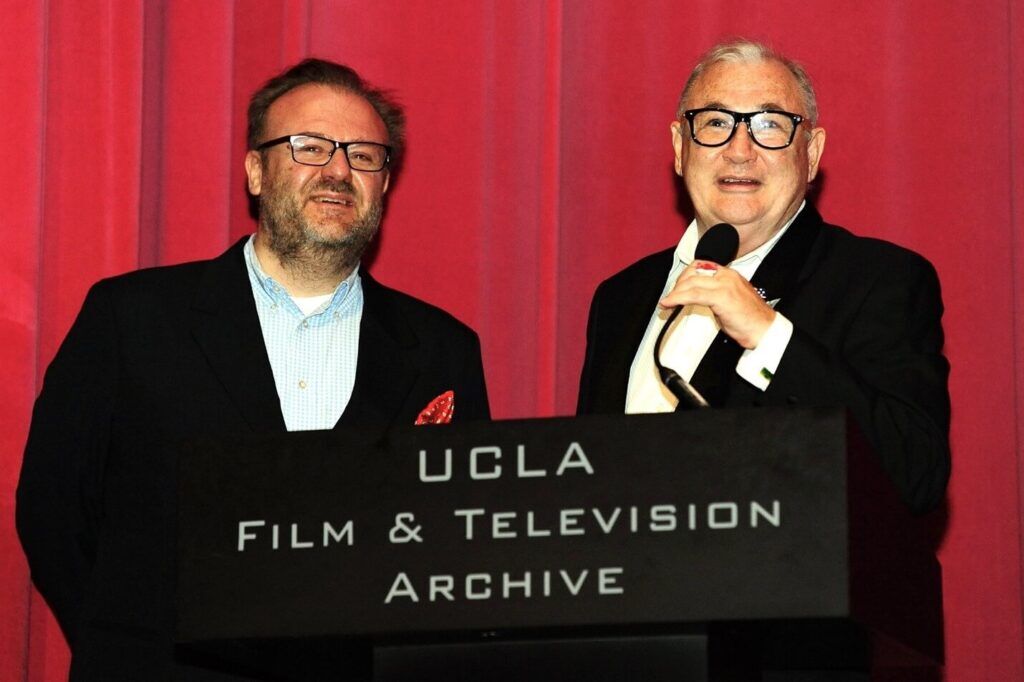 They provided most of the photographic materials in this article. And to whet your appetite, Jonas Nordin has created his own trailer.
The story of MAMBA's creation, destruction, and resurrection offers the opportunity to turn back the clock a hundred years and look at the thriving world of Early Hollywood, and perhaps conclude that it was not much different to Hollywood today.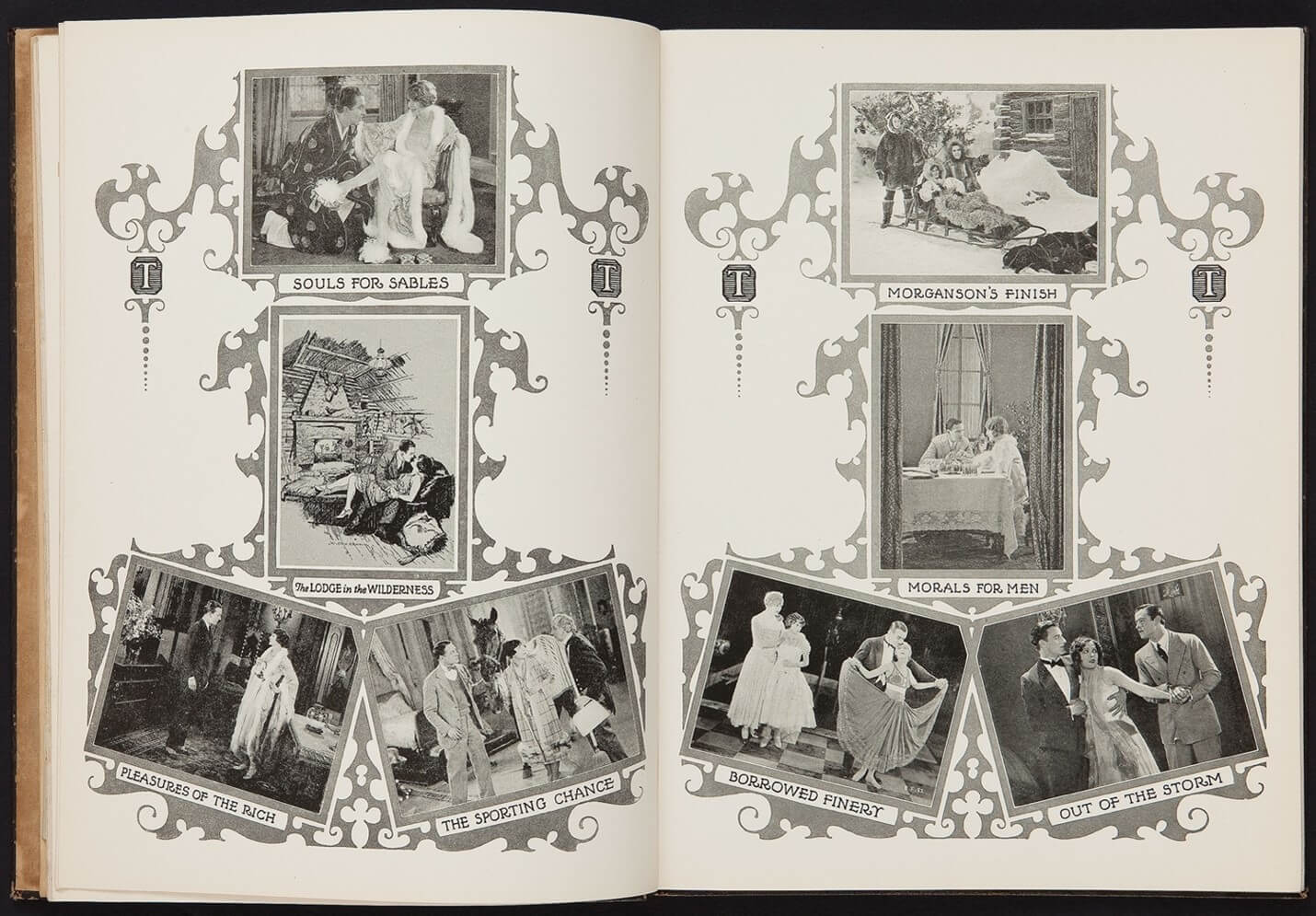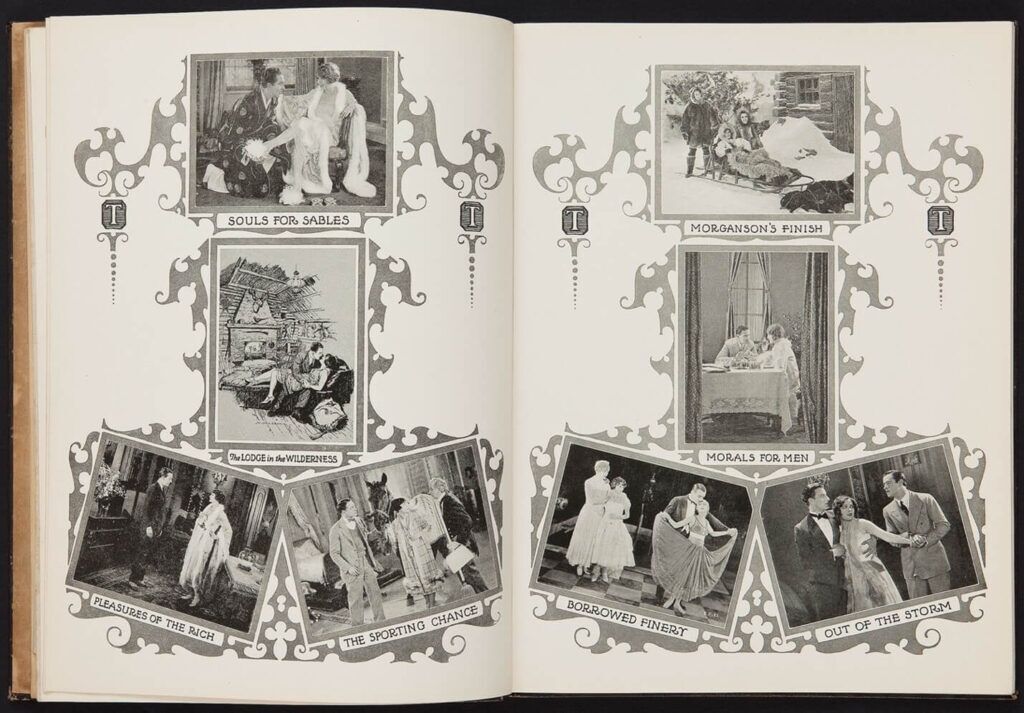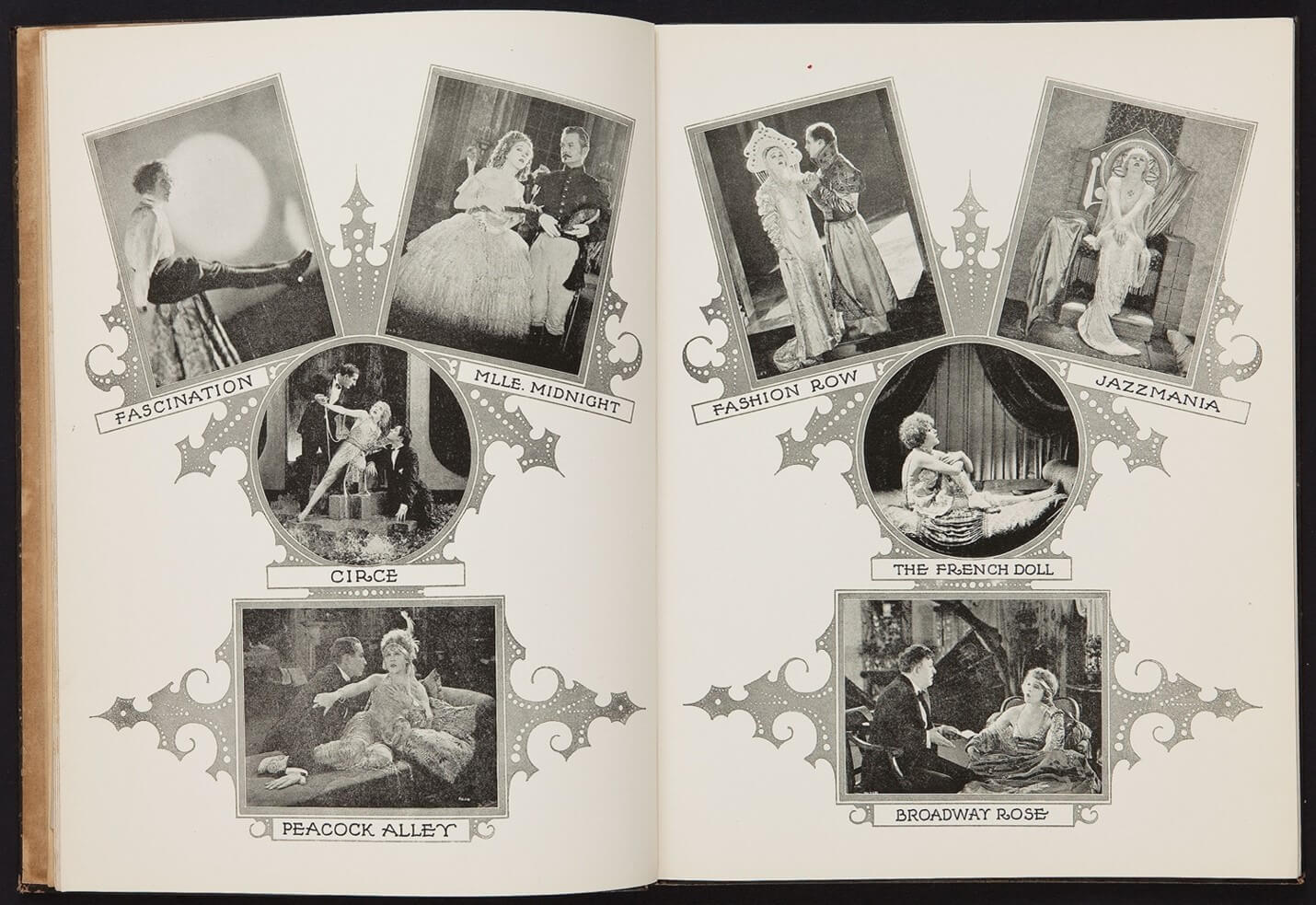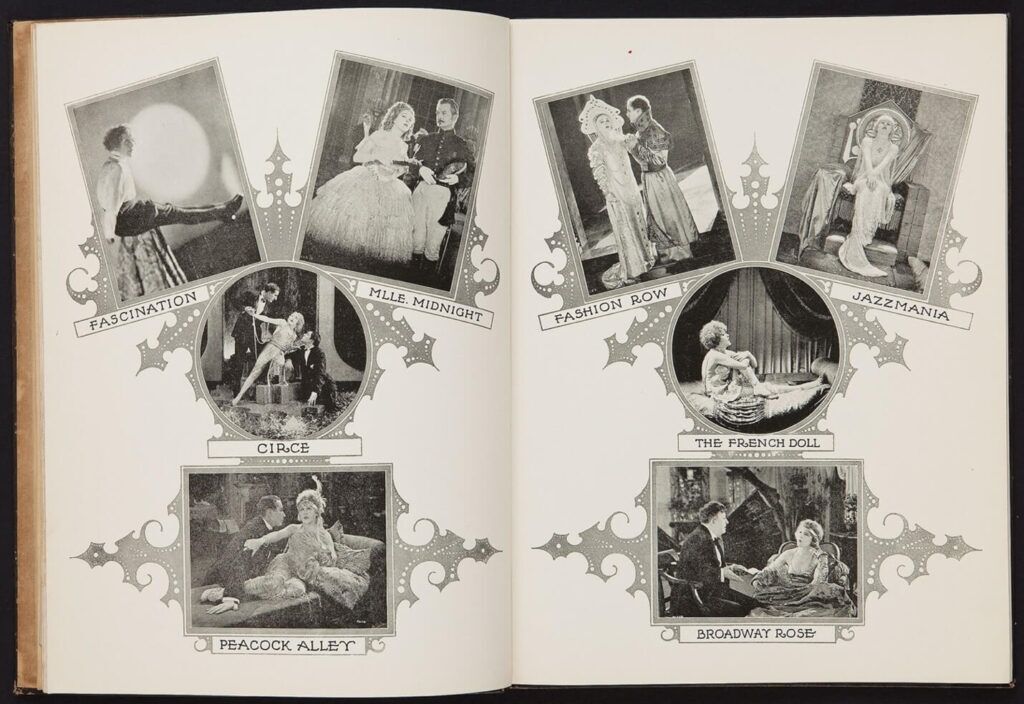 MAMBA was made by Tiffany Productions. To give broader context to Tiffany's most notable movie, I'll chart the 14 year history of the company's rise and fall. There will be occasional digressions into evolving technology and industry practice to provide a sense of the era. Think of it as the short subject that precedes the main attraction.
Tiffany was founded in 1918 by director Robert Z Leonard and his wife silent movie star Mae Murray. They followed other prestige partnerships like United Artists, formed two years earlier by Mary Pickford, Douglas Fairbanks, Charlie Chaplin and DW Griffith, director of Birth of a Nation. Fifty years later major stars Barbara Streisand, Paul Newman, Sidney Poitier, Dustin Hoffman, and Steve McQueen would form First Artists to gain greater creative control and profit share in their movies.

Similarly, Tiffany's purpose was to produce vehicles for its star Mae Murray, directed by her husband Robert Leonard, releasing them through rising distributor Metro to the nickelodeons of America. Leonard & Mae, the founders of Tiffany Productions, had sadly different career paths that are a window into the twists and turns of Silent Hollywood success stories.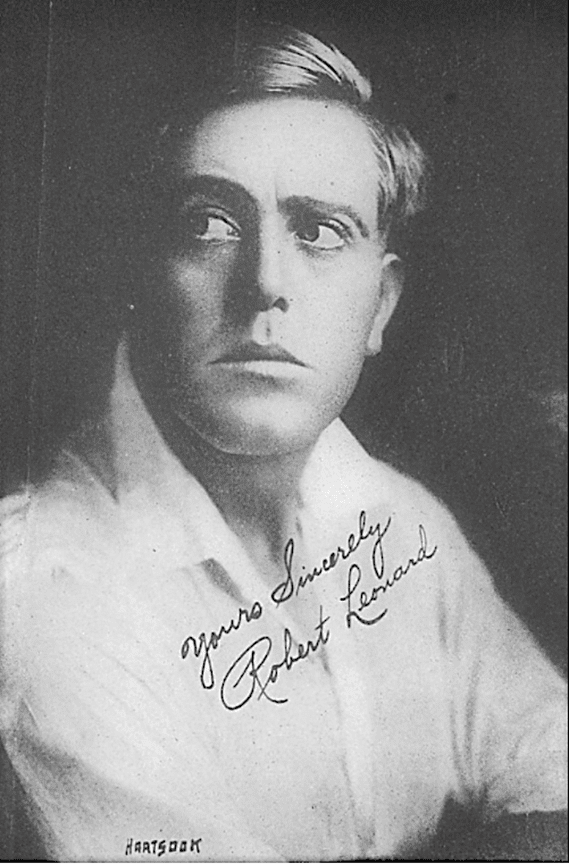 Chicago born Leonard gave up law studies in favor of acting in 1907. For a period he drove a van to make a living. Over six feet tall with camera friendly looks, he quickly broke into the fledgling movie industry, becoming an established star by 1913, then directing short comedy features, His career took off when he was assigned a popular serial, The Master Key.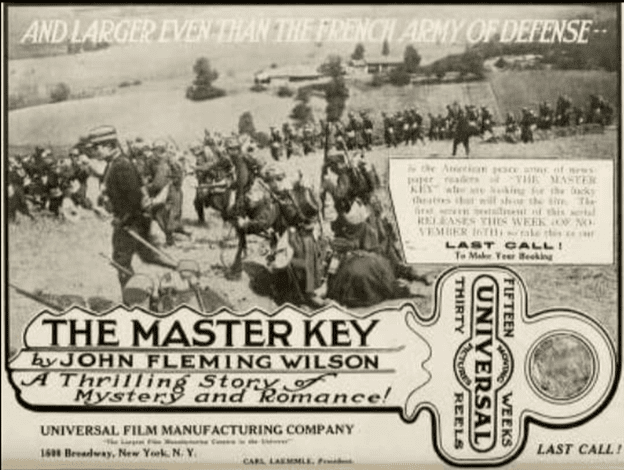 A contract at Universal followed, where he became chiefly associated with the films of his future wife, the ex-Ziegfeld Follies star Mae Murray.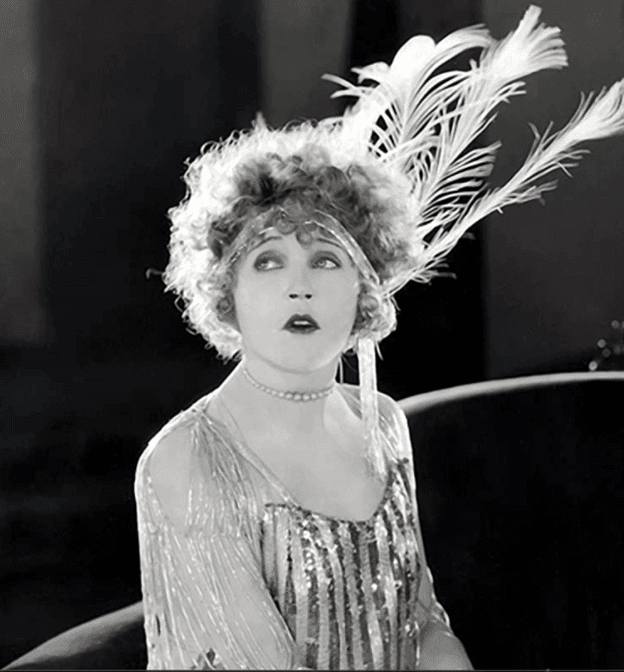 Mae Murray, a striking beauty at 5' 2", with frizzy blonde hair, was born Marie Adrienne Koenig in 1885. In 1908, she joined the chorus line of the Ziegfeld Follies on Broadway and with determination and political skill beat out the competition to achieve headliner status by 1915. Her motion picture debut in To Have And To Hold a year later made her a major star for Universal. Roles opposite Rudolph Valentino in The Delicious Little Devil and Big Little Person followed.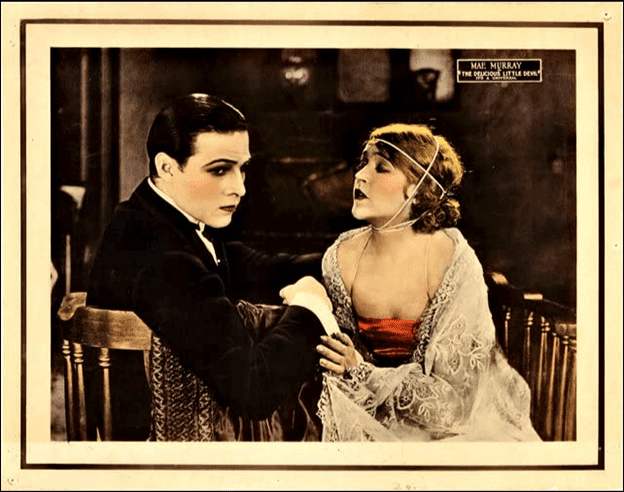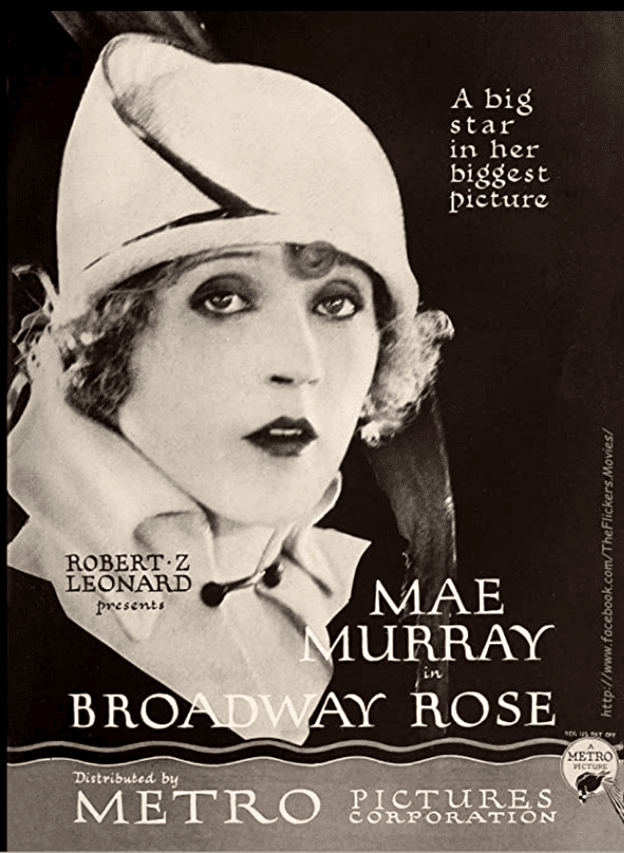 Salary, in addition to profit share, for her 1922 hit Peacock Alley was $10,000 a week. She became known as "The Girl with the Bee-Stung Lips" and "The Gardenia of the Screen". For a brief period she even wrote a weekly column for newspaper tycoon William Randolph Hearst. Critics sniped at her over-the-top costumes and exaggerated emoting, but the eight movies Tiffany Productions delivered to Metro were popular and financially successful.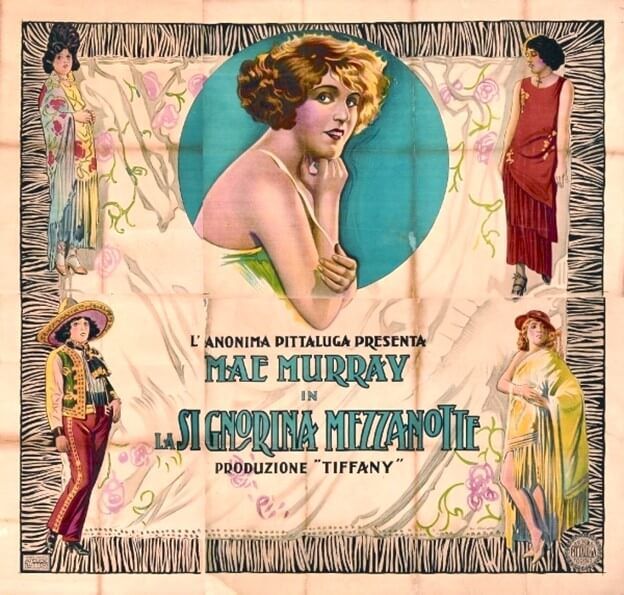 Perhaps Mae Murray's volatile personality became too much for Leonard and the couple divorced in 1925. Their lives diverged down sadly different paths. At that time three rival distributors, Metro, Goldwyn, and Mayer merged into a new powerhouse – MGM. Robert Z Leonard left Tiffany, joined MGM. An enduring marriage to another actress soon followed. Leonard was perfect for the new studio system, turning out musicals and light comedies, with occasional big hits like The Great Zeigfeld, which won the Best Picture Oscar in 1936, and a lavish 1940 version of Pride and Prejudice, starring Laurence Olivier, written (curiously) by Aldous Huxley. Leonard became one of the studio's most reliable contract directors till his retirement in 1955. Fate was not so kind to his ex-wife Mae Murray, seen her with 4th husband European Prince David Mdvani.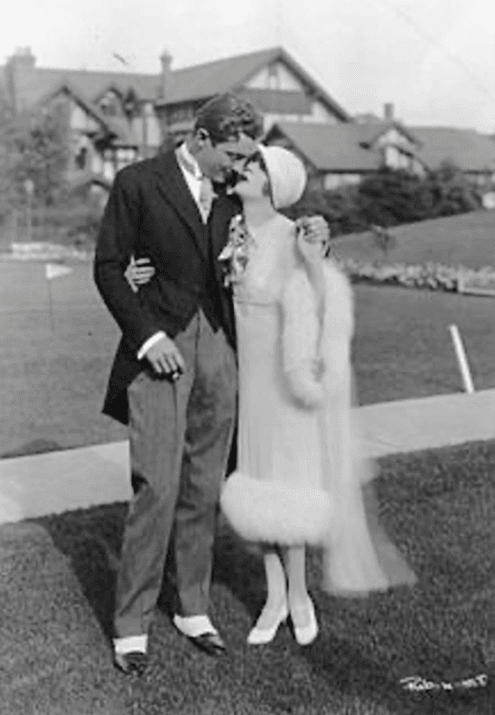 Murray clashed with MGM chief Louis B Mayer, then, at the advice of Mdvani, whom she had appointed her new manager, she broke her contract. Later she would plead to return but Mayer refused. His enmity discouraged many directors from considering her. The dawn of the sound era was another blow.

Her first talkie Peacock Alley in 1930, a remake of her 1921 silent hit, revealed she had little flair for dialogue. It flopped, as did her two subsequent releases. She sued Tiffany for destroying her career and lost. Her husband/ manager Mdvani – how predictable – drained most of her wealth before their divorce.
In the 1940s, her nightclub appearances celebrating her past received reviews critical of her youthful costumes, the heavy makeup to hide her age, and her silent movie style. Perhaps she was an inspiration for Norma Desmond in Billy Wilder's Sunset Boulevard. Murray's finances continued to collapse, and for most of her later life she lived in poverty, giving ballroom dancing lessons to teenagers. Yet nobody came to her aid. At her career peak in the early 1920s, along with such other Hollywood luminaries as Cecil B. DeMille, Harold Lloyd, and Irving Thalberg, Mae Murray was a founding member of the board of trustees at the Motion Picture & Television Fund – a charitable organization that offered assistance and care to industry members without resources. Four decades later, Murray was found homeless and disoriented, and spent her final years in the care of that excellent charity; a poignant irony. At the peak of their careers, both Mae Murray and Robert Z Leonard, the founders of Tiffany Pictures, received stars on the Hollywood Boulevard Walk of Fame. They were once a Hollywood power couple. How sadly different were their lives thereafter. They fade from the story of MAMBA now, but the company they founded would continue to be a Hollywood player, striving for a hit that would elevate Tiffany to the Major Studio level.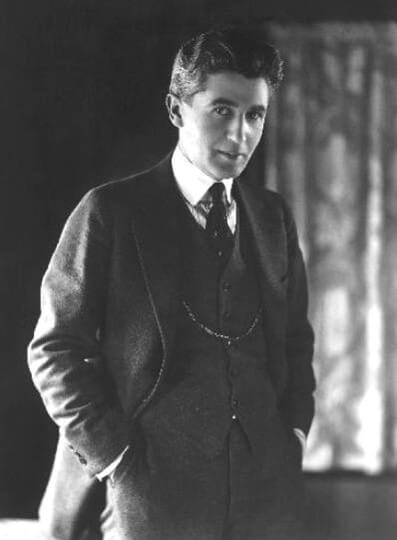 The man to do the job was producer director John Stahl, who was recruited, after the Leonard/Murray divorce, to be the new CEO. Along with executives Phil Goldstone and Maurice H Hoffman, he retooled the company for low budget production to generate cash flow. Tiffany has been called a Poverty Row studio, in the vernacular of the time, one whose films had lower budgets, lesser stars, if stars at all, and much lower production values than major studios. In fact Tiffany was more an independent production/distribution company with its own studio, having acquired the old Reliance / Majestic backlot on Sunset Boulevard.
Stahl renamed the company Tiffany-Stahl Productions and released 70 features, both silent and sound, 20 of which were Westerns. The new Tiffany invested in developing technologies to get ahead of the competition. They commissioned shorts subjects, photographed in a breakthrough color process known as Technicolor. The iconic Technicolor brand has a fascinating history and you can get into the weeds of it at this amazingly detailed website.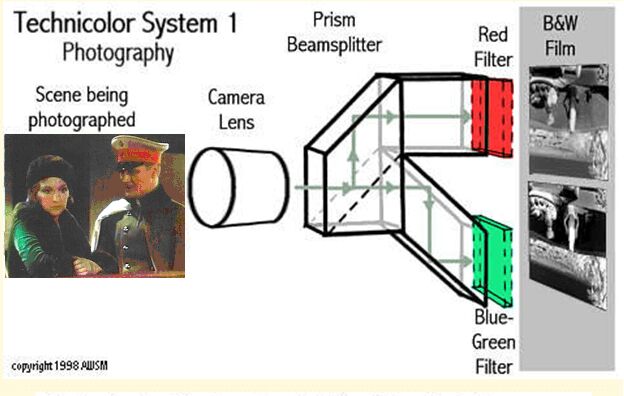 Your eyes may glaze as the differences between 2-Strip and 3-Strip Technicolor are explained, but it's worth the study, because it demonstrates the ingenuity of the early camera pioneers; how fraught with mechanical and chemical complexities the process of creating a color image was. Today, just hit record on your phone.
Stahl, Goldstone and Hoffman were early examples of innovative hard driving studio executives that have their parallels in every decade of Hollywood history. The company would occasionally overreach in self-promotion. Their advertising slogan "Another Gem from Tiffany" caused iconic jewelry firm Tiffany & Co. to sue for trademark infringement. Tiffany Productions recognized the potential of synergy.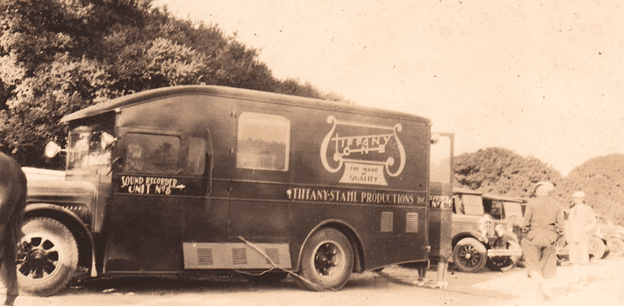 The huge demand for sound movies in 1927 enabled Stahl and his team to make a lucrative deal with RCA: If a cinema owner agreed to book a block of 26 Tiffany films, RCA would install the sound gear at a bargain rate. In the early days of this technology, sound came from a Gramophone disc played like a Gramophone record in synch with the picture. As many as 2,460 theaters signed up for the deal, providing Tiffany with a guaranteed distribution network.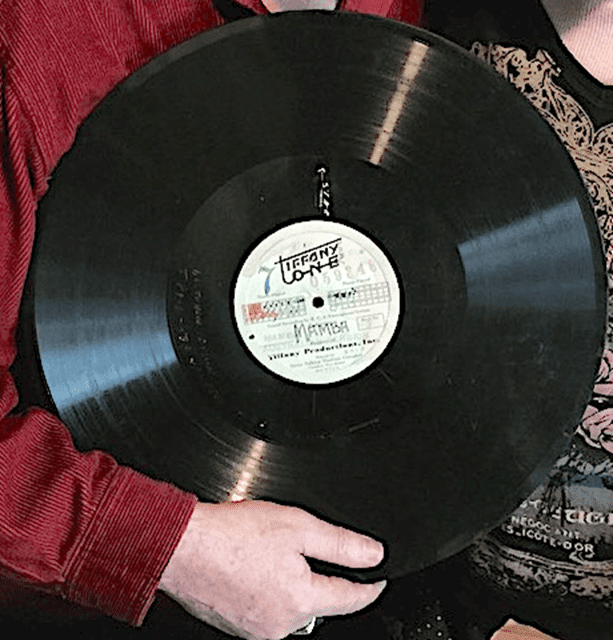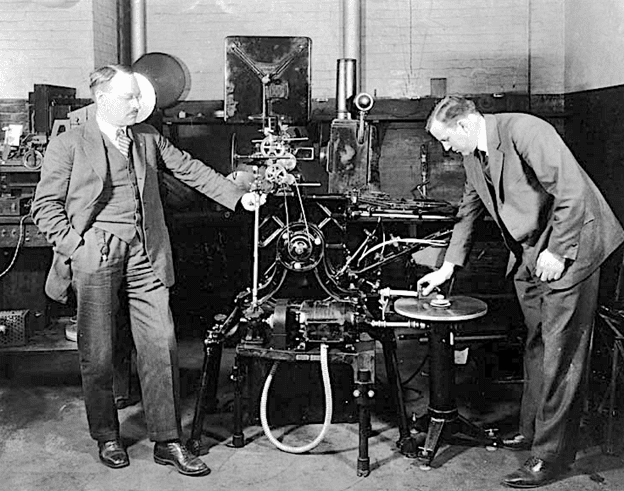 For an understanding of the difficulties of early sound technology, the Vitaphone Wikipedia website is illuminating. Vitaphone was vulnerable to severe synchronization problems, famously spoofed in MGM's 1952 musical about the Silent Era's transition into Sound – Singin' in the Rain. If a record was improperly cued up or bumped, the sound would stray out of sync with the picture, and the projectionist would have to try to manually acquire sync. The problem disappeared within a few years when soundtracks were printed in synch with the image on the 35mm film itself.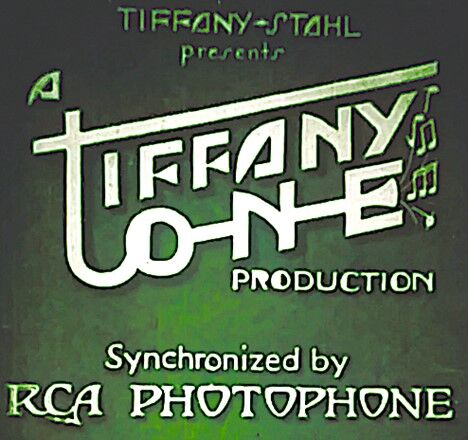 As sound movies swept the silent off the screen, Stahl felt ready to take on the next technological milestone: a full-length sound feature in Technicolor. The major studios had all rushed spectacular Technicolor musicals into production on their new sound stages, tying up almost all Technicolor's twelve cameras. To jump ahead of the competition, Tiffany decided to make the world's first outdoor spectacular in color and 3D.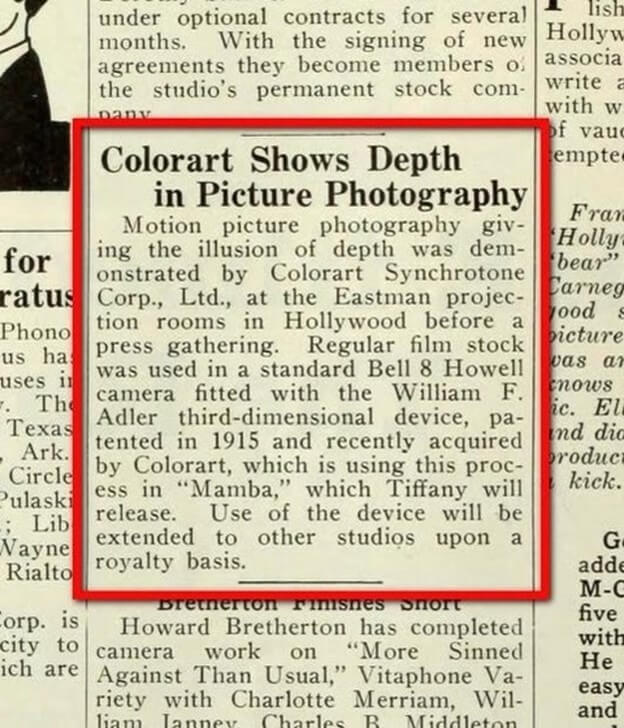 However there is no record of Mamba being shown in 3D. They had to get the movie into theaters fast, and there was no time to perfect the process.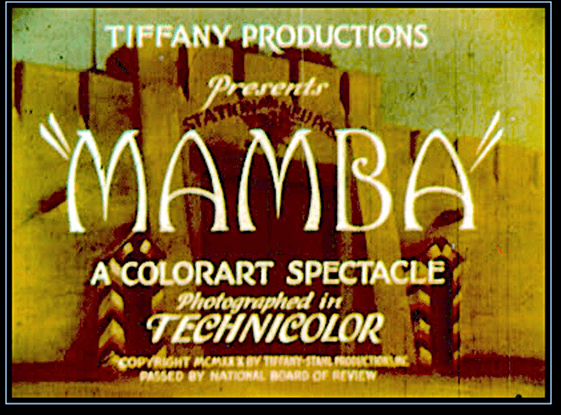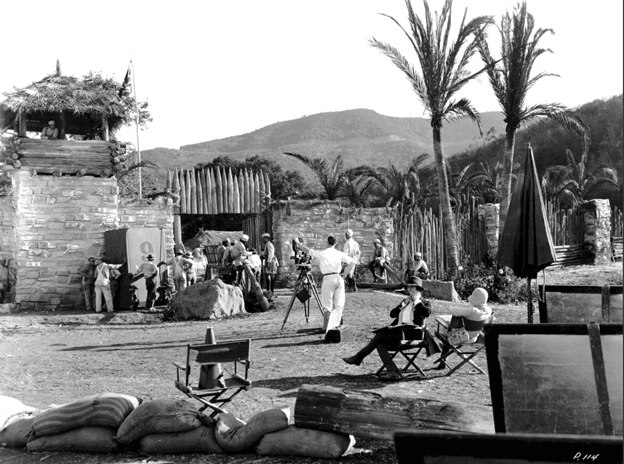 Mamba was shot in approximately 10 weeks between September and December 1929 on what is now the Universal backlot, probably using left over sets from The Golden Dawn to recreate Neu Posen, a fortified border town separating British and German East Africa, the two competing colonial powers, on the eve of The Great War.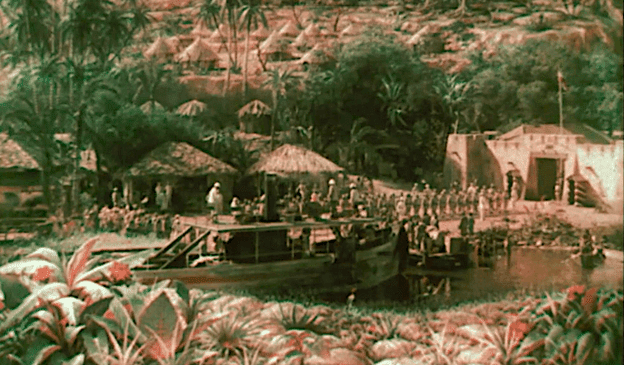 This wide establishing shot of Neu Posen is an example of a time honored in-camera effect known as the glass shot, where peripheral aspects of the setting are painted on glass which is then positioned in front of camera to blend in with the action visible beyond. Thus, painted jungle obscures the studio buildings adjacent to the set. The foreground lake is still used by Universal for movies and its theme park stunt show.
The deadly snake of the title is Auguste Bolte, the richest man in Neu Posen, Casting, as always, was important. The role needed a star character actor.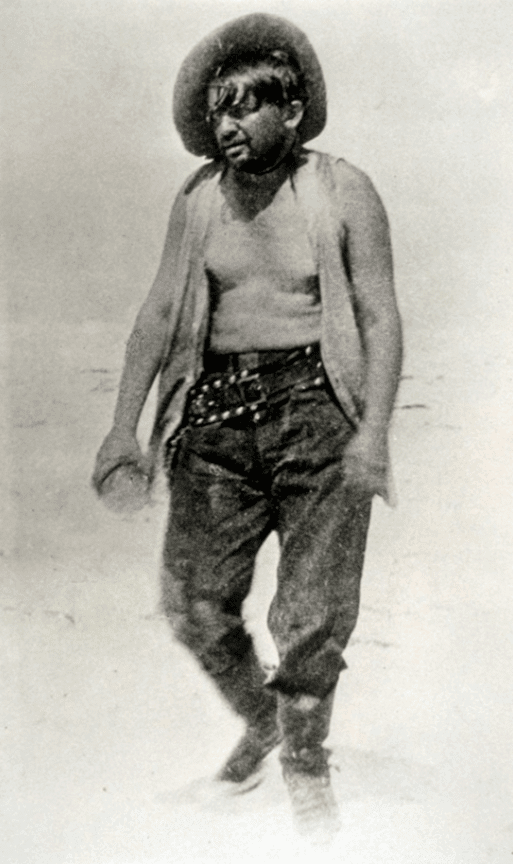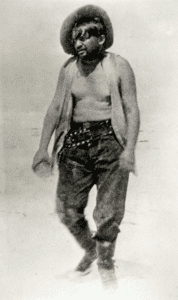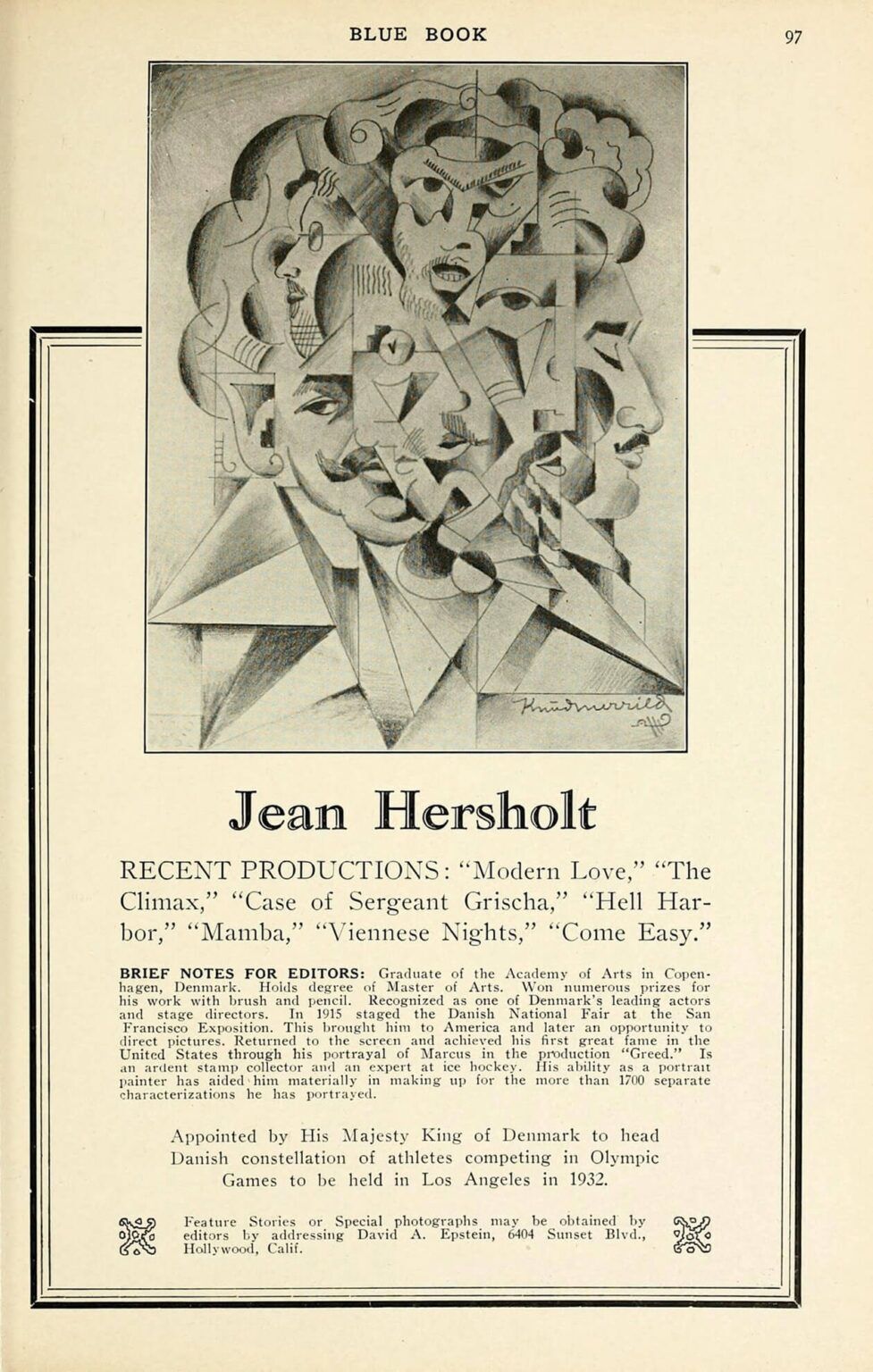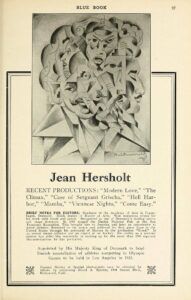 Acclaimed Danish stage actor Jan (Jean) Hersholt was chosen. With screen roles ranging from The Four Horsemen of the Apocalypse and Erich Von Stroheim's Greed, his name while not a headliner, was meaningful. Hersholt is perfect in the part, avoiding the scenery chewing approach of many early sound era villains in favor of a grumpy smoldering malevolence.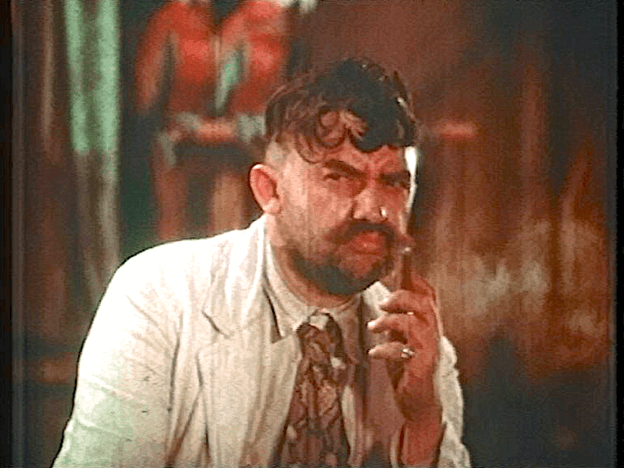 Jean Hersholt plays Bolte as a corpulent, unkempt, boorish plantation owner, constantly boasting of his wealth, who whips his servants, and sexually abuses local women. He is despised by the European community, whose respect he craves. So, he purchases a beautiful bride, Helen Von Linden, daughter of an impoverished nobleman, by paying her father's debts, in the hope this trophy wife will earn him the prestige he feels entitled to.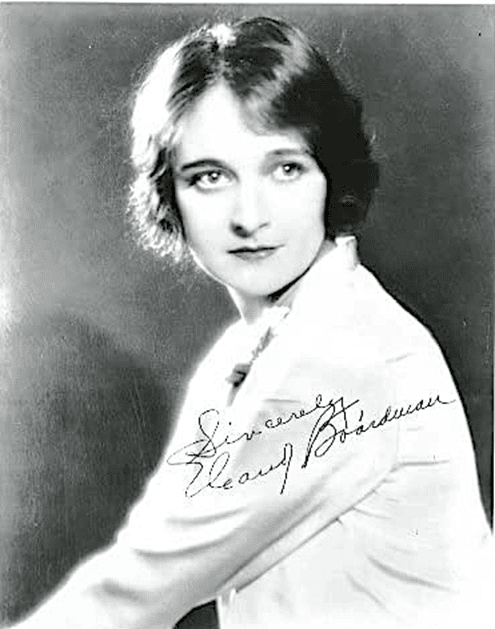 Eleanor Boardman added some marquee value as the luckless German heiress Bolte manipulates into marriage. A successful photographic model from age 16, she entered silent movies in 1922, playing leading roles in 25 pictures before MAMBA. The year before she had starred in her husband King Vidor's Oscar nominated The Crowd. They were a power couple of their day.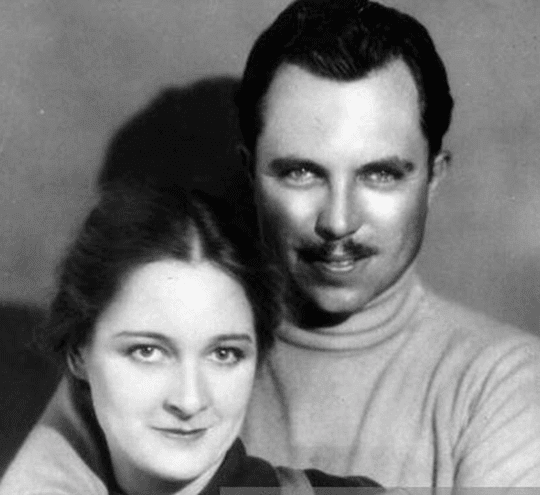 Boardman's performance in The Crowd was widely recognized as one of the outstanding performances in American silent film. In this, her first sound role, her acting is sincere intelligent and restrained.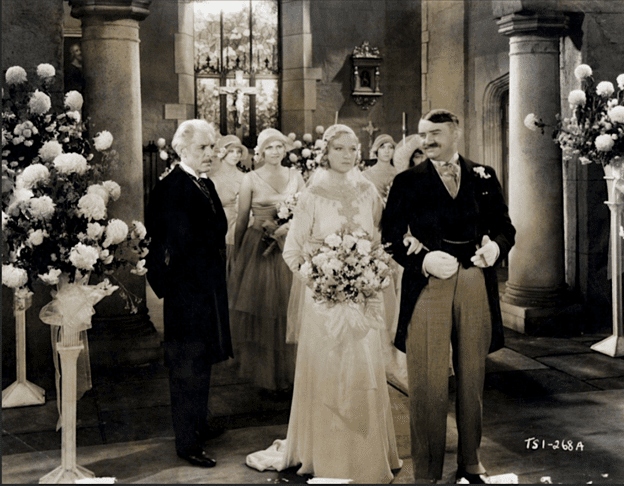 As the luckless bride at the nuptials, Boardman's face speaks volumes. Matters get worse from the wedding night onwards due to her reluctance to consummate the marriage, in a scene that was cut by the Australian censor.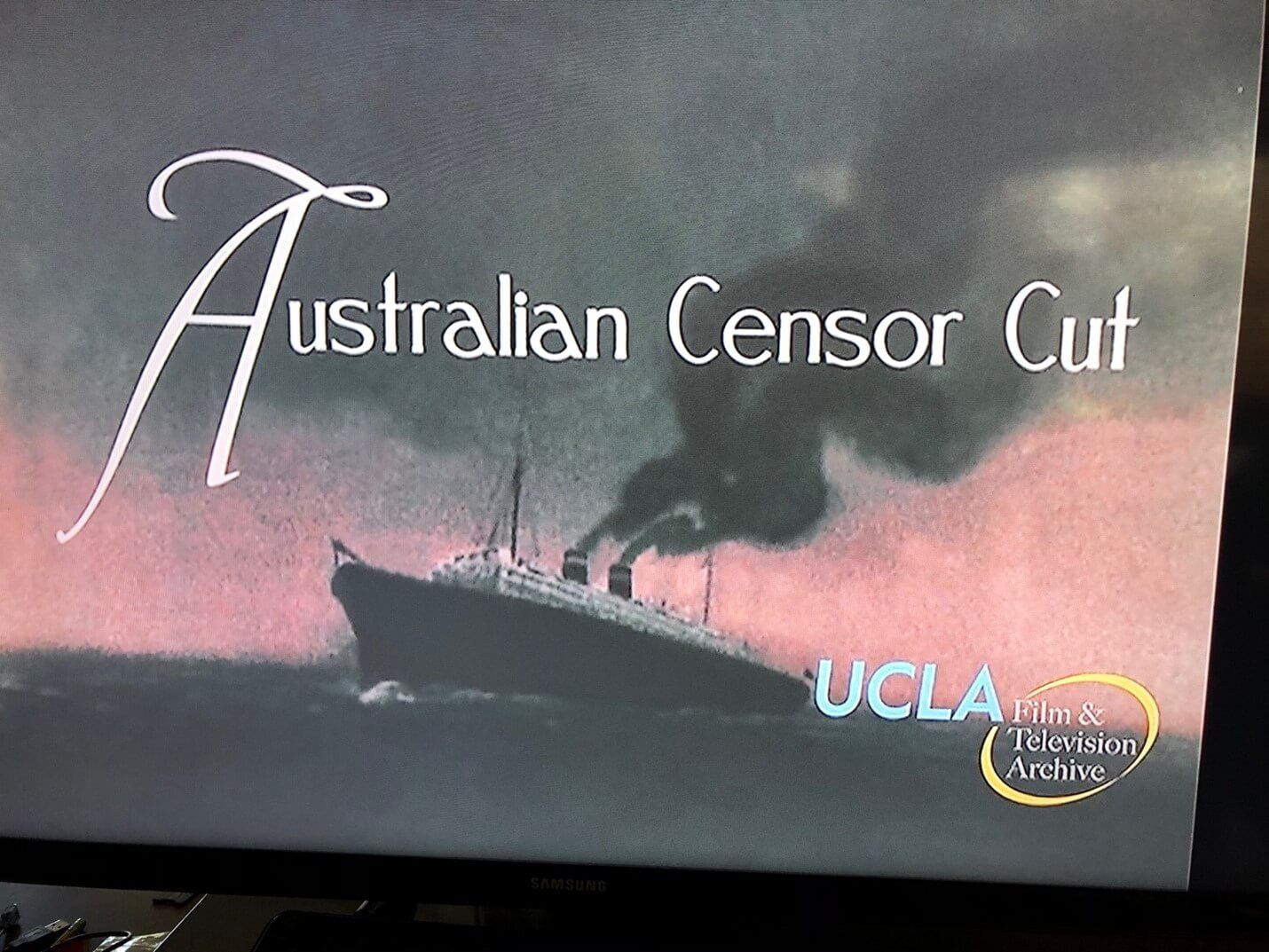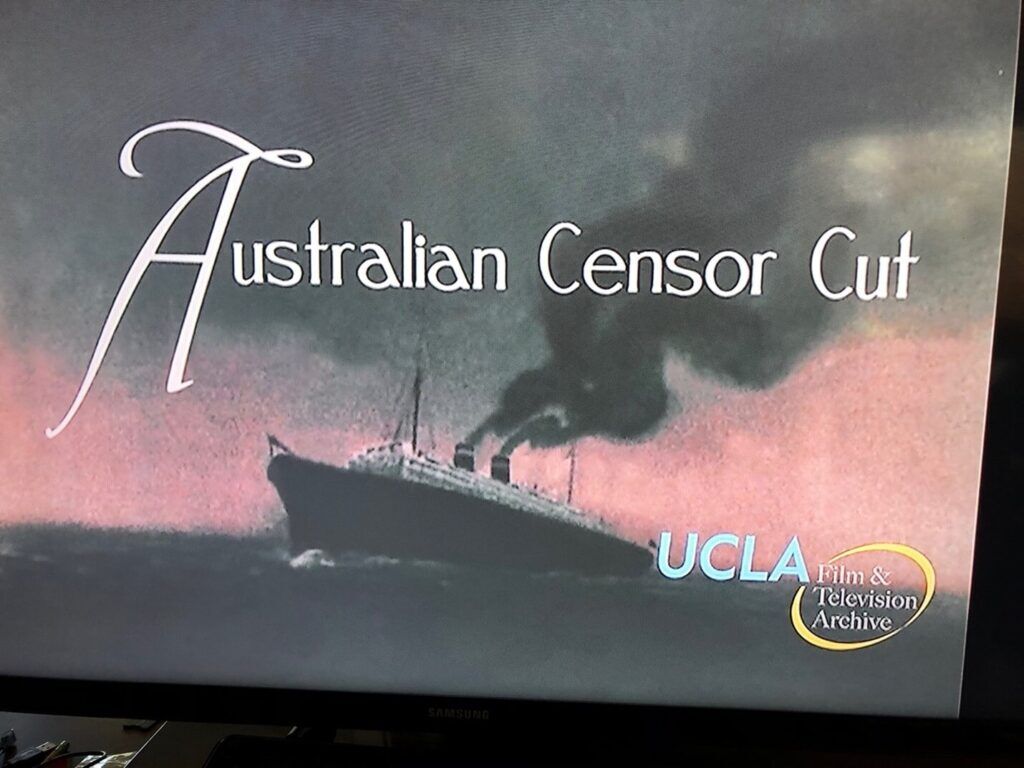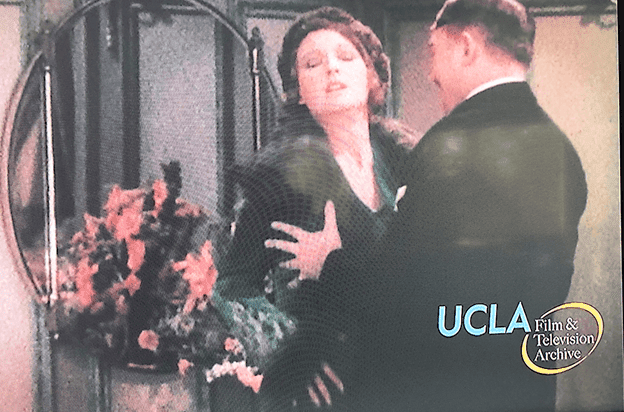 The scene in which Bolte demands his conjugal rights, pressing his hand on her breast before she repels him, is mild by today's standards, but it had the Australian censors of 1930 clutching their pearls. In fact, it is an eloquent MeToo scene, written way ahead of its time and undoubtedly the work of the only woman in the writing team.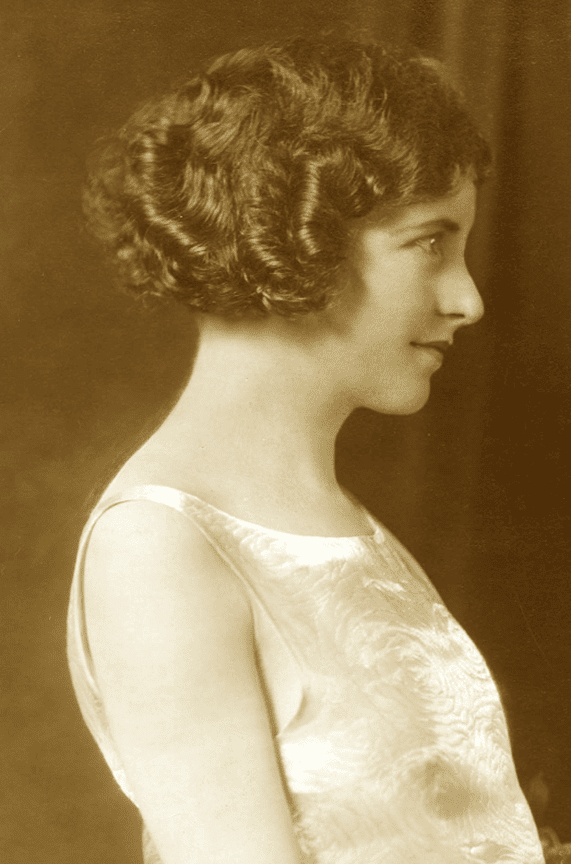 Winifred Dunn wrote her first produced screenplay at age 18 and was soon, according to trade papers, one of the "busiest scenario editors in Hollywood", credited with writing on over 40 productions. In 1925, major star Mary Pickford recruited her to work collaboratively on several projects. Dunn was in tune with women's issues. She knew that all the scenes of humiliation and spousal abuse inflicted on the heroine would resonate with the women in the audience married to difficult men. The prospect of marital rape, too lurid and confronting for Australian guardians of public decency, serves to further heighten suspense at the heroine's plight for the rest of the movie. " When I want you, all the locks in the world won't keep me out." is the kind of dialogue the Production Code would soon forbid. Similarly, scenes where a husband raises a whip to his disobedient wife, declaring "Everything I own carries my mark" would be stricken from scripts for the next 20 years.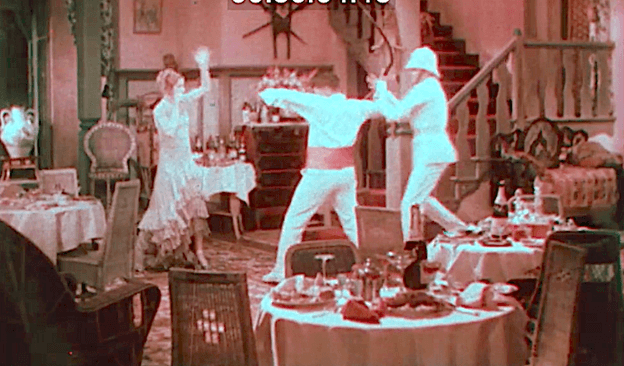 A noble German officer Lt. Karl Von Reiner prevents the lash from landing. He and all the German characters in the story bear the influence of a German born member of the writing team.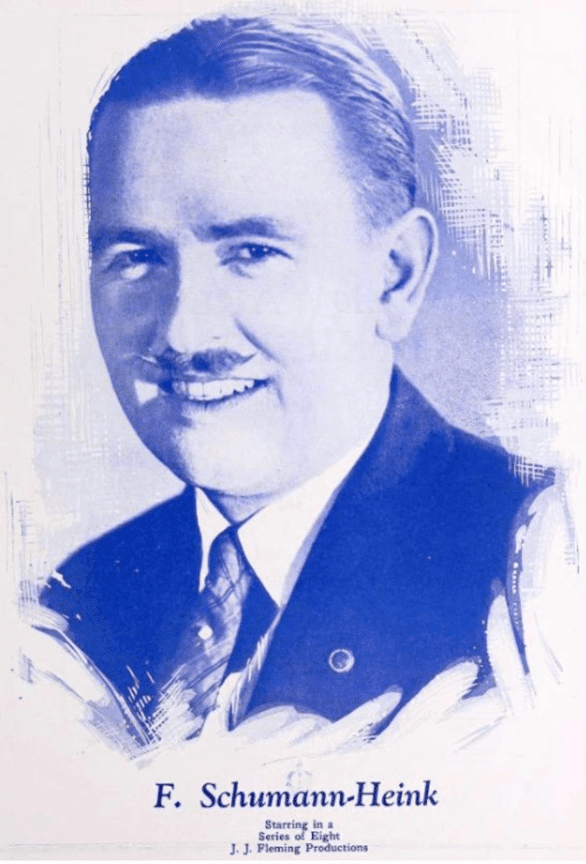 Ferdinand Schumann-Heink, born in Hamburg, the son of a famous opera singer, emigrated to America, and served in the US Army during World War 1, while his brother joined the German navy, and died when his U Boat was sunk. Schumann-Heink understood the ironies of war. Perhaps he based the character of Auguste Bolte on arrogant nouveau riche profiteers that flourished in Germany's colonial heyday. A grasp of German manners and sensibility is also evident in the depiction of the Karl Von Reidel, the romantic lead, played by Ralph Forbes.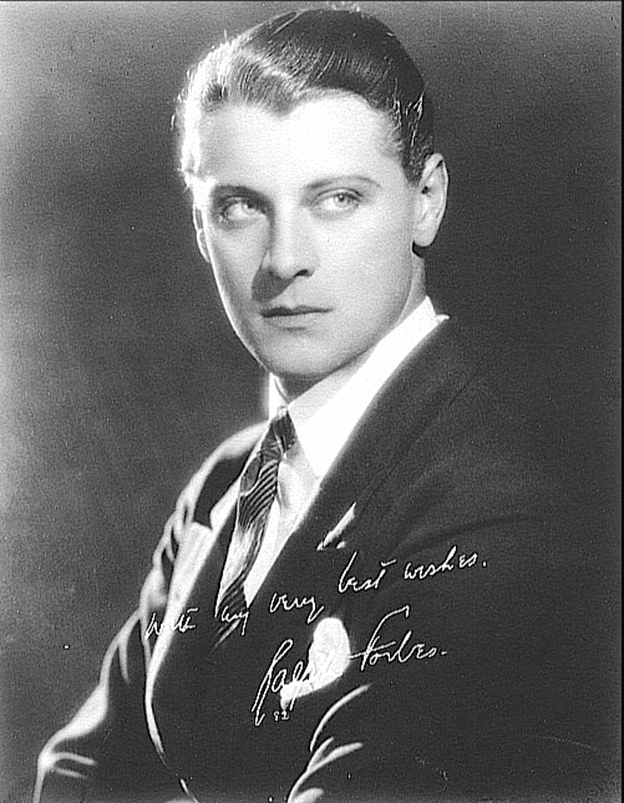 Ralph Forbes came from a British acting family. After playing supporting roles to Lilian Gish and Norma Shearer, he achieved leading man status when he played Ronald Colman's brother in Paramount's 1926 big-budget Beau Geste. A scar on his cheek caused by a college football accident, was airbrushed from his headshot by a vigilant publicist. But in MAMBA the blemish is amplified by make-up, to be a typical dueling scar a young Prussian officer might have received at Heidelberg University. It lends credibility to Forbes' portrayal.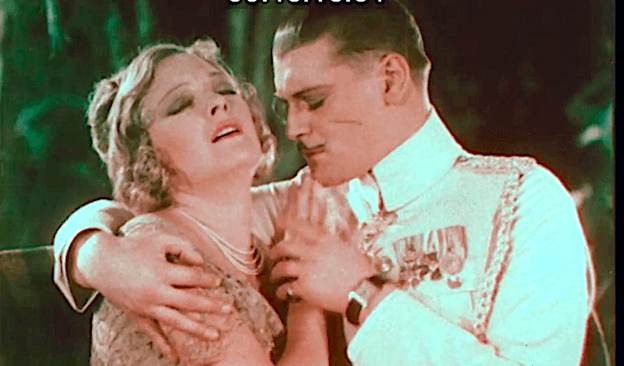 Boardman and Forbes have genuine chemistry. They project a delicate sexual tension in their scenes together. There's a sense of repressed yearning in their exchange of close ups as the film progresses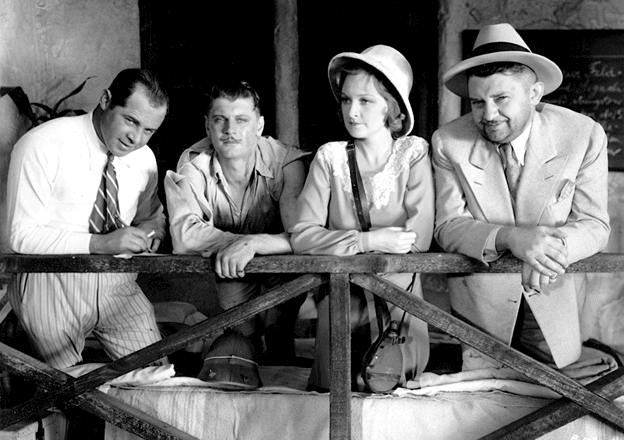 While not an A list cast individually, Hersholt, Boardman and Forbes, seen here with director Albert S. Rogell in a break from shooting, were cumulatively strong enough to attract movie fans. Al Rogell broke into the film business at age 15; by 22 he was directing serials and shorts subjects. His specialty was tight action dramas and westerns, making him well suited for the task. Rogell would go on to amass 122 directing credits in film and television till his retirement in the late 1950's. His confident affable demeanor is reflected in this picture posing with cowboy star Tom Mix, who he directed in The Rider of Death Valley two years later.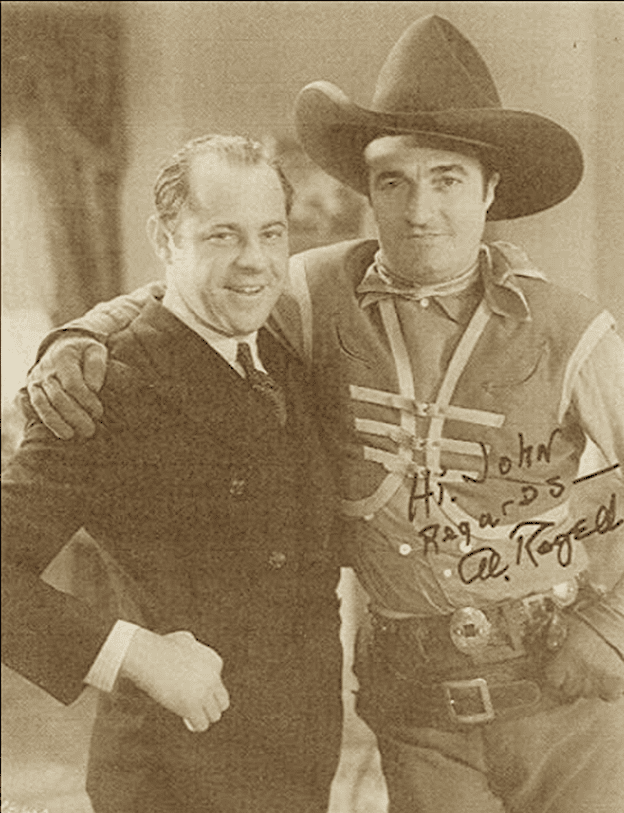 Rogell's unbroken three minute moving camera shot establishing the town is masterful. A column of native workers, carrying ivory tusks, walk, heads bowed, past a whip-carrying British soldier. This starts the film with a disapproving comment by American creatives on colonialism. More on political undercurrents later.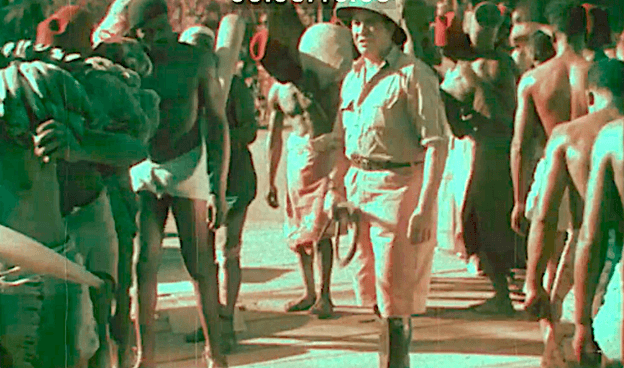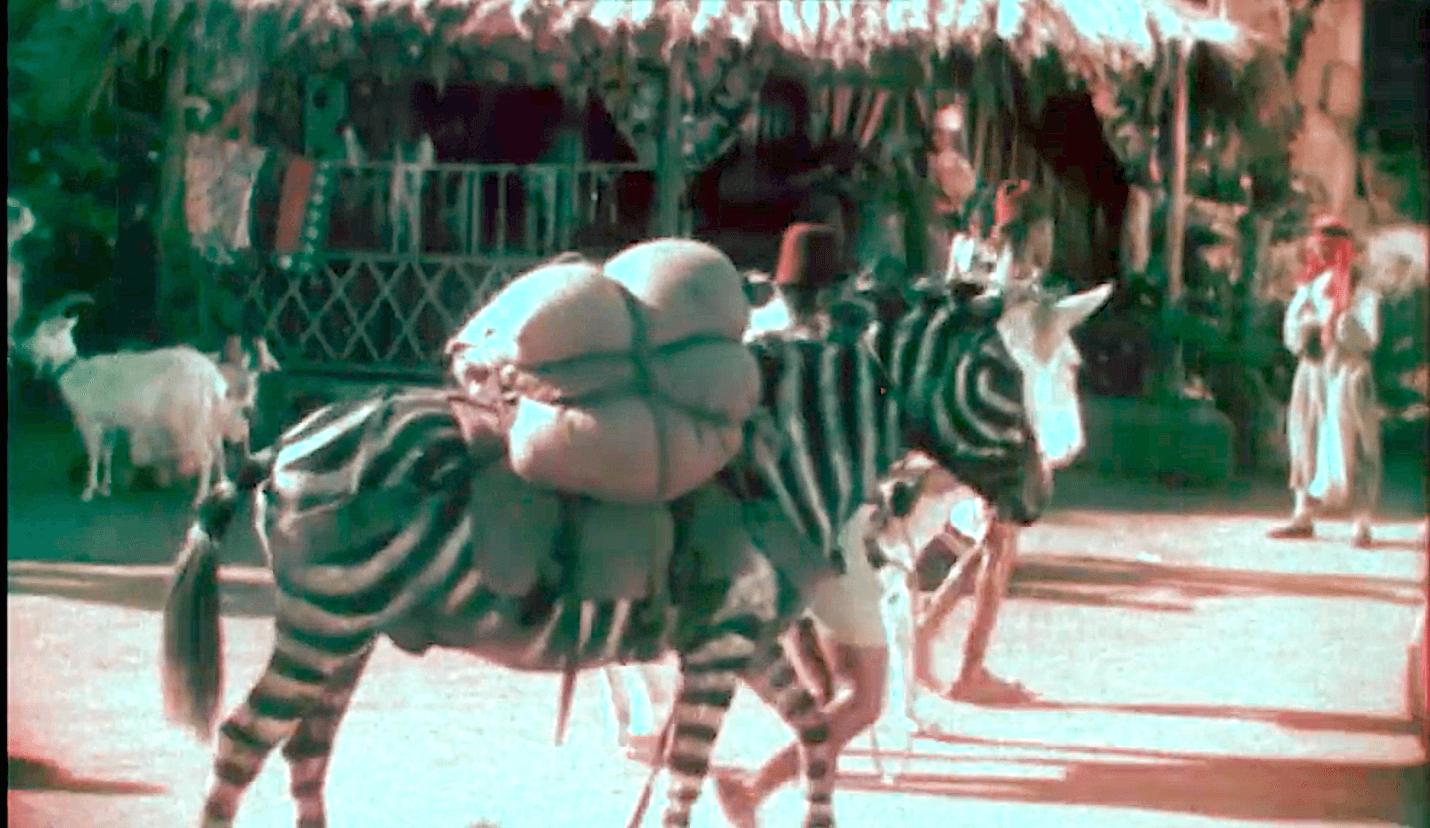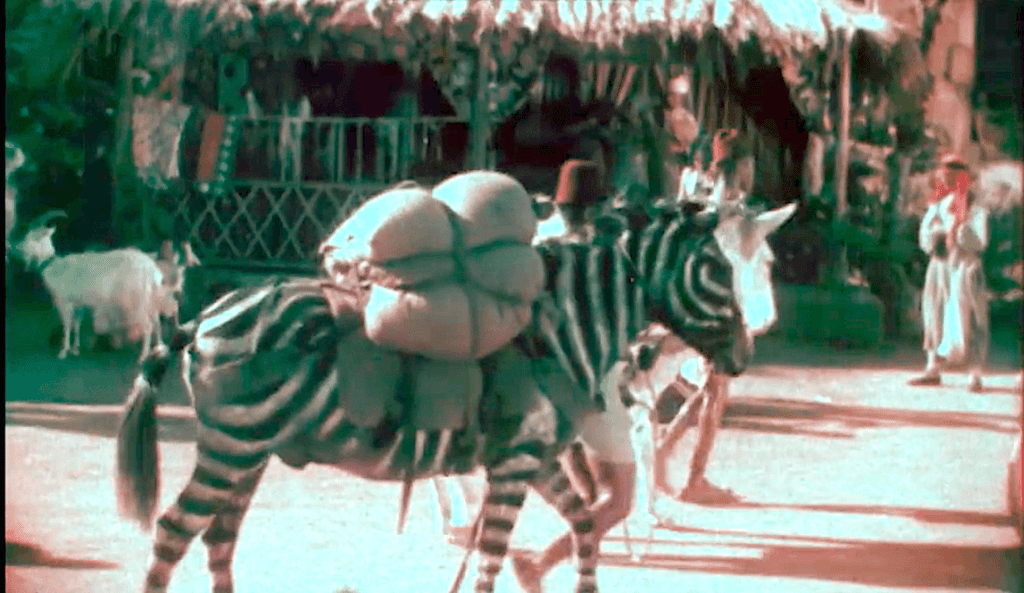 The camera cruises by ponies painted with black and white zebra stripes followed by an ostrich trotting through the street. Then a river comes into view, with canoes berthing, goods being unloaded. A wide variety of African detail follows before the camera arrives at the first dialogue scene which sets the background to the story. A masterful Scorsese shot before Scorsese, though the Variety reviewer, while praising the photography, complained " early panoramic shots are hard on the eyes." In the following scene, we learn that the rival colonial powers that share the town have each raised detachments of native troops. Indeed, peacefully interacting tribes allied with rival powers would be forced to fight each other in the war to come This tragic aspect of WW1 would be depicted forty-five years later in Jean Jacques Arnaud's French colonial drama Black and White in Color.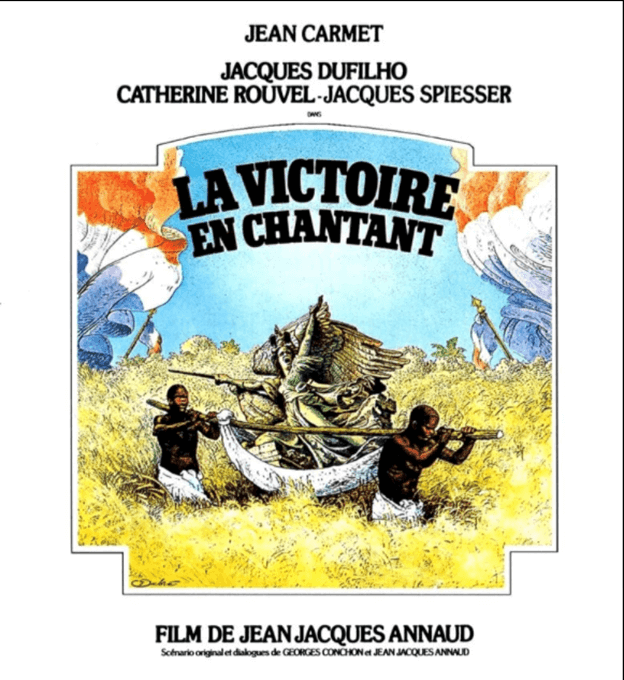 MAMBA's next scene is where the writers' sense of irony is most obvious.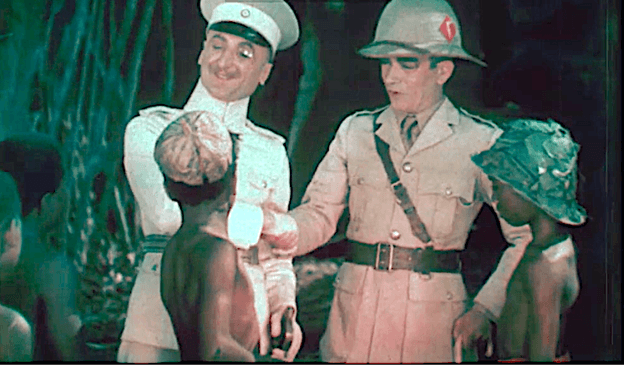 A German and a British soldier come across a group of African children play fighting in the street. One group wear spiked German helmets, the other British insignia. The two soldiers lecture the kids that Germany and Britain are "fine friends."
"Throw away your swords and popguns, and be like white men. Why, there are millions of us all over the world and we never fight."
This advice is given, while engaging in badinage slyly scornful of each other's nation. The German mutters "Sheinkopf" as an aside, while the British soldier taps the German playfully in the chest, but just a little too hard. When the children leave, the British soldier concludes: "Too many blacks here in Africa, too few of us whites to hold 'em in line, once they get the fightin' idea into their heads." You could read that as a racist character's lament for the end of colonialism, or, as I prefer, you could consider it to be the American writers' statement of the inevitable outcome of history.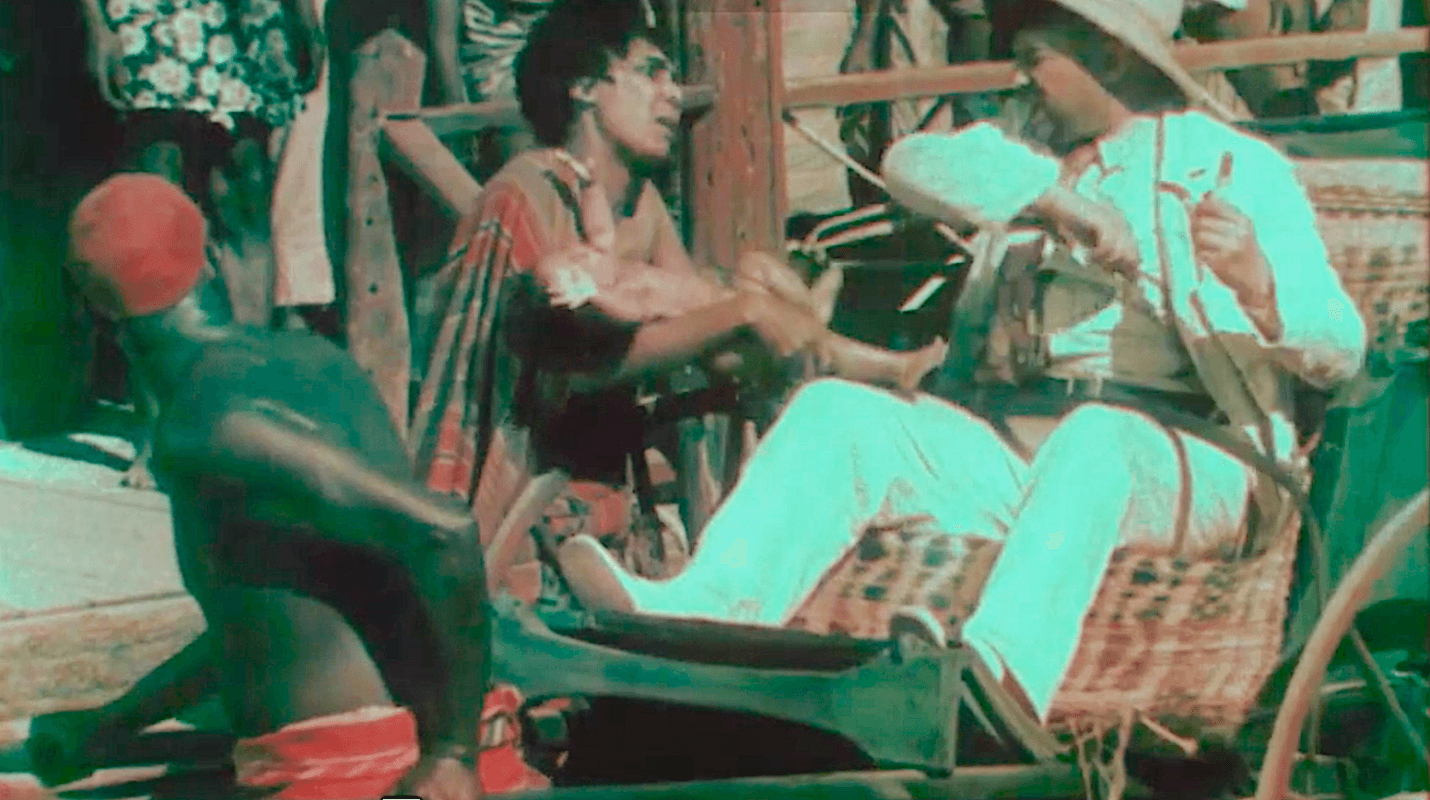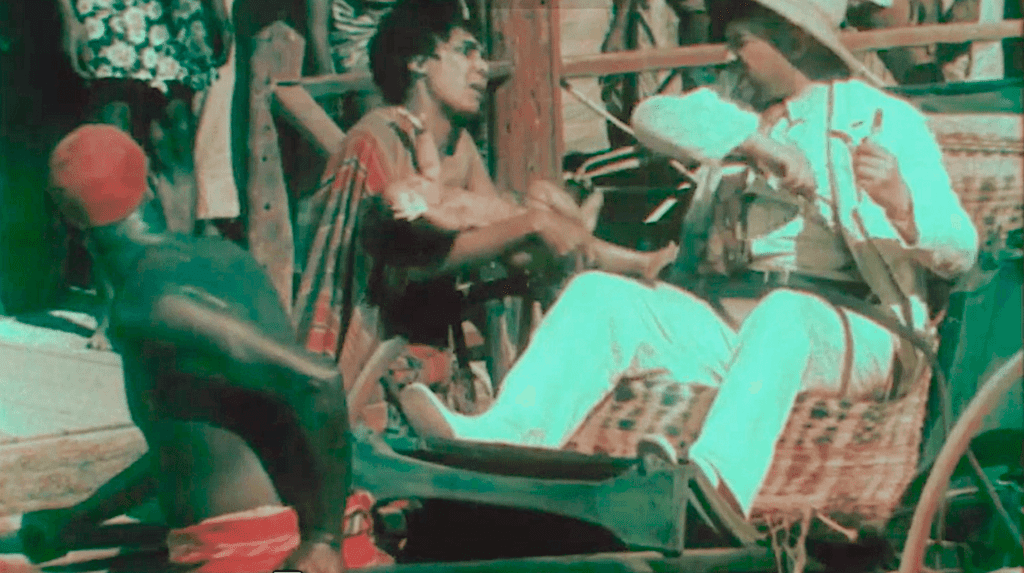 You could see the subplot of Bolte rejecting the child he has fathered by a local African, as symbolic of the treatment of Africa by colonial powers. Liberal writers had to be clever with their messages. I see the movie's final shot of the British Union Jack flying over the colony as an ironic question mark, rather than a celebratory confirmation of status quo restored. The picture could have ended traditionally on the lovers' kiss. There is so much to enjoy in both the politics and the political incorrectness of the film. Despite the writers' good intentions, the handling of racial issues reflects 1930 Hollywood, paternalistic, racially insensitive, at best, but it makes the film all the more interesting to deconstruct. Audiences will be abuzz with opinion as they leave the theater.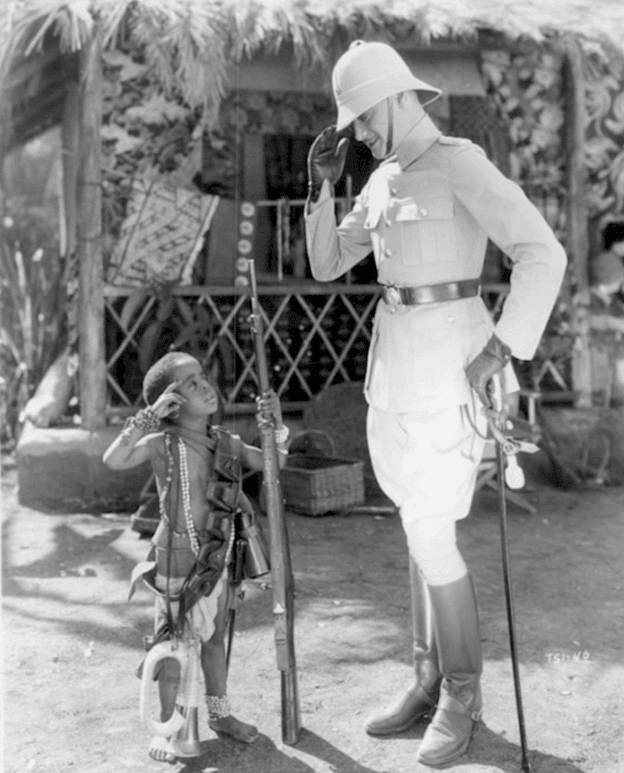 A lot of attention went into tuning make-up, design and lighting to the best aspects of 2-Strip Technicolor, while trying to minimize its limitations. The Cinematographer was Charles P. Boyle, who would amass 84 credits, like Oscar nominated Anchors Aweigh, which integrated cartoon characters with Technicolor live action, before concluding his career at Disney with the iconic Old Yeller. These images taken from screen grabs do reflect the richness of the 2-strip color palette.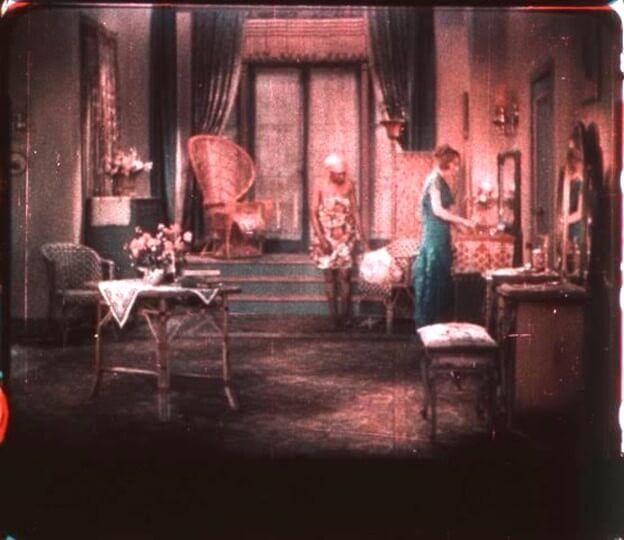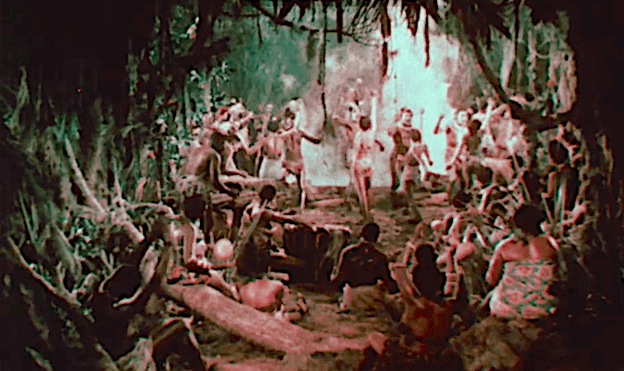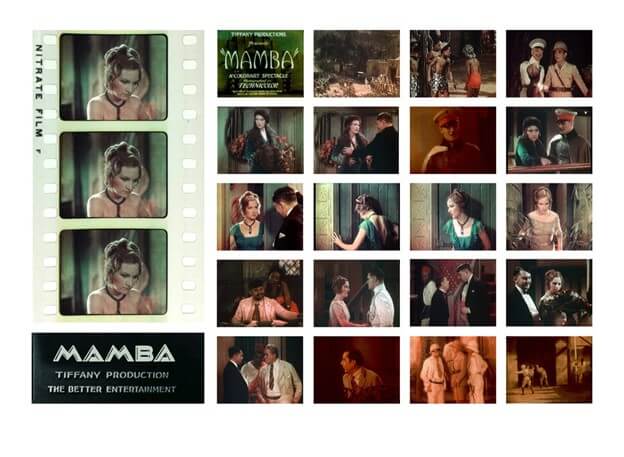 Director Rogell had to work around delays due to Technicolor camera availability but managed to get four cameras for the big scenes. The budget ballooned, causing Tiffany cash flow problems. The company was funding the movie largely out of revenue coming in from completed films in release which was sometimes irregular. In order to fool the creditors, the production reportedly kept two sets of identical costumes available so that the cast and crew could keep working in case one set was confiscated. Production cost landed at about $500,000, a colossal amount for Tiffany, which was accustomed to make movies for $100,000. Rogell managed the problems well and delivered a 78 minute movie with camerawork, like the opening tracking shot, and the editing of action scenes that is surprisingly modern for the period.
His staging of the climactic battle scene is spectacular and well covered, with angles regularly integrating attackers with defenders, making the flow of the conflict clear.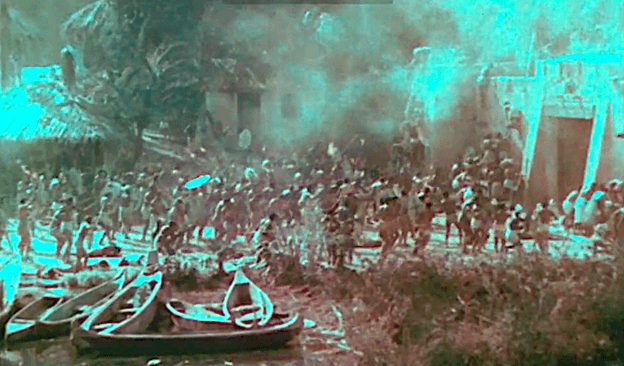 There are a few false notes, like the speeded up shots of the charging natives, presumably to make them more frenzied looking. But overall it plays well. And for an audience in 1930 it must have done. High drama, crowd scenes, blazing buildings, and blood – all in color and sound at last!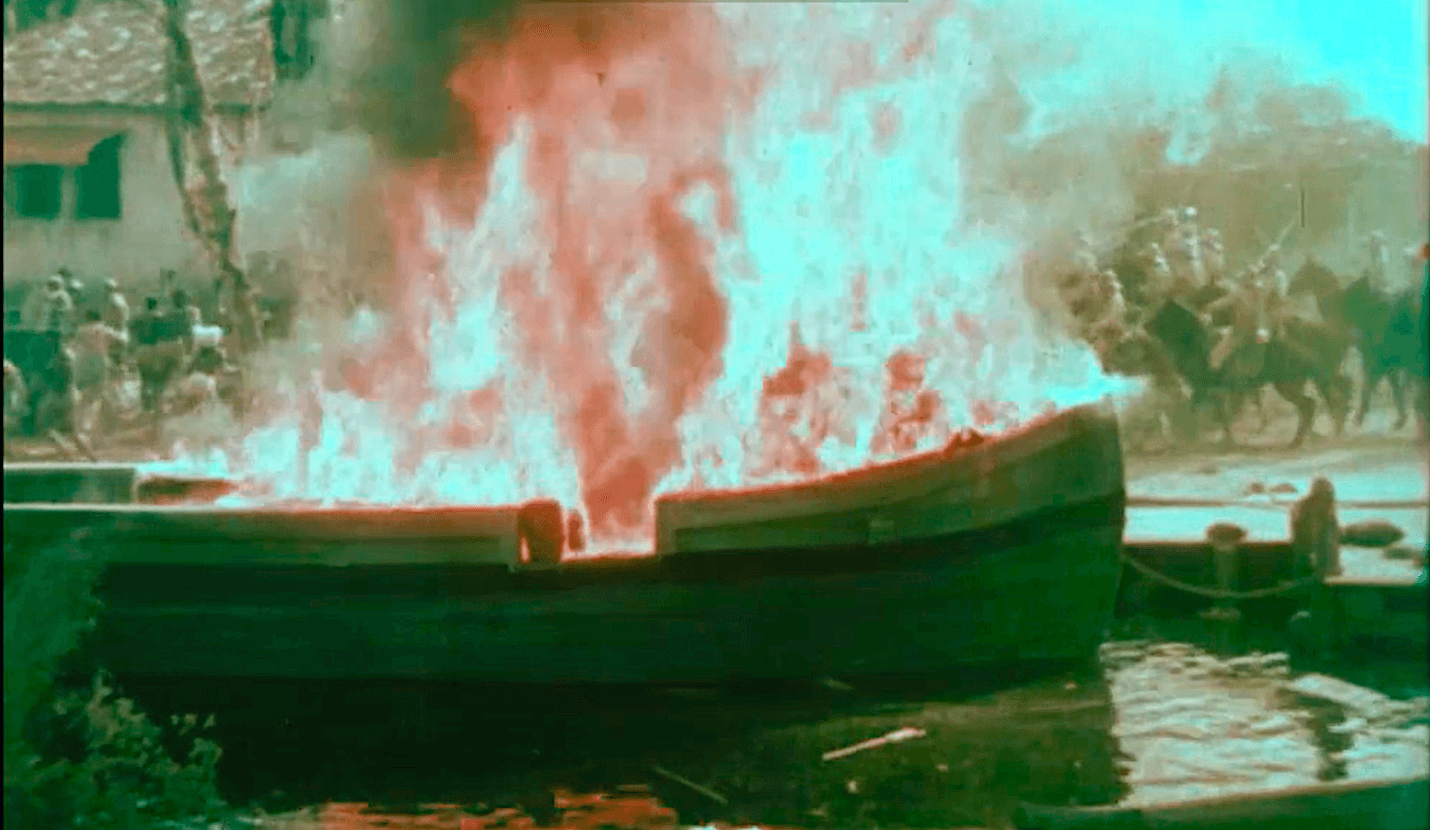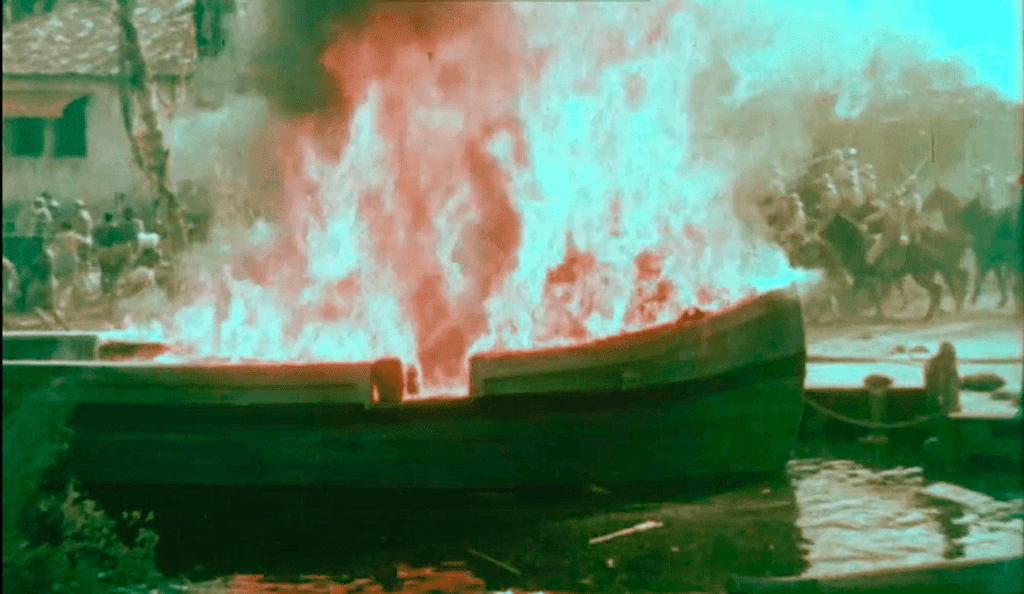 What an impact this movie must have had on the previously monochromatic cinema-going public. I wonder if a 16-year-old lad from Pennsylvania, named Cy Raker Endfield might have seen MAMBA in 1930 or in subsequent reissues. He would go on to co-write and direct ZULU, in 1964, the iconic African colonial war movie.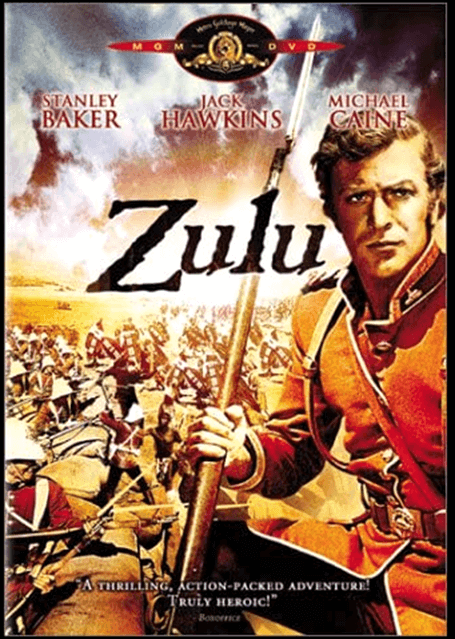 These were the days when people wore jackets and ties to the set. Here are the key men who made MAMBA. Well, some of them. Grips and electrics not included. Women are noticeably absent. Crew photos have evolved since.


The 5 Technicolor studio-bound musicals released to substantial box office ahead of Mamba served to build the public appetite for big color drama. The recent Wall Street Crash had not yet affected cinema attendance, now at a peak.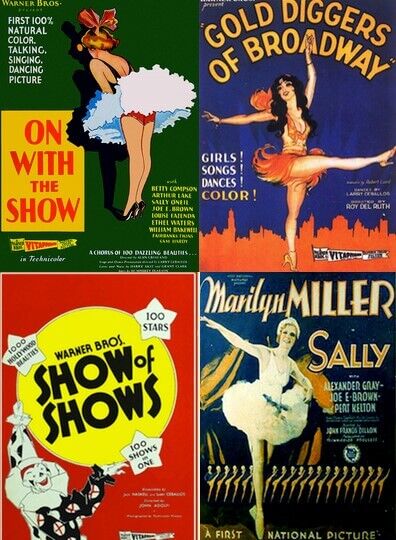 As contrast to the wholesome color musicals on offer, Tiffany mounted a substantial campaign emphasizing the lurid: violence, adultery, and the tropical African setting – in color. It was an exploitation marketing approach Roger Corman and American International Pictures would decades later perfect.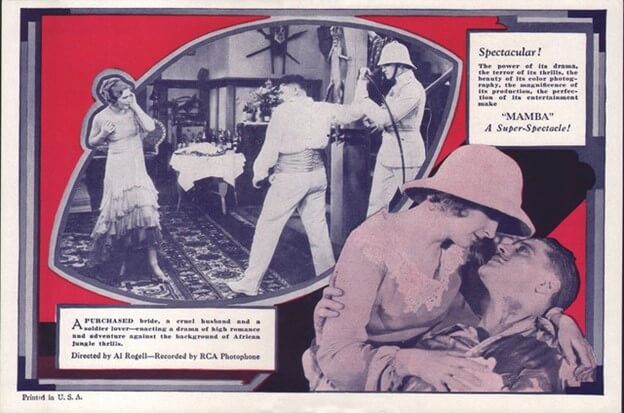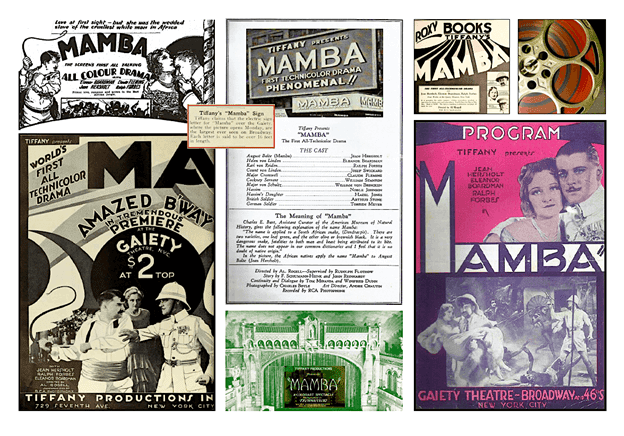 MAMBA premiered in March 1930 at New York's Gaiety Theater at the top price of $2 per ticket. It ran two weeks, a record at the time. Reviews were good. Photoplay Magazine concluded: " ends with melodrama … and revolting natives "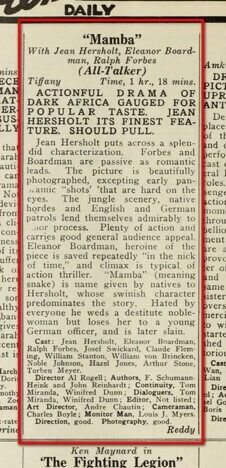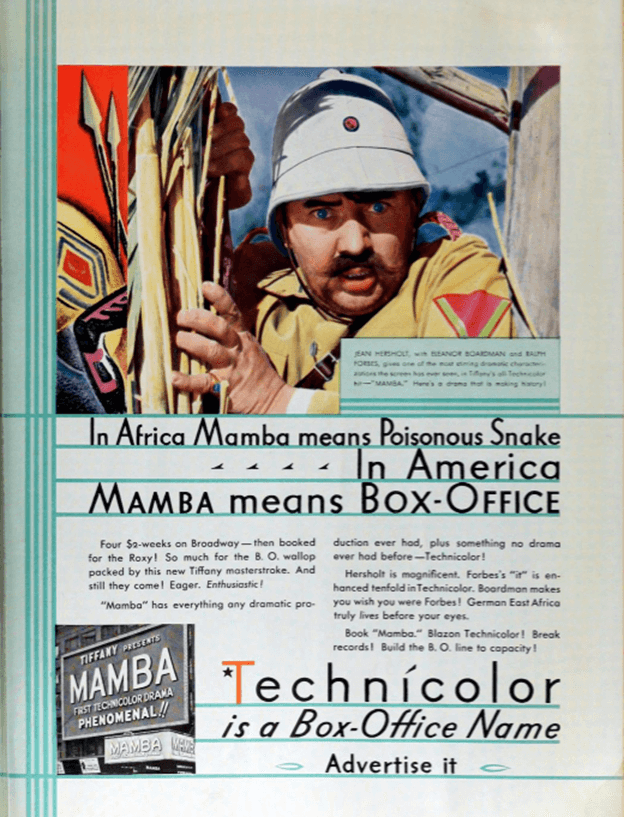 Playdates across America followed. There are some reports that MAMBA's eventual box office gross was $1.3M. No records remain of its international receipts. It was banned in Germany for being " denigrating to Germans"; a tribute to Jean Hersholt's performance.
Tiffany was surely on the verge of being admitted to the studio "A League". Perhaps Stahl and his team had made a few enemies along the way. Somehow Tiffany's access to exhibition outlets shrank. Apparently the "A League" made deals with exhibitors to supply multiple star laden pictures provided their theaters never played a Tiffany-Stahl release. This was to cripple a rising competitor. Illegal restraint of trade, but it was the Wild West of entertainment law at the time. John Stahl sold his shares in the company after MAMBA, perhaps seeing the writing on the wall. Denial of market access is an issue still with us in the digital world.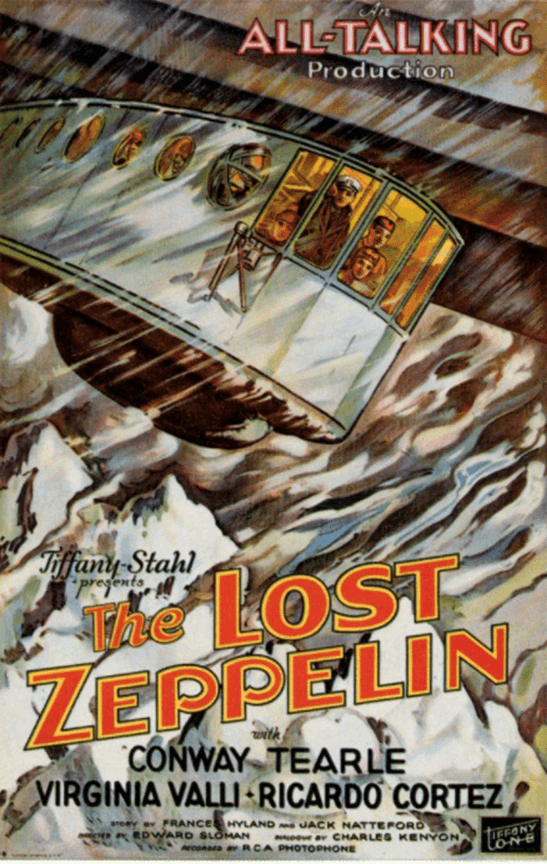 With revenue on Tiffany's new product line substantially reduced, debts piled up. The recession started to bite. Box office dropped 30%. Tiffany Studios final production had a prescient title.


Eventually Tiffany filed for bankruptcy in 1932. The studio complex was later bought by Columbia Pictures. Another transition was in play. The highly inflammable nitrate stock used to shoot all silent and many early sound movies was soon to be replaced by the safer emulsion stock. Their negatives were considered obsolete, as indeed were silent films; they were of no value. Exhibitors wanted pictures that talked.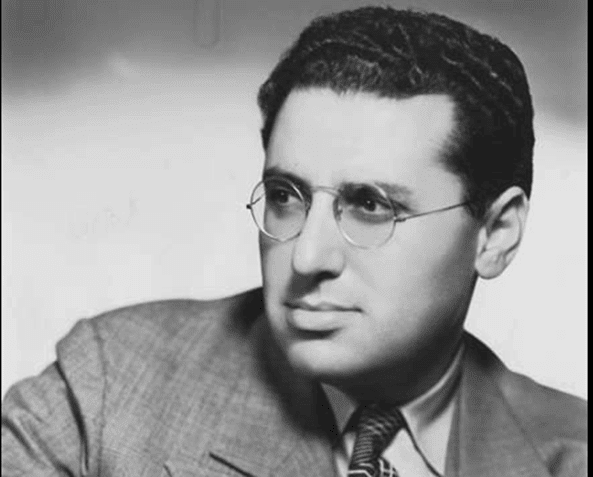 In 1938 producer David O. Selznick needed a generous supply of fuel for the burning of Atlanta sequence in his forthcoming Gone With The Wind. He recognized that the now obsolete nitrate stock was a potent and enduring source of flame, as fires in movie theaters had shown, so Metro Goldwyn Mayer purchased Tiffany's nitrate original film negative library and scattered it across the civil war Atlanta set in Culver City, then ignited by the studio's pyrotechnicians . The cameras rolled, and tons of nitrate negatives burned for hours providing consistent fiery backgrounds. As Rhett Butler drove his wagon between blazing buildings, the original negative of MAMBA was going up in smoke, along with vast numbers of silent movies, some classic, lost forever.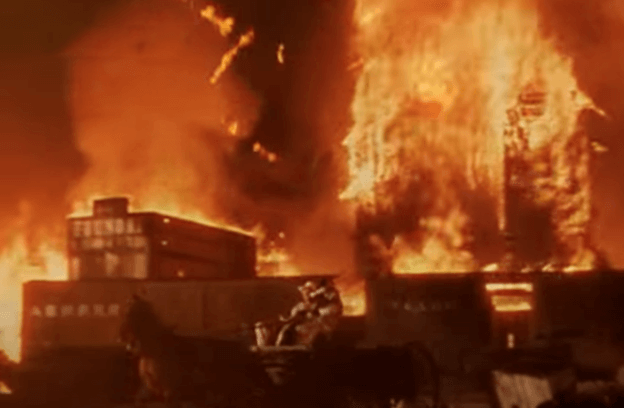 Within decades only two reels of a used print in America remained in existence. MAMBA was considered lost, until early 2009 when Paul Brennan, film assessor for events at Heritage Cinemas in Sydney, Australia, stumbled upon an entry at the IMDb message board.
"I have just had the opportunity of viewing the complete 1930's Tiffany Production of Mamba… …Unfortunately, this was seen without the accompanying Vitaphone [RCA Photophone] disc soundtrack… The early two-colour Technicolor was amazingly bright and made this screening a surprisingly pleasant experience. …according to the authors of Forgotten Horrors, 'only about 12 minutes of silent footage remain.' I can refute this information as there exists in Australia a complete 35mm version of this film, in good condition."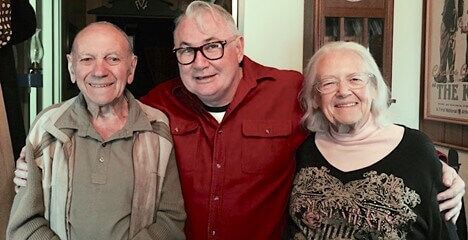 Paul contacted the author of this post, a retired cinema projectionist and collector of abandoned 35 mm movies, Murray Matthews, pictured here with his wife Pat, alongside Paul Brennan. The Matthews had located a complete nitrate print of Mamba in an old warehouse in a remote area of South Australia. All nine reels were in great shape. They were even stored in original Tiffany cans. Only four of the nine Vitaphone soundtrack records were to be found All nine Vitaphone sound discs had been preserved luckily.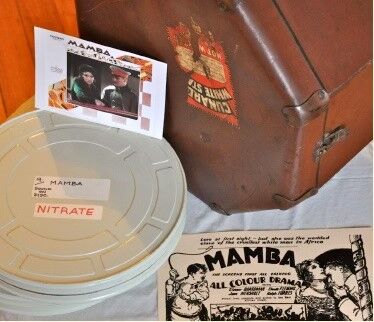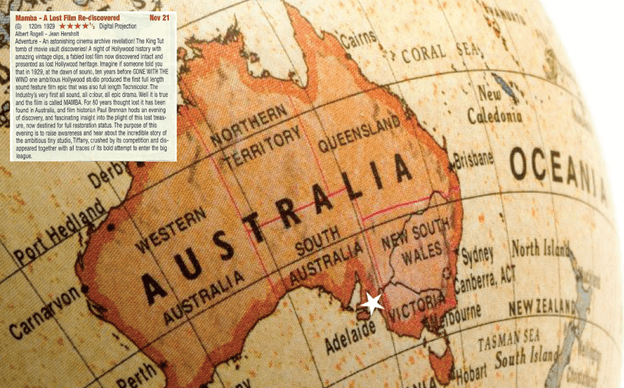 Australia and New Zealand was the end of the distribution line. Sometimes it took years for a movie to reach this far from Hollywood. The prints were often in bad shape or incomplete when they finally arrived. MAMBA probably survived intact because the Australian distributor demanded the quick dispatch of a brand new print in exchange for an advance against future revenue. Australian projectionists must have handled it carefully over its five year run in light of its final condition. When the rights expired and the picture was to be shipped back to Hollywood, Tiffany Productions had simply ceased to exist. So the sole print of MAMBA remained forgotten in Australia gathering dust in a warehouse till Pat and Murray Matthews rescued it.
Paul Brennan persuaded the National Film and Sound Archive of Australia to make a digital copy of the print and the 4 surviving sound discs to his friend Swedish Cinema history buff Jonas Nordin, who accomplished the laborious task of re-synchronizing the sound – now at a different frame rate – to the digital picture. The demonstration of the 4 reels with synchronized sound was enough to get other parties involved to fund a full 35 mm restoration from the surviving print, with a soundtrack taken from original Vitaphone discs that had luckily been preserved in America. Much thanks is due to UCLA, and Kino Lorber also for stepping up to the plate.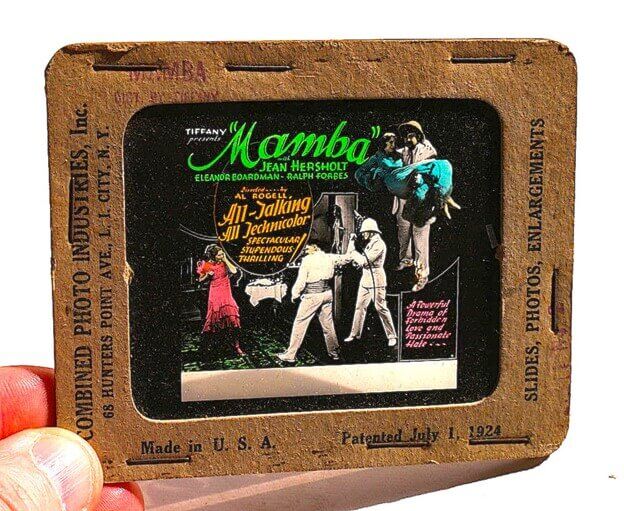 The 35mm restored print of MAMBA will soon be available to Festivals and specialty cinemas. Without the dedication to the preservation cause by everyone involved, this unique snapshot of Cinema history would never have been seen again in its original form. Thanks.
Pat & Murray Matthews, "the guardians of the nitrate" tell their story here.
Jonas Nordin wrote about the restoration process here.
Paul Brennan is interviewed for Film Buffs Forecast here. He's hilarious.