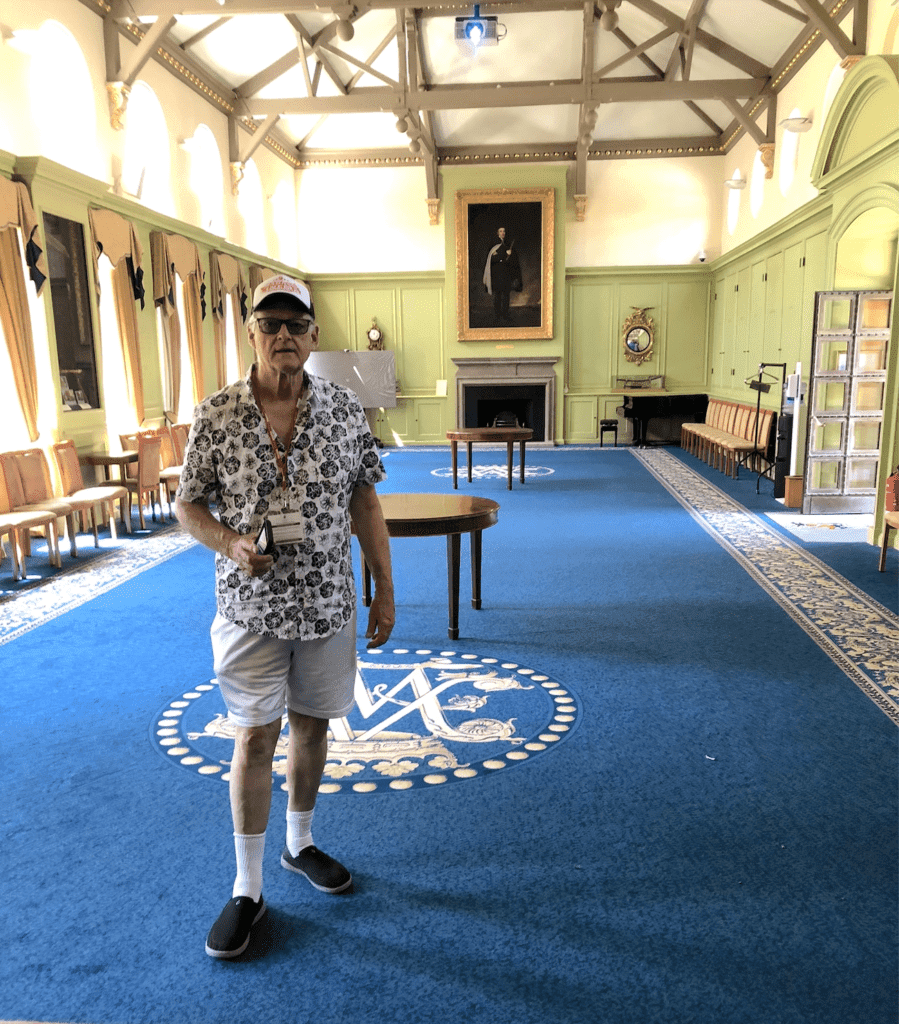 While in the UK in June, I paid a visit to my old school. (1959- 1964) A discursive review follows.
American and Australian readers probably view the Public Schools of England through the lens of the Harry Potter books and movies. Prior to J.K. Rowling's fantasy representation, there was a somewhat more jaundiced satire expressed in British director Lindsay Anderson's first feature film IF….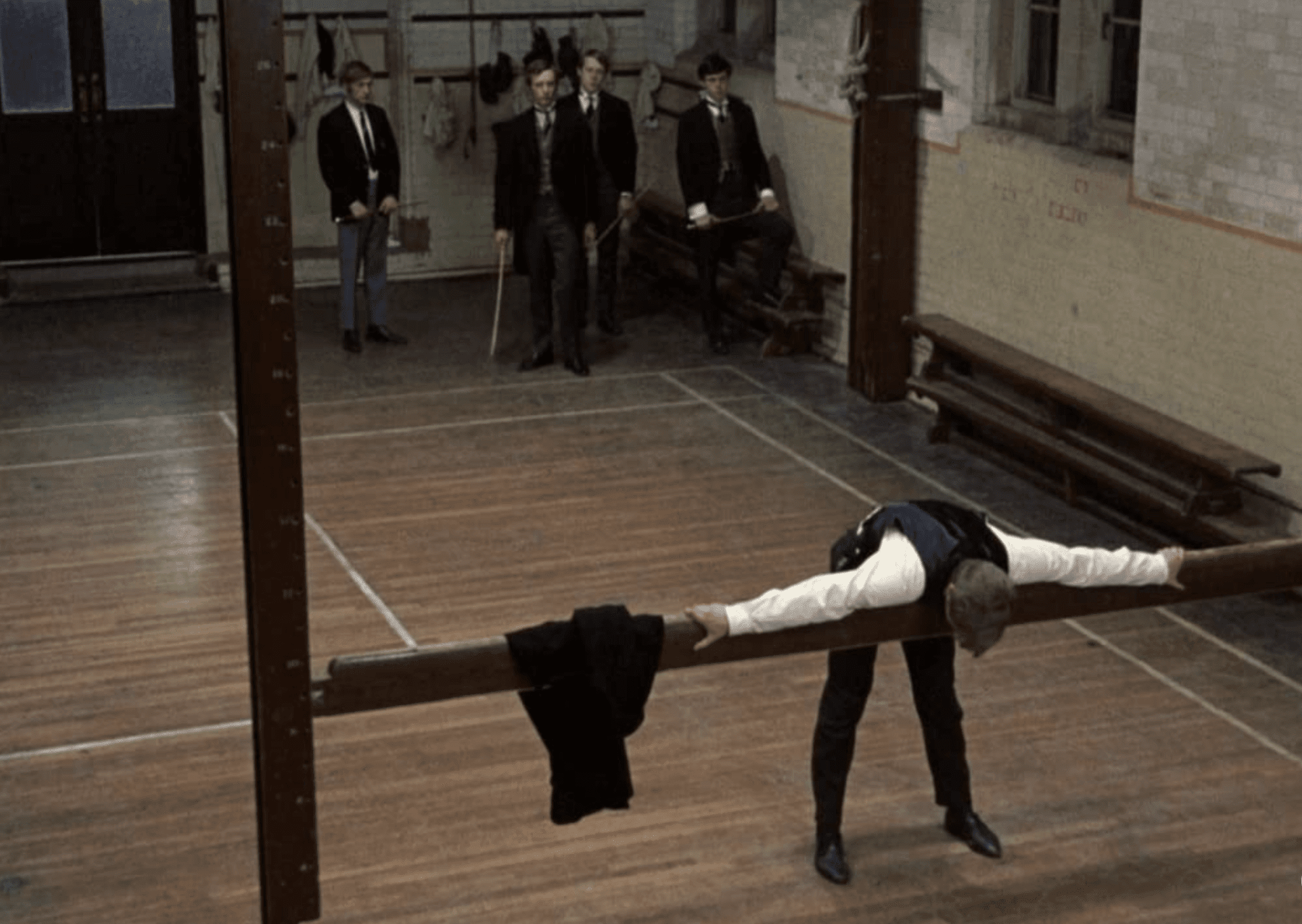 It divided critical opinion in the UK on first release.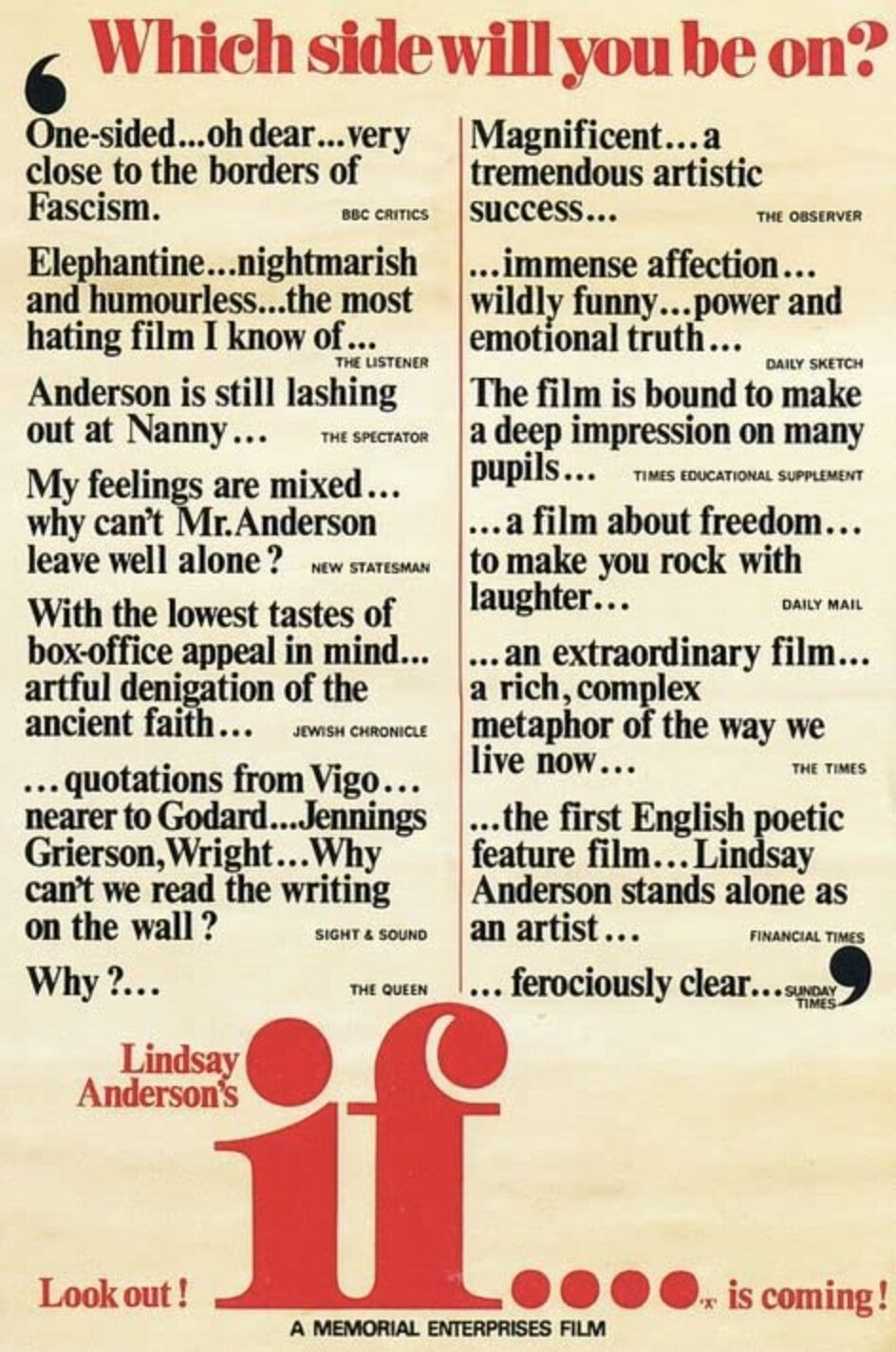 The majority appreciated Anderson's sharp satire of Establishment values, which he would expand further in O LUCKY MAN, and BRITANNIA HOSPITAL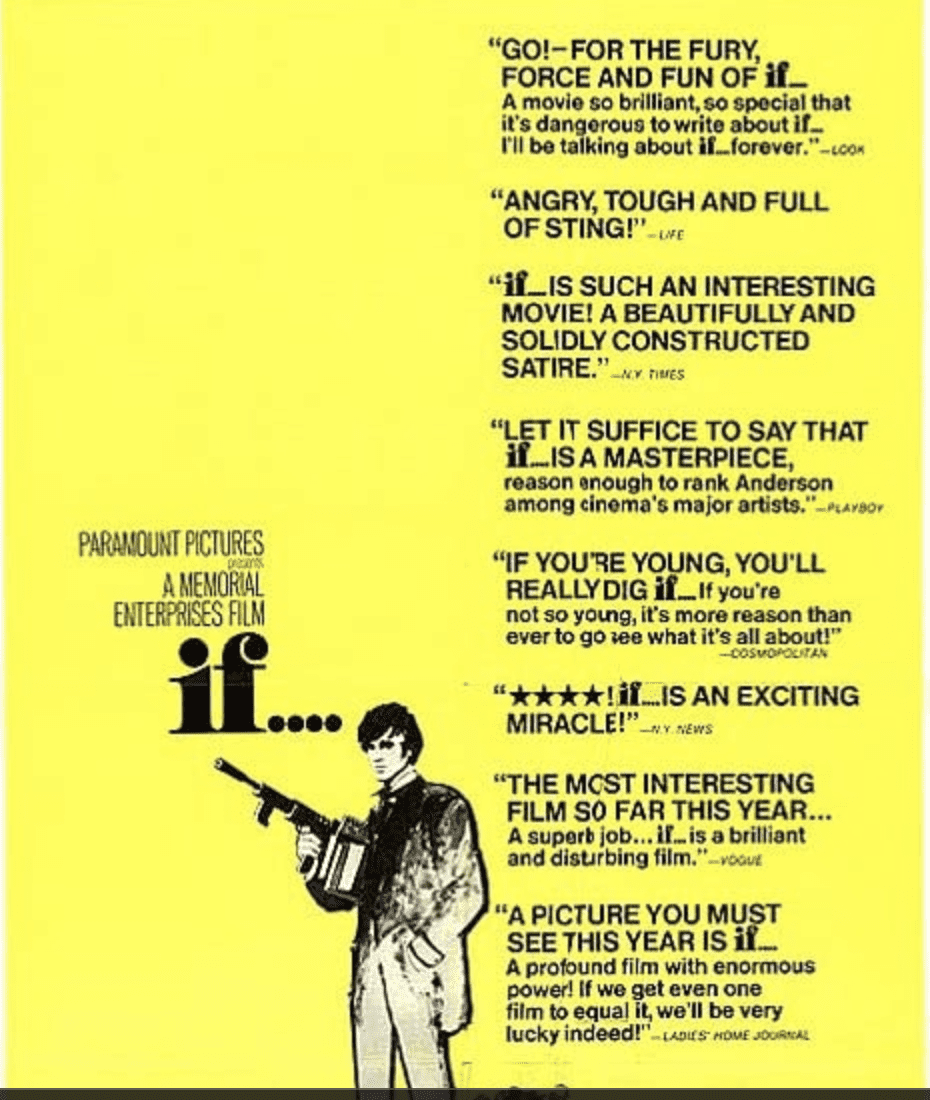 I am connected to IF… in a few ways. The film was written by David Sherwin who had been schooled at Charterhouse. He told me he based the public school culture and traditions depicted in the screenplay on a combination of Charterhouse and Wellington, where he had friends. Wellington College had been my school too. Lindsay Anderson's IF… certainly resonated with my ten years in boarding schools, though the experience for me was altogether more positive. So imagine my excitement, when four years after leaving Wellington, National Screen Service in London assigned me to the trailer for IF…
FLASHBACK…to three weeks earlier, when my boss, trailer maven Esther Harris and I had both been at the office of Paramount (UK) Publicity Chief Gerry Lewis. No, not comedian Jerry Lewis but Gerry Lewis, the longtime Paramount executive in London. He gave us his brief which I paraphrase from memory as follows: "Do what you like, just don't say it's set in a school." He invoked the old Hollywood adage: School pictures, boxing pictures, prison pictures rarely work at the box office. For every success in these genres there are ten failures." In other words, avoid scenes like these: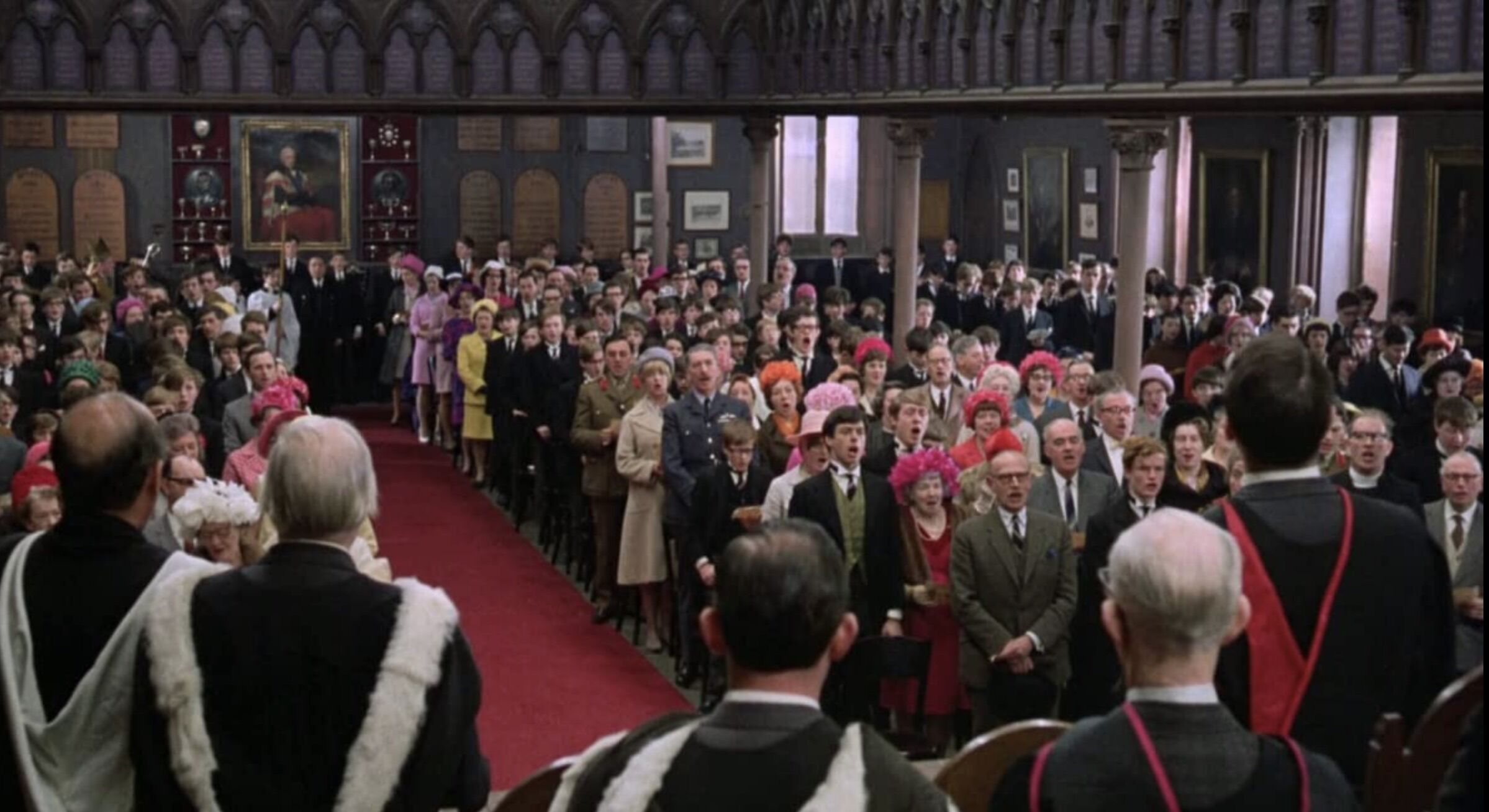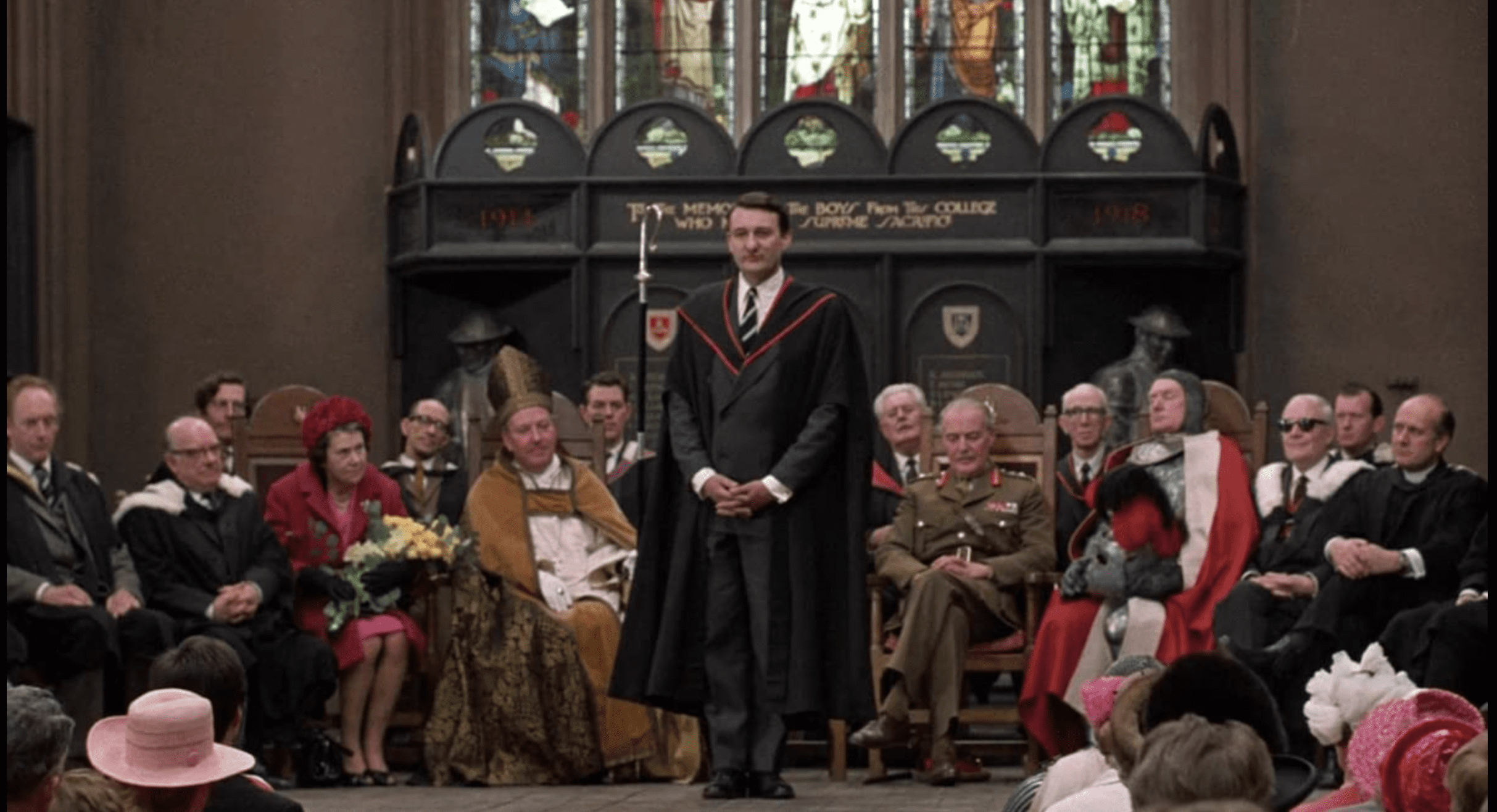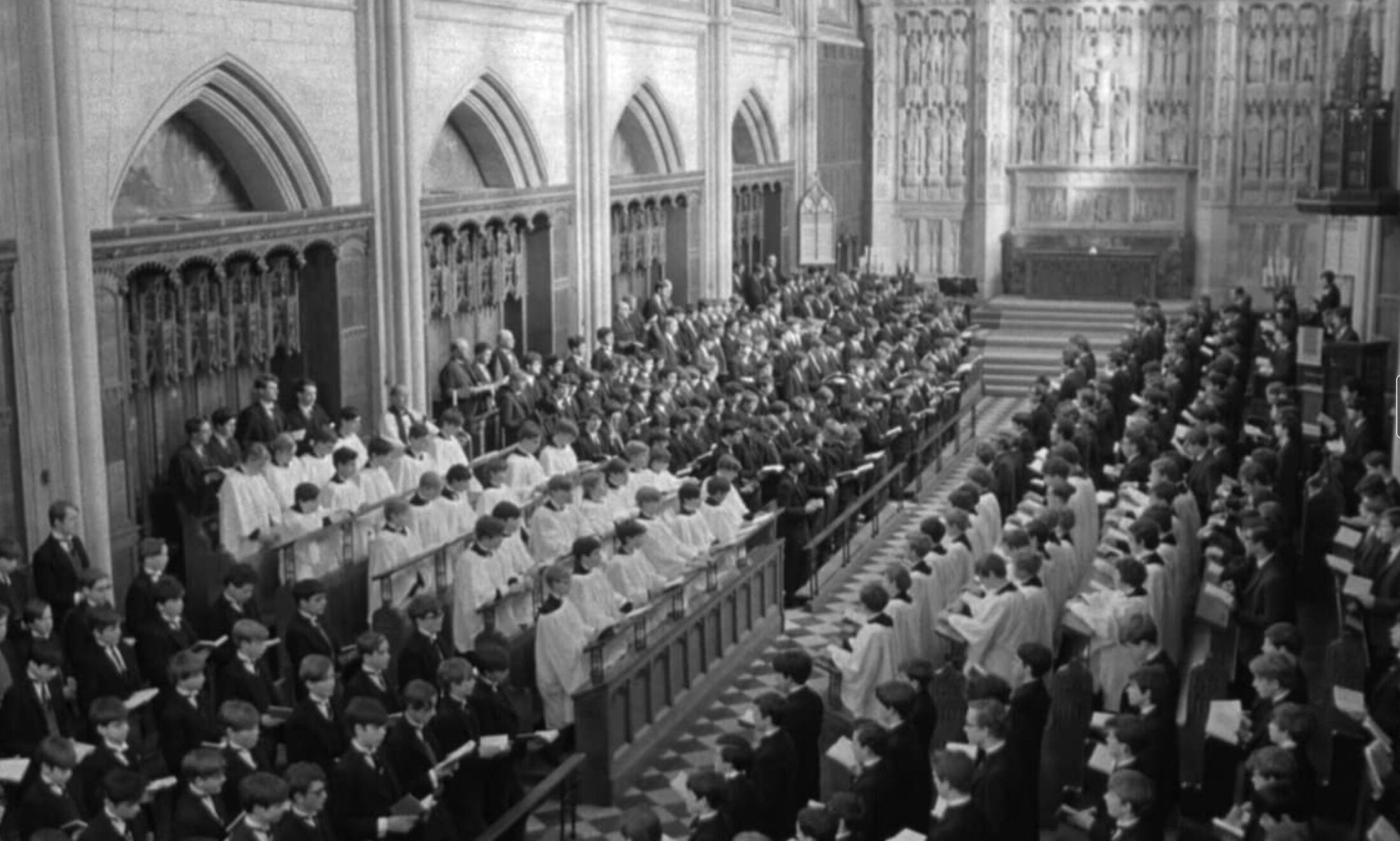 Gerry Lewis wanted a trailer that broadened the appeal of the movie beyond arthouse. Make it feel youthful, intriguing, vibrant. Although almost all the film was shot in a school, I took his caveats on board, and gave IF….'s trailer a Swinging Sixties vibe, with fast cut dialogue lines in ironic juxtaposition, punctuated with flashes of action. No good deed will go unpunished.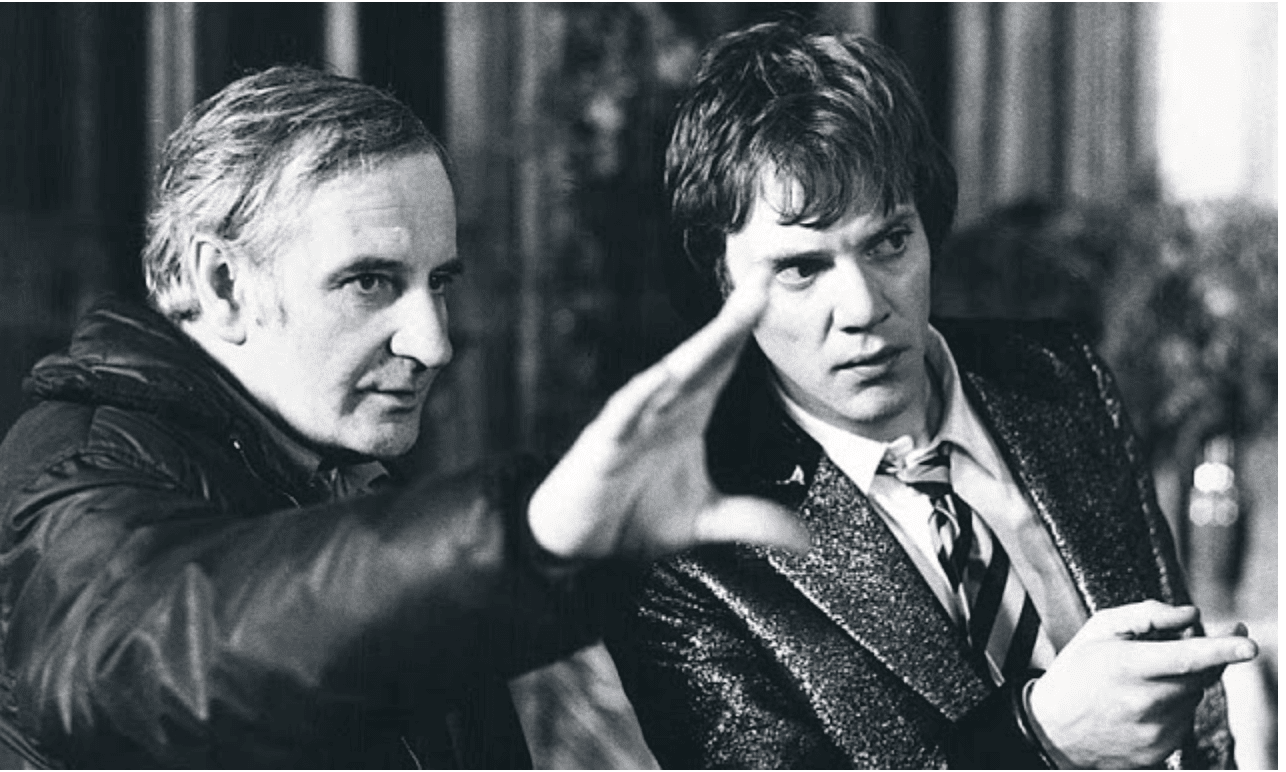 " I don't know what the fuck's going on!" Lindsay Anderson, pictured here with star Malcolm McDowell, screamed at me from the front row of the theater as the lights came up. "You've trashed my film!" He would make his own trailer, one that was " most definitely set in a school!" Not an auspicious start to my second assignment for the company. Luckily Paramount did not have amnesia about their briefing, and was understanding. Here's the official trailer for IF…:
So, in contrast to the British Public School represented by IF…,let's visit the real Wellington College. My wife and I were the guests of an old school friend Chris Potter, whose family has been part of Wellington culture for 92 years. .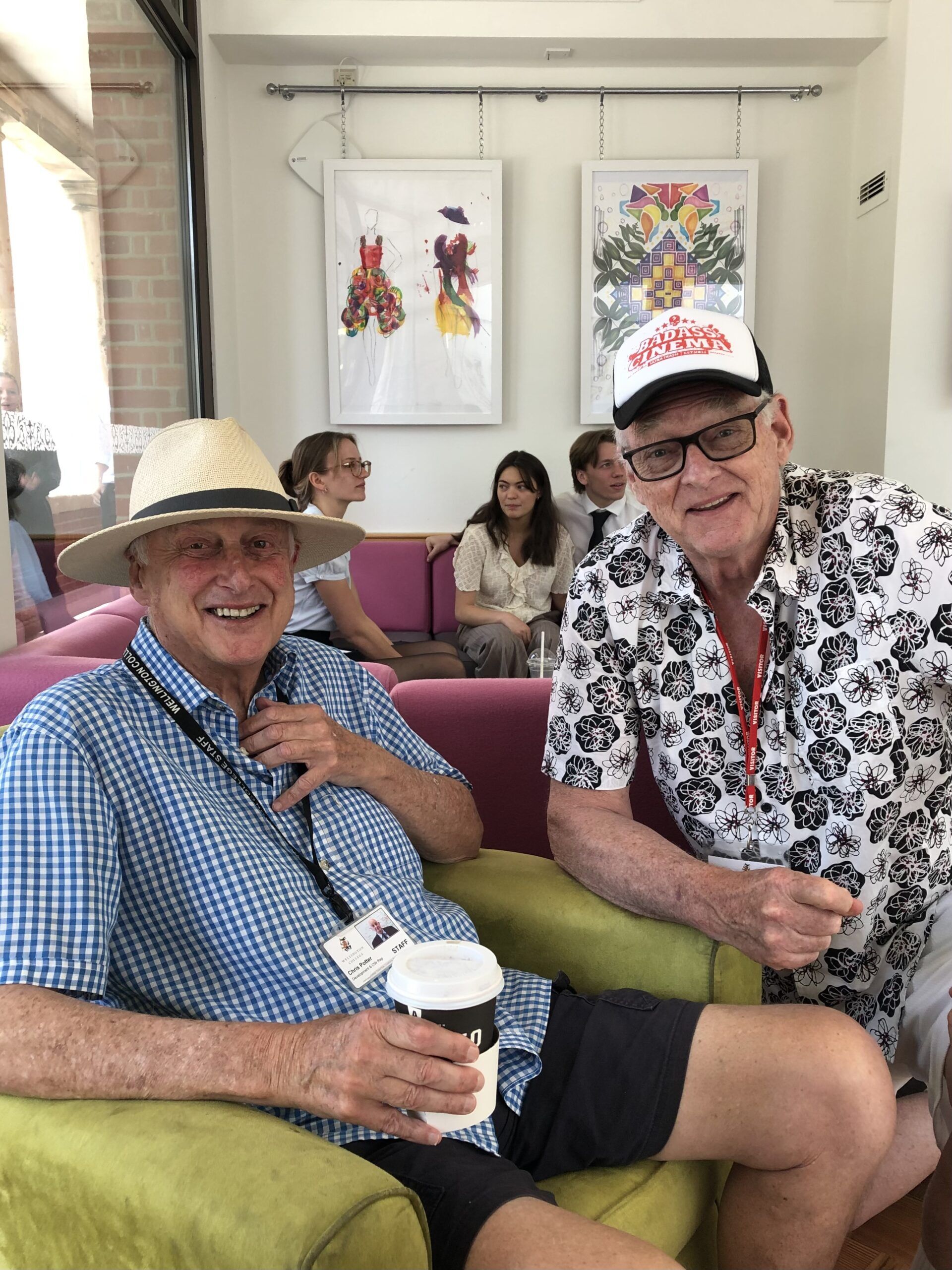 Chris spent his childhood at Wellington, which his father Arnold Potter had joined in 1932. Potter Senior was a distinguished mathematician, highly respected Housemaster and mountaineer extraordinaire both in the Alps and reportedly on chapel spires. Arnold and Fraye Potter encouraged music, expanded the wider life of students, and were revered teachers in my time. Their son Chris started at Wellington a few months after me, became Captain of Cricket and Head of School. Leadership training was a focus of post-war Wellington's ethos. For my part, I captained the Fencing team the year we beat Eton. After Cambridge, Chris taught mathematics in Australia, before joining the Wellington faculty. He became the House Master of the Hill for 17 years, and then Secretary of the Old Wellingtonian Society, which is active in charitable work, Later this year, the newly refurbished sports clubhouse – known as "The Pink Pavilion" in my day – would will be renamed "The Potter Pavilion" in honor of the Potter family for their dedication to generations of Wellingtonians. This was taken by its original architect on opening day in 1902..
The new Potter Pavilion can be seen in the distance overlooking afternoon cricket. I was a slogger. Often clean bowled. Ah, but the joy of boundaries…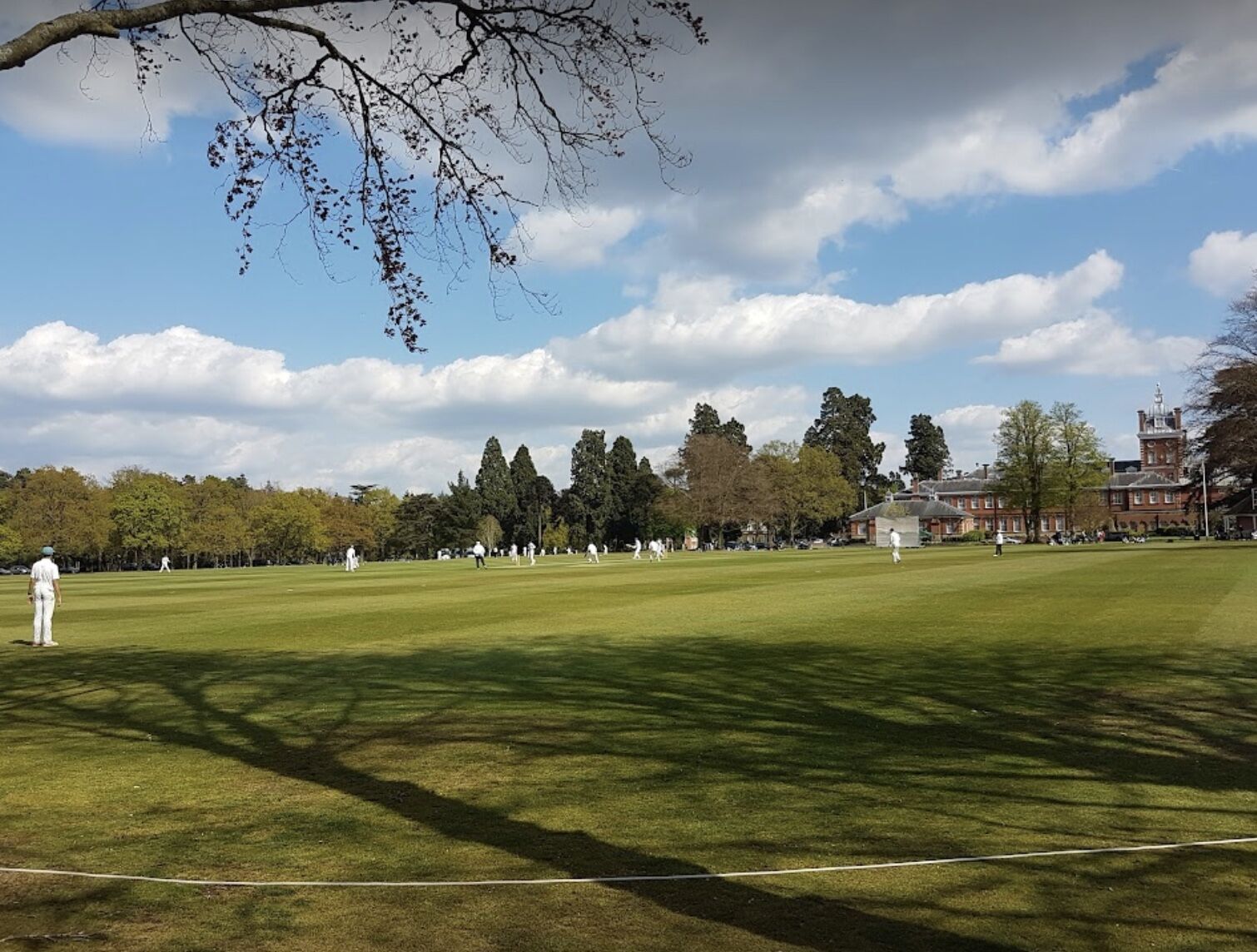 I had visited Wellington before; once in 1999 when in the UK to make BRITANNIC, a fictionalized version of the sinking of Titanic's sister ship in 1916, clearly influenced by all the British naval warfare films I saw in childhood. Here's the trailer, if you are curious.
While prepping BRITANNIC, I contacted Chris Potter and was able to arrange for a Wellington student, interested in film production, to shadow me for a day. I'm not sure if he ever went into film. And I got to fence with the college epee team too. During my recent visit I was interested in the vibe of today's Wellington College, which became fully co-educational in 2006. Driving up the kilometer from the gate, turning right at the lake towards the main buildings, my view seemed unchanged from my first arrival 63 years ago.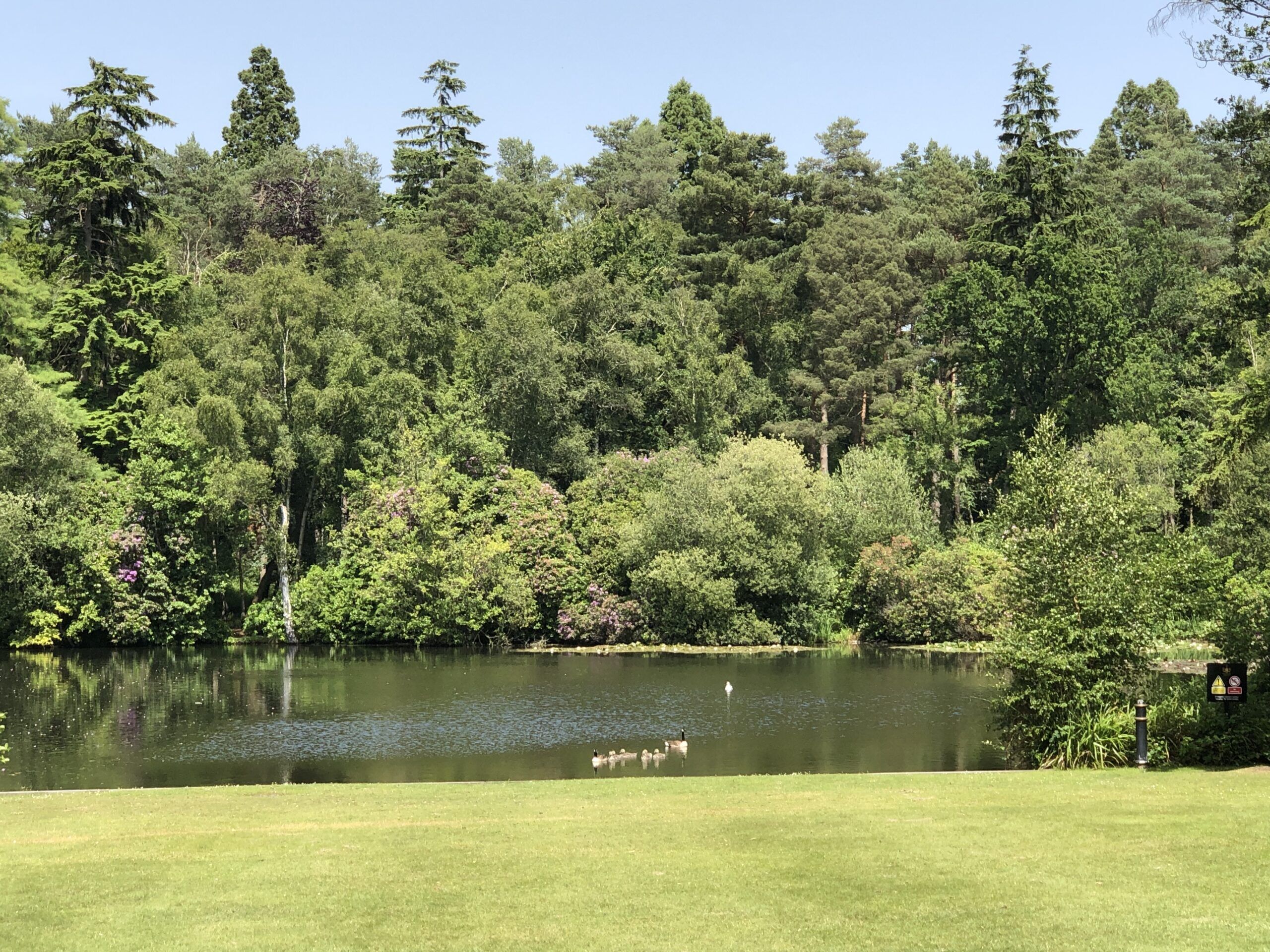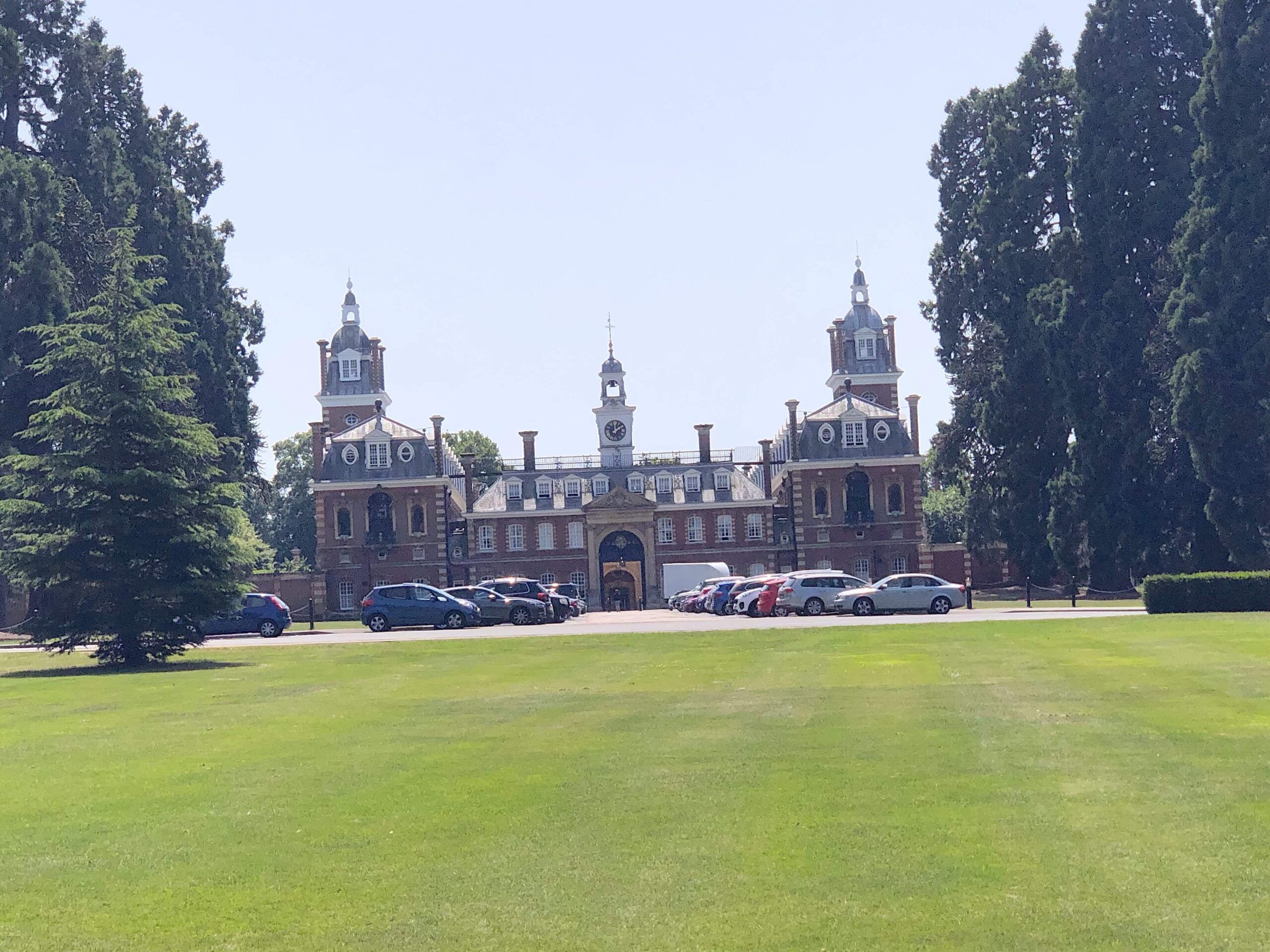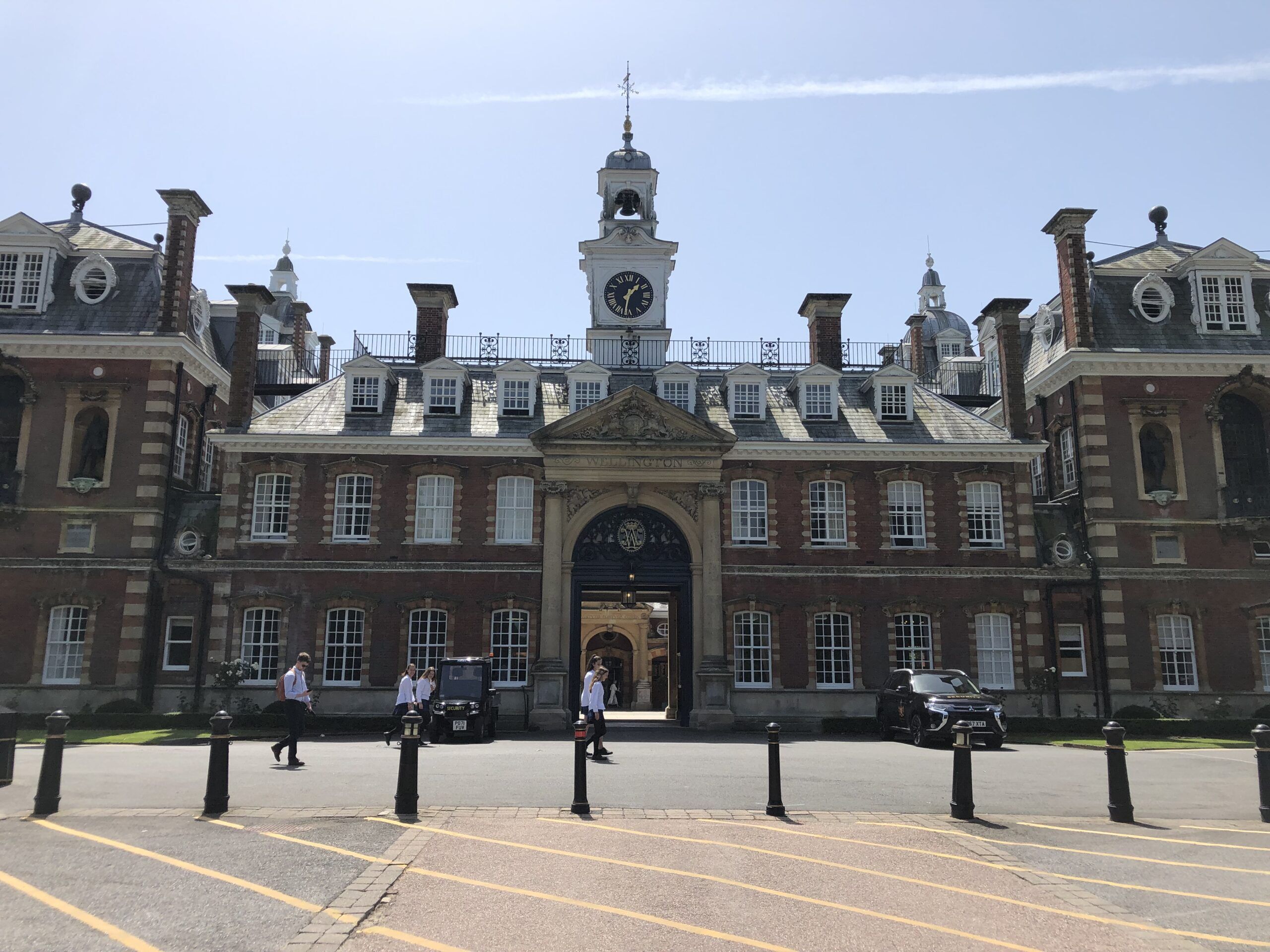 Inside the first quadrangle, I was reminded of how fortunate I had been to spend five of my school years amid such beautiful architecture.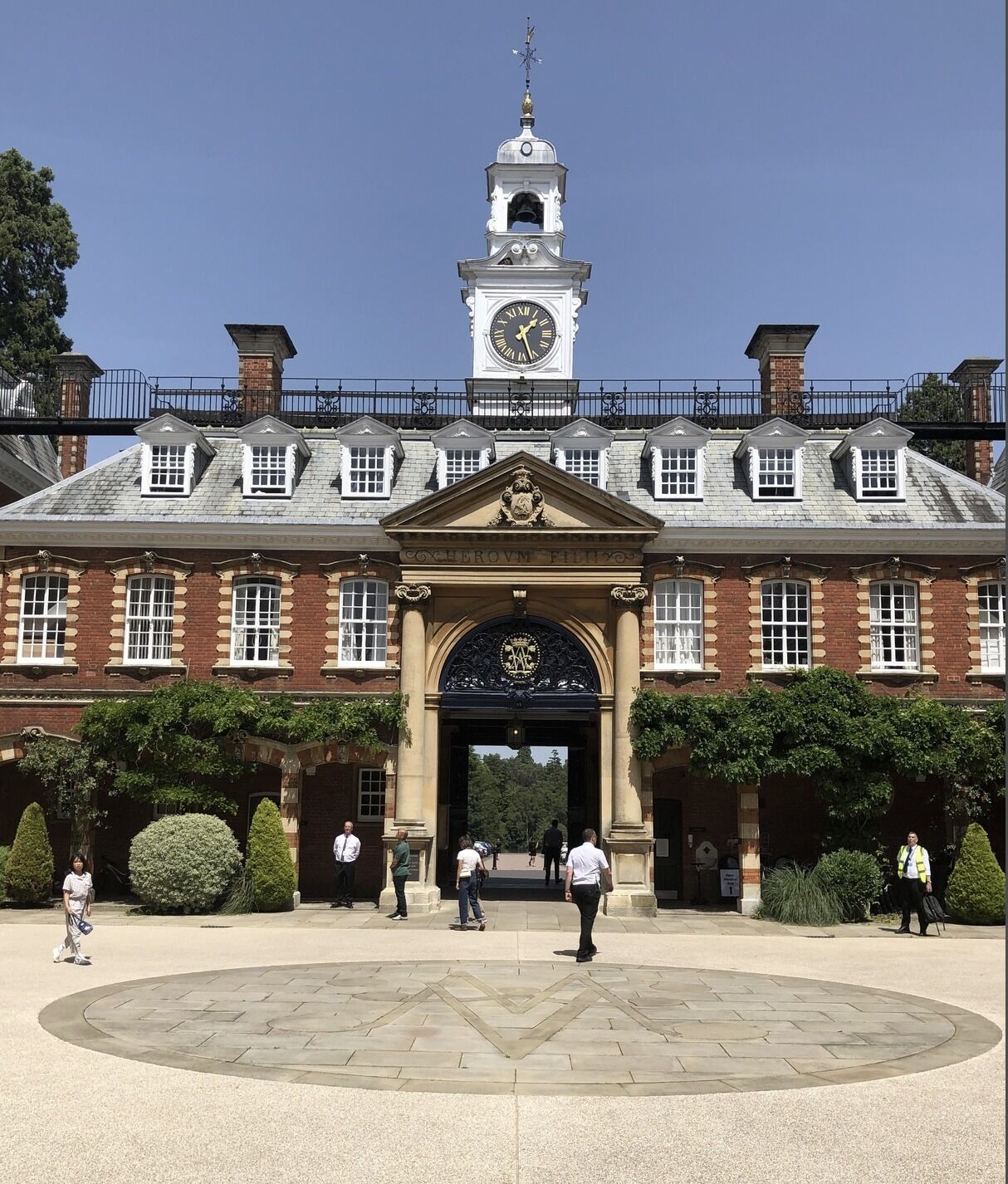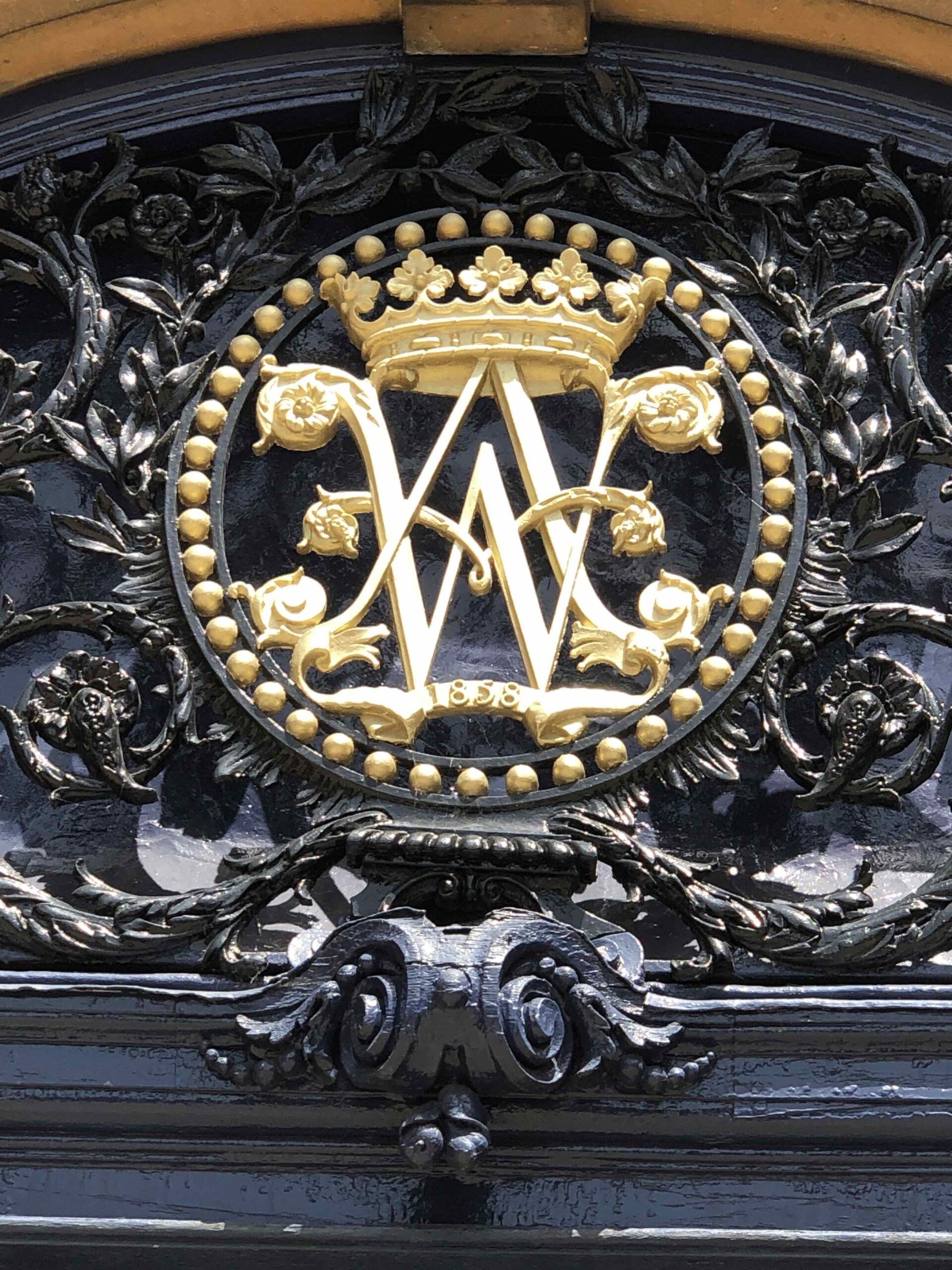 School culture in 1959 long held that the ornamentation below the crest were the Duke of Wellington's balls. Amusement at prurient detail evident in my formative years has not abated. Which brings me to the Iron Duke himself, indeed a man with balls, a major soldier statesman of the 19th century in whose memory the school was founded. He had died of a stroke in 1852. Queen Victoria officially opened Wellington College seven years later.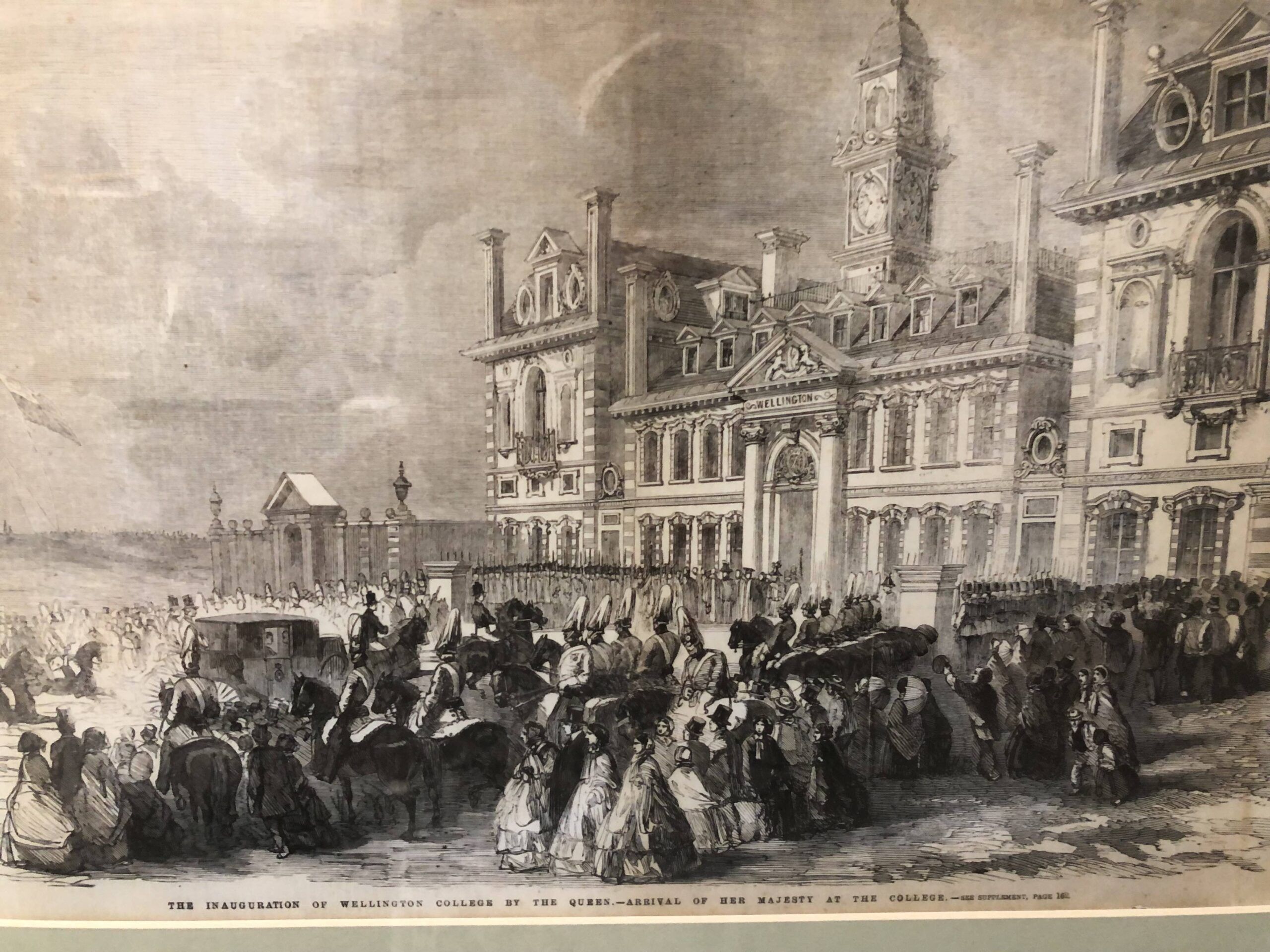 The future Duke was born Arthur Wellesley in Dublin, Ireland, the fifth son of the 1st. Earl of Mornington.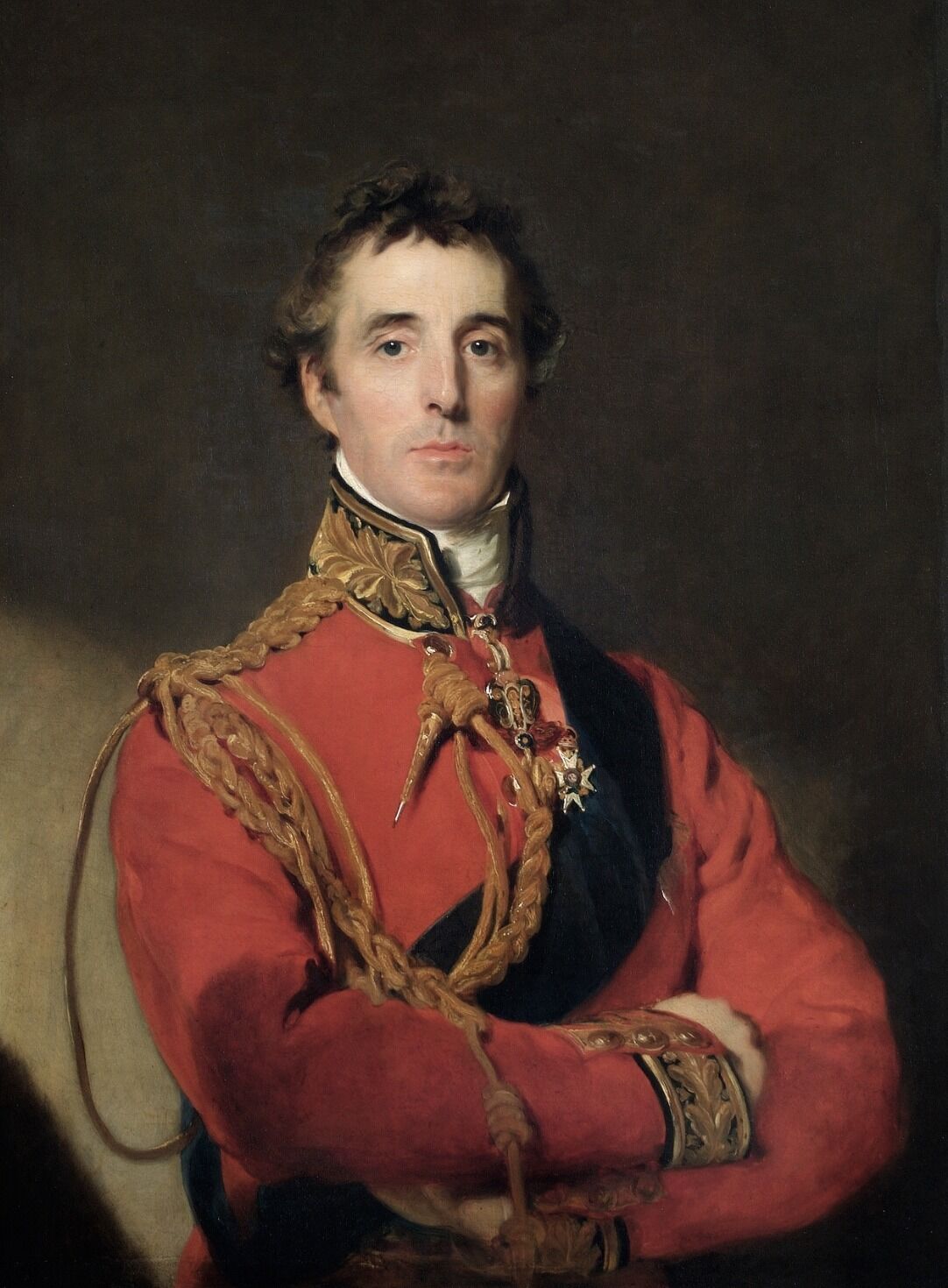 Young Arthur Wellesley was an unpromising student at Eton. "I don't know what I shall do with my awkward son Arthur." stated his widowed mother, who sent him to a military academy in France, being, in her words, "food for powder and nothing more." History would tell another story. Early in his career, Wellesley enforced discipline, and developed a reputation for valor. In India, he had one horse shot from under him, another bayonetted.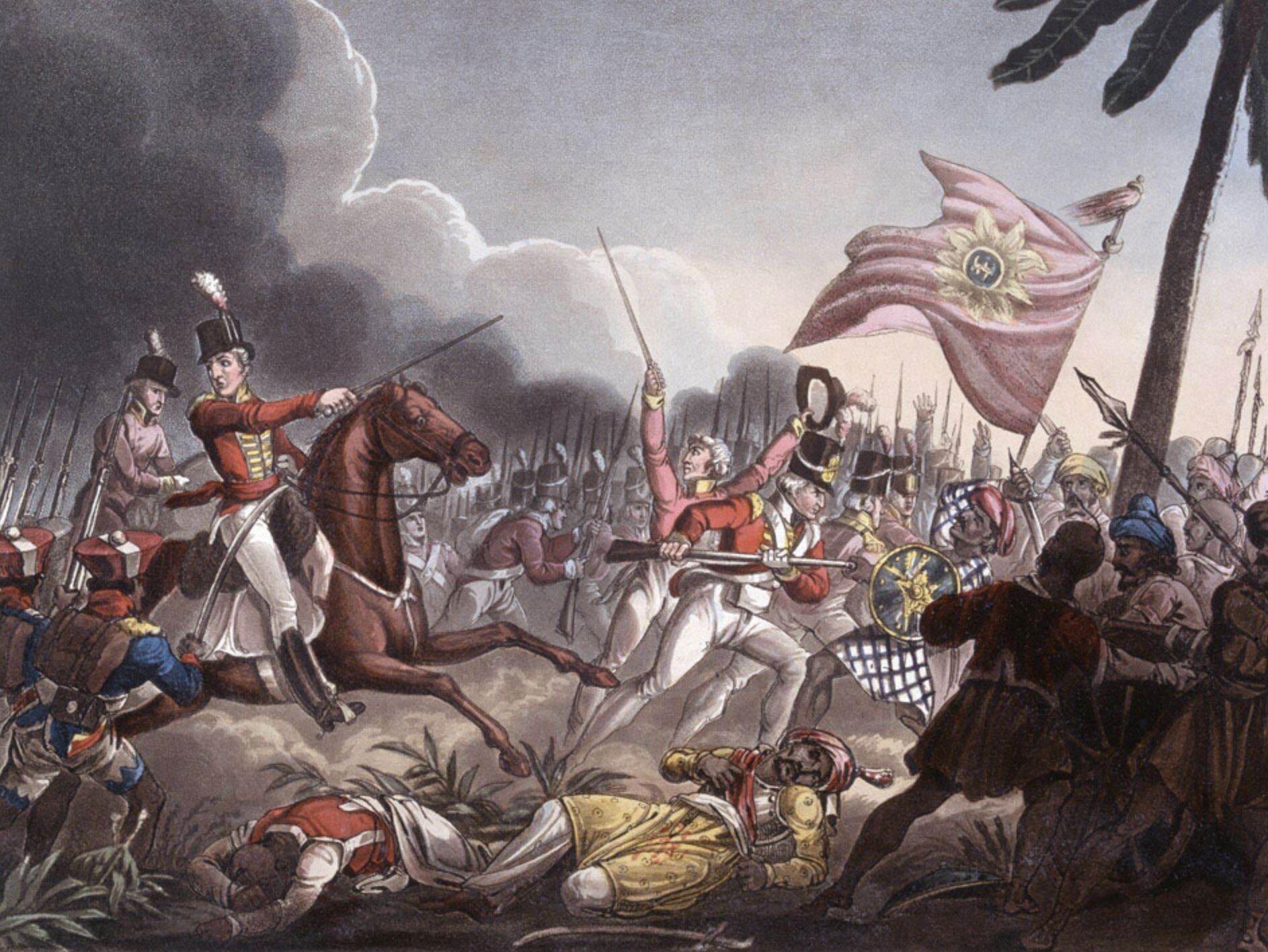 Knighted in 1805, Sir Arthur commanded of British forces in Spain, where his aptitude for military campaigning, and guessing what lay "on the other side of the hill." delivered a string of victories throughout the Napoleonic wars.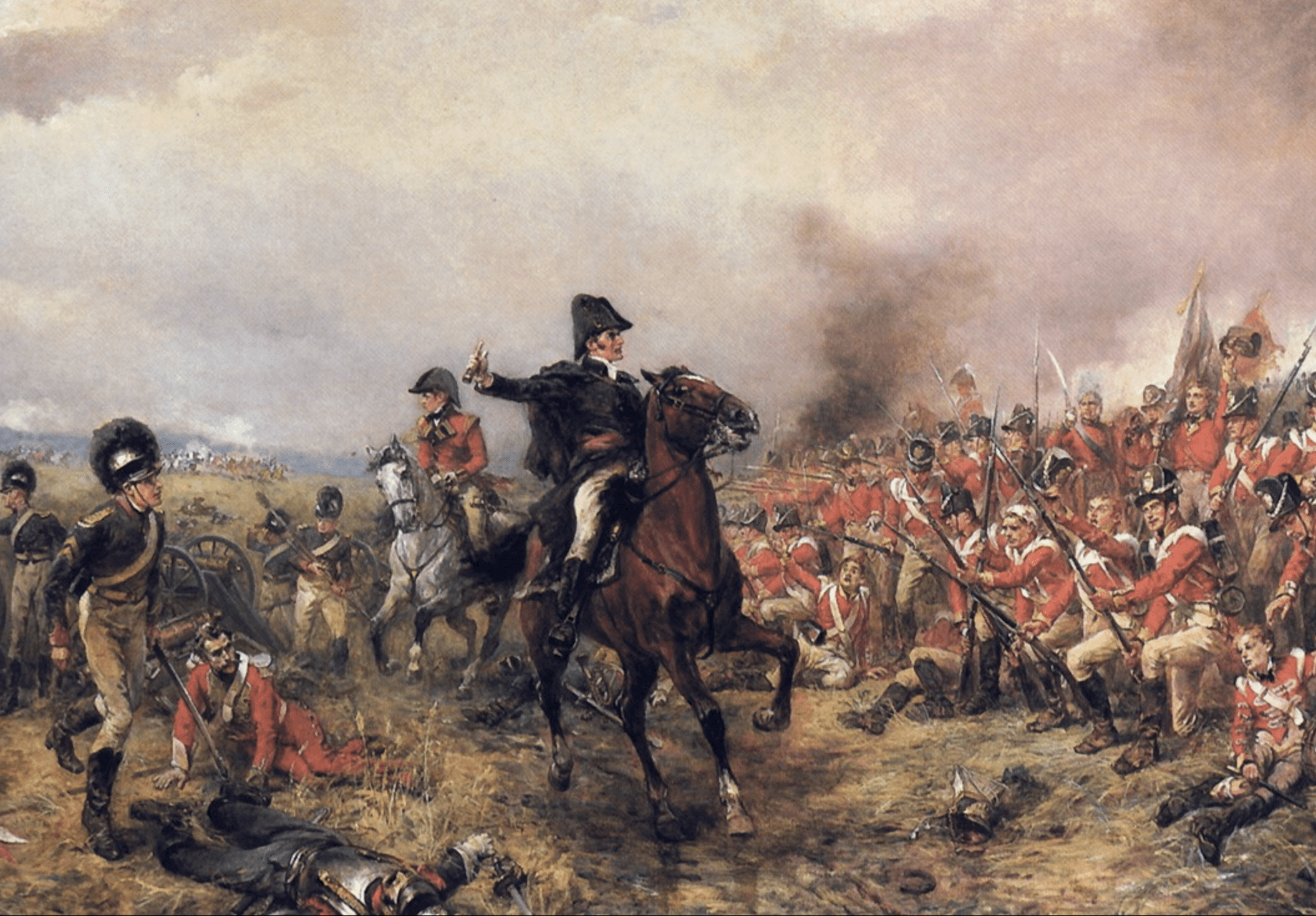 His soldiers admired his calm demeanor under fire, his attention to keeping them properly supplied, his judgement whether to be cautious or bold. They called him "old Nosey", due to his prominent beak, which this portrait captures. His eyes were reportedly an intense blue.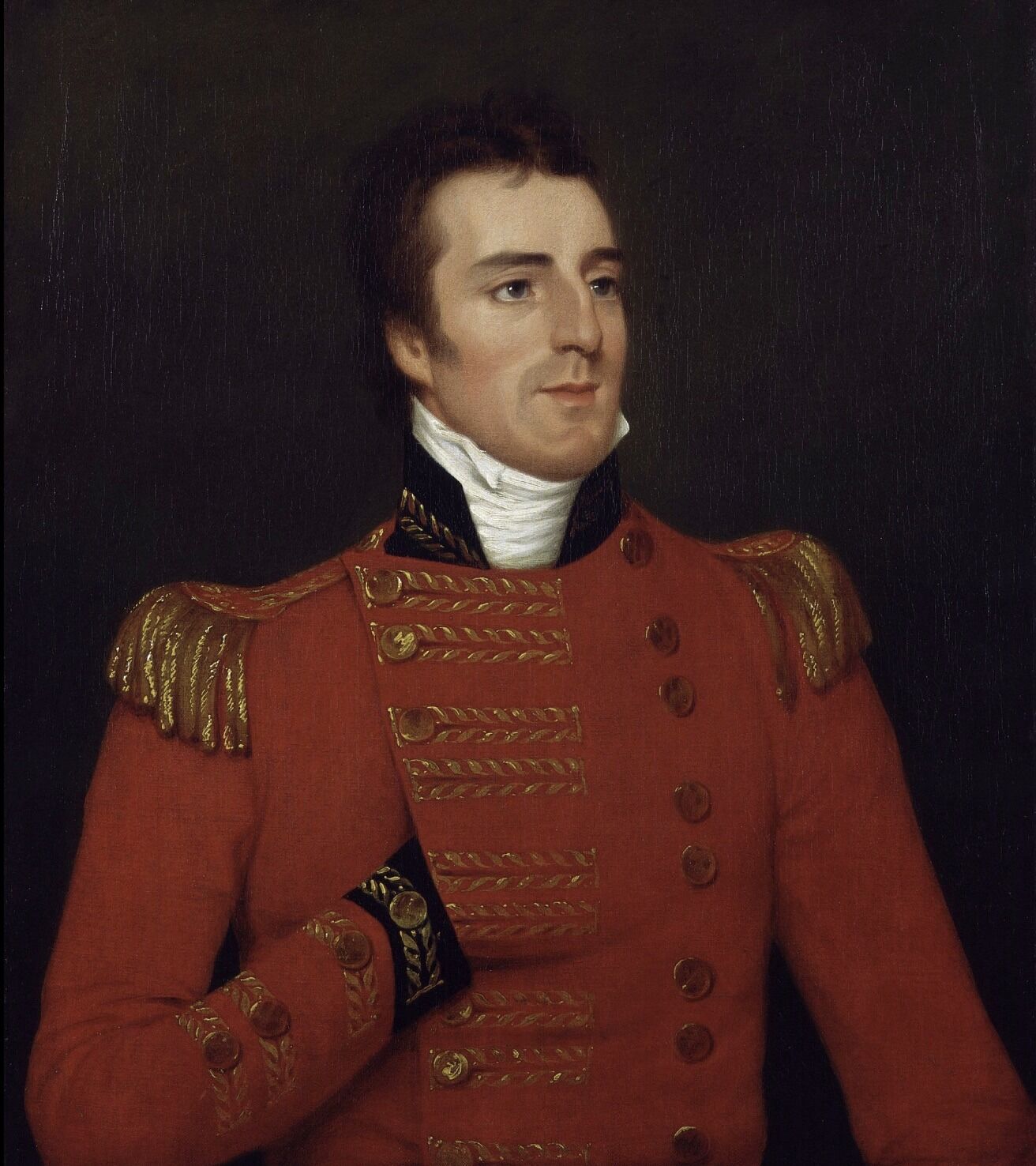 The 1815 battle of Waterloo, was in his words " a close run thing", but a timely assist from Prussian Field Marshall Blucher ensured Napoleon's defeat and made Britain the dominant power in Europe for the next hundred years. I worked on the original trailer for Serge Bondarchuck's WATERLOO in 1970. Here is a fan made trailer, in which Rod Steiger plays Napoleon with scenery gnashing relish, while Christopher Plummer smartly low-keys Wellington.
In 2009 I viewed the battlefield of Waterloo from Lion Mound, the most impressive of the Waterloo monuments. The topography surveyed had changed little in over 200 years.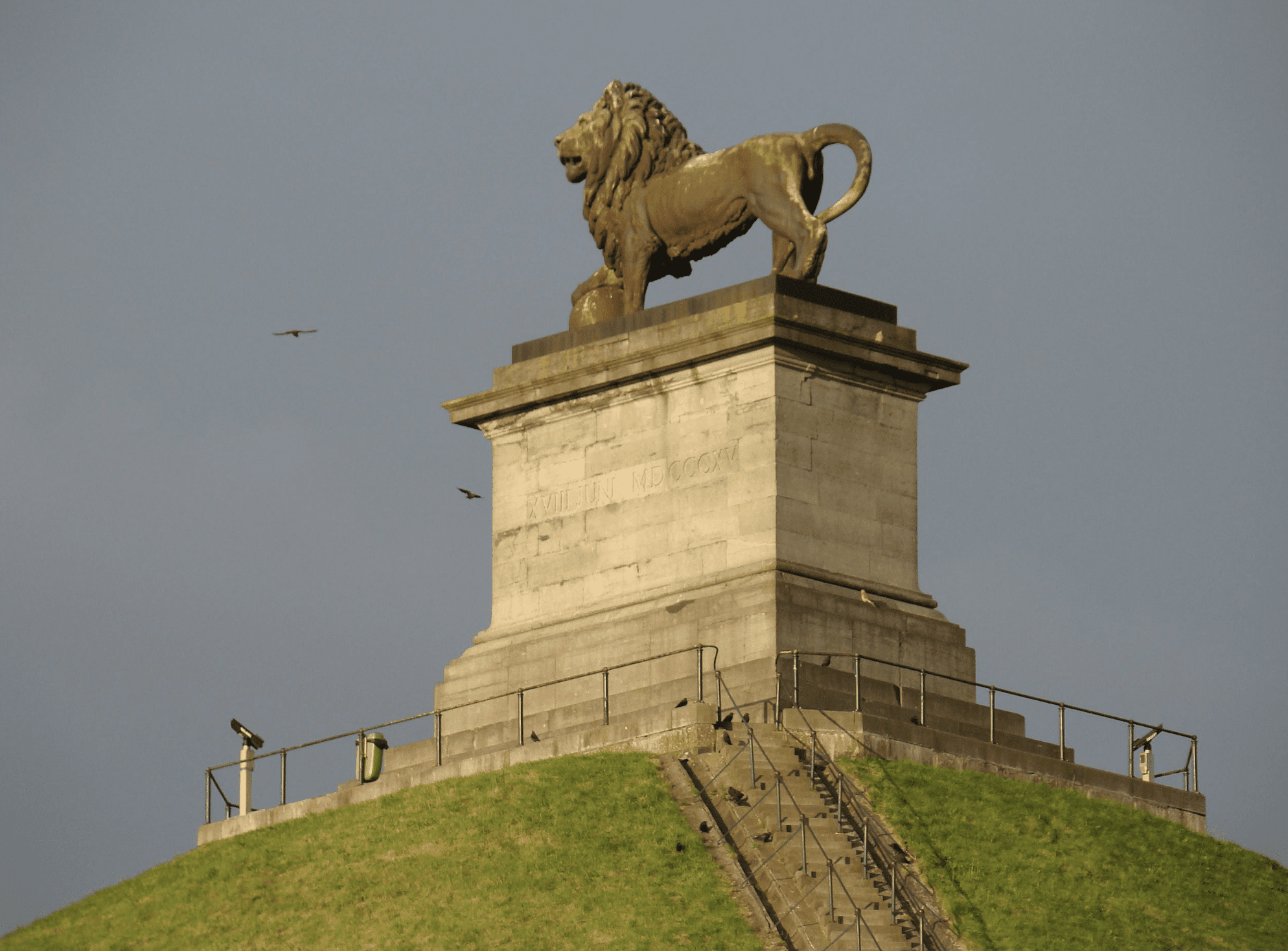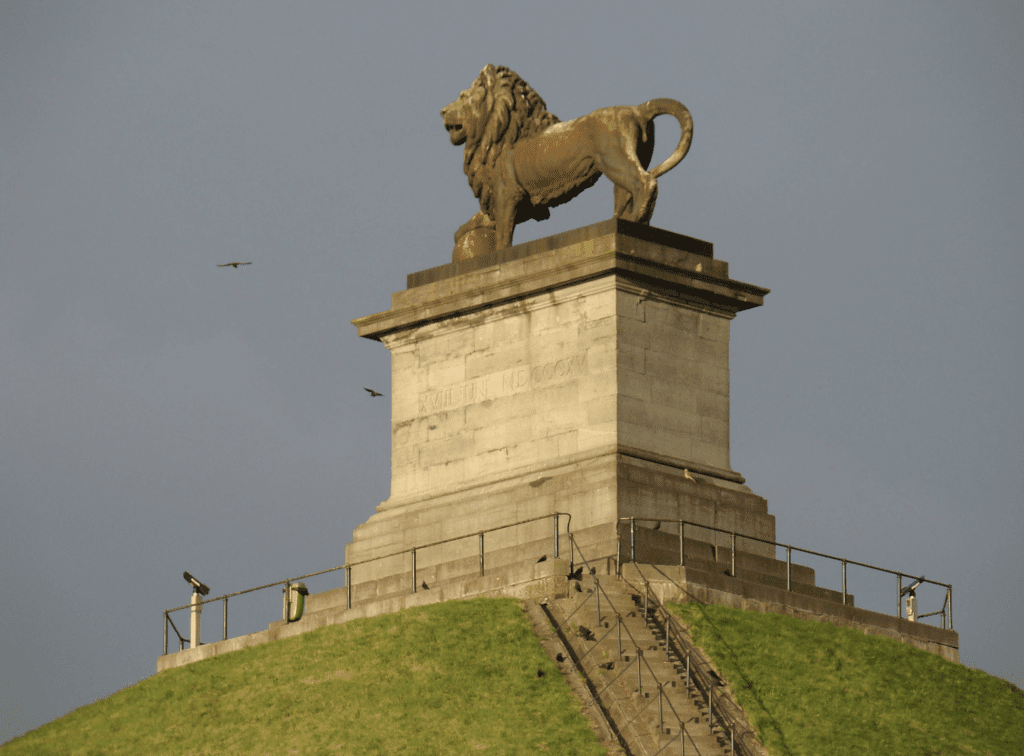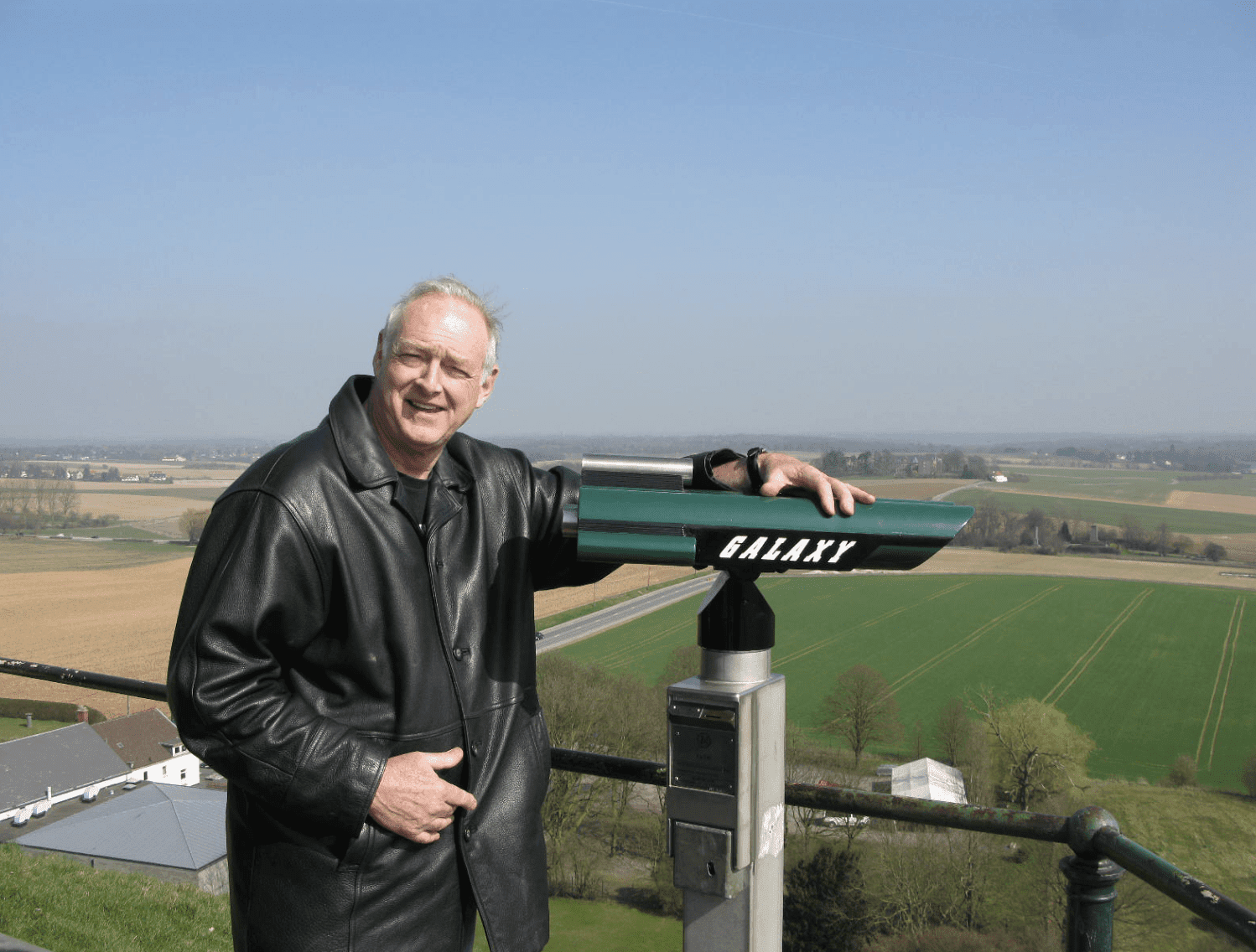 After the battle, Wellesley was created the first Duke of Wellington for his services to the nation. As commander in chief, and one fluent in French during the occupation of France, he opposed a punitive peace, organized loans to rescue French finances, and recommended the withdrawal of occupying troops after three years. In this engraving, Wellington (far left) is seen alongside Metternich, Talleyrand and other celebrated European diplomats at the Congress of Vienna, 1815.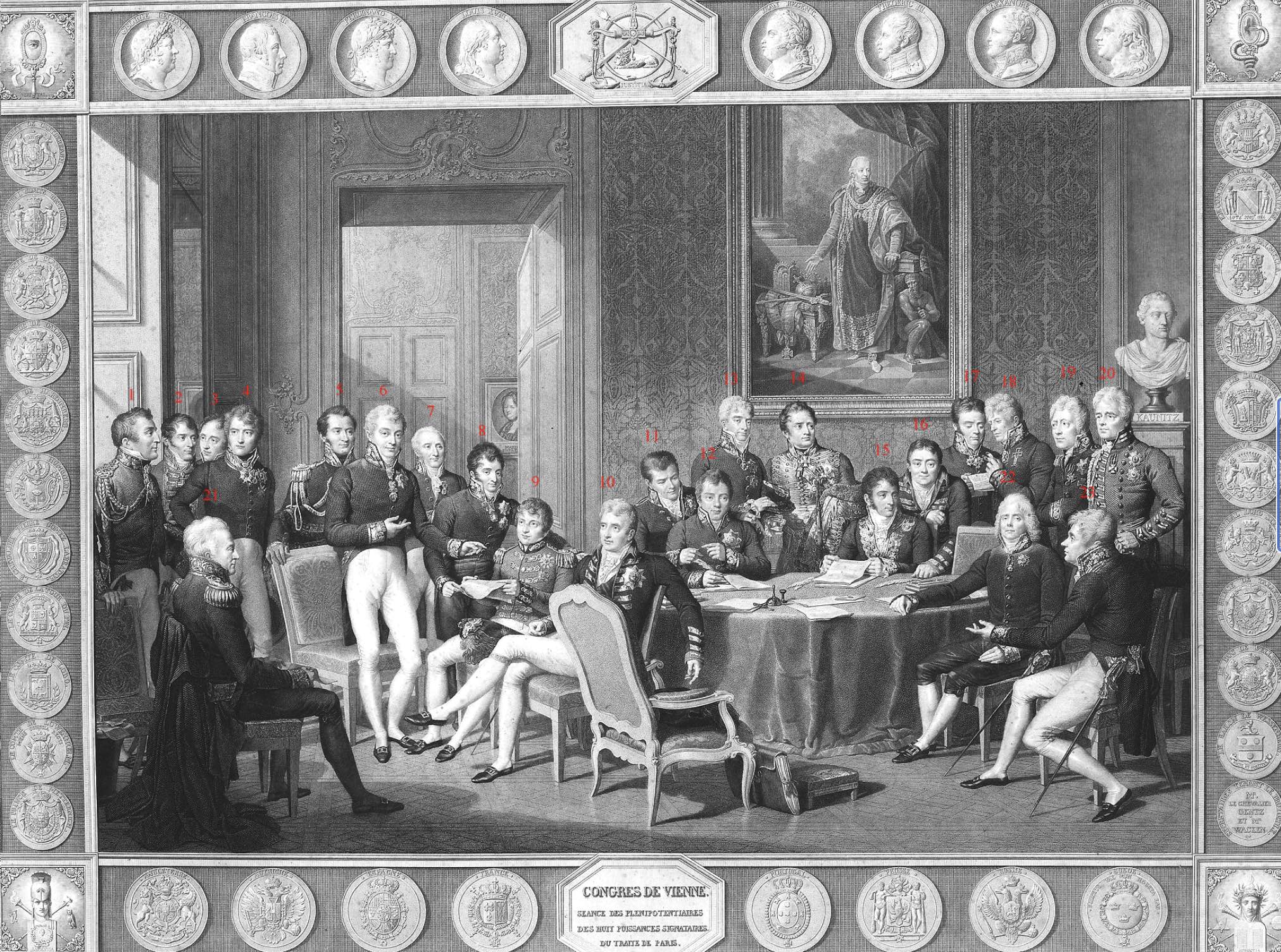 Between 1828 – 1830, Viscount Wellington was Prime Minister of Great Britain. His political career was hampered by the extreme factionalism rife in Parliament and The Palace. Wellington was plain spoken with a gift for repartee. ""Publish and be damned!" he responded to an ex-mistress threatening blackmail. He even fought a duel with an abusive ultra-Tory, the earl of Winchilsea, though both men deliberately fired to miss. He opposed political reform, because what he saw after reform – "on the other side of the hill " – was revolution: one that could give rise to another populist dictator like Napoleon. His premiership was divisive. There were two assassination attempts. The windows of his house were twice smashed by radical mobs, It is said that the iron shutters he installed re-enforced his image as The Iron Duke. To deconstruct this satirical cartoon: Wellington is casting a shadow across The Radiance emanating from The King, the titular head of the Protestant Church of England, because he allowed the passage of the much needed Roman Catholic Relief Act. Interesting to compare with today's political memes.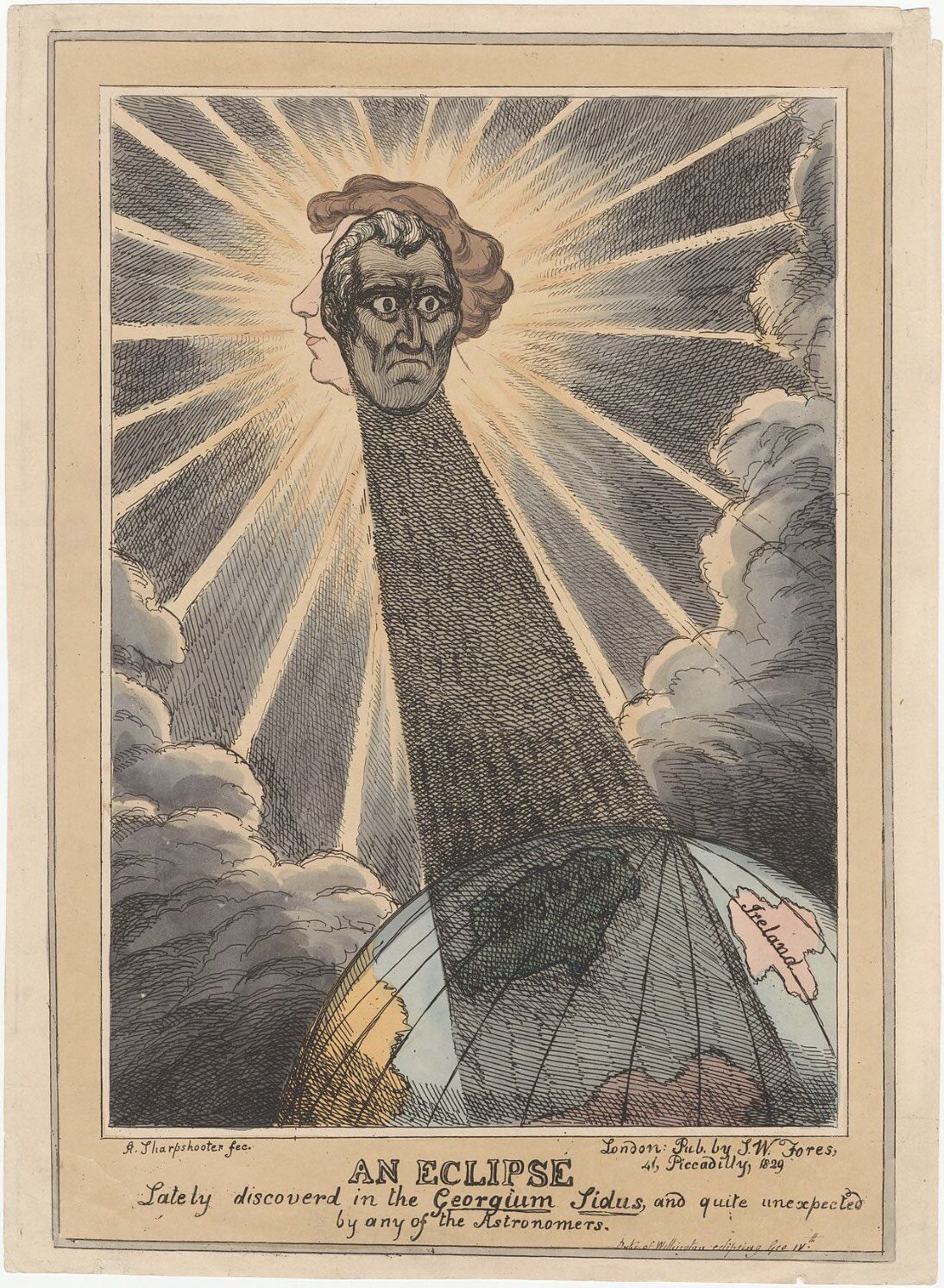 Historians have come to view Wellington more kindly, and as a shrewder statesman than his contemporaries. Wellington's military, political and personal life, is rich and complex. Film and television portrayals of the Iron Duke so far have been one dimensional. He deserves a granular dramatization at the top BBC/HBO level. I tend to see all of History as screen drama just waiting to be filmed. But that's just me. But here's a thought: Wellington's fond relationship with his celebrated charger "Copenhagen" could provide a thread of Spielbergian sentimentality, as well as a linking device for an episodic narrative. A Napoleonic era WAR HORSE perhaps, the trailer for which reflects the hard life of a cavalry horse. Great image making.
Standing 15 hands high, with a muscular physique on a small compact frame, Wellington's Copenhagen was an unusual horse, who was partial to eating while lying down.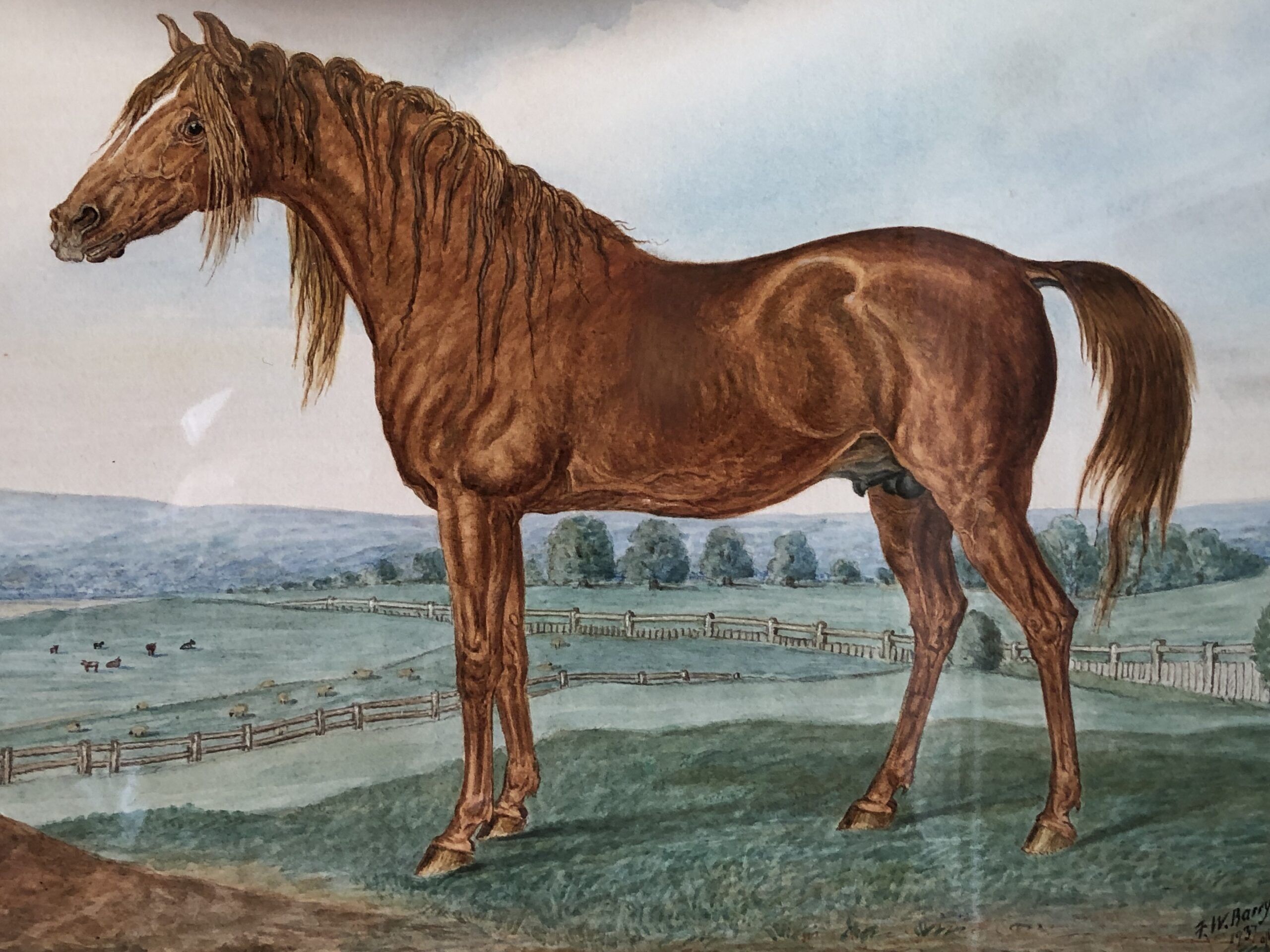 Wellington said of Copenhagen "There may have been many faster horses, no doubt many handsomer, but for bottom and endurance I never saw his fellow." As demonstrated when Wellington rode him for seventeen hours continuously during Waterloo.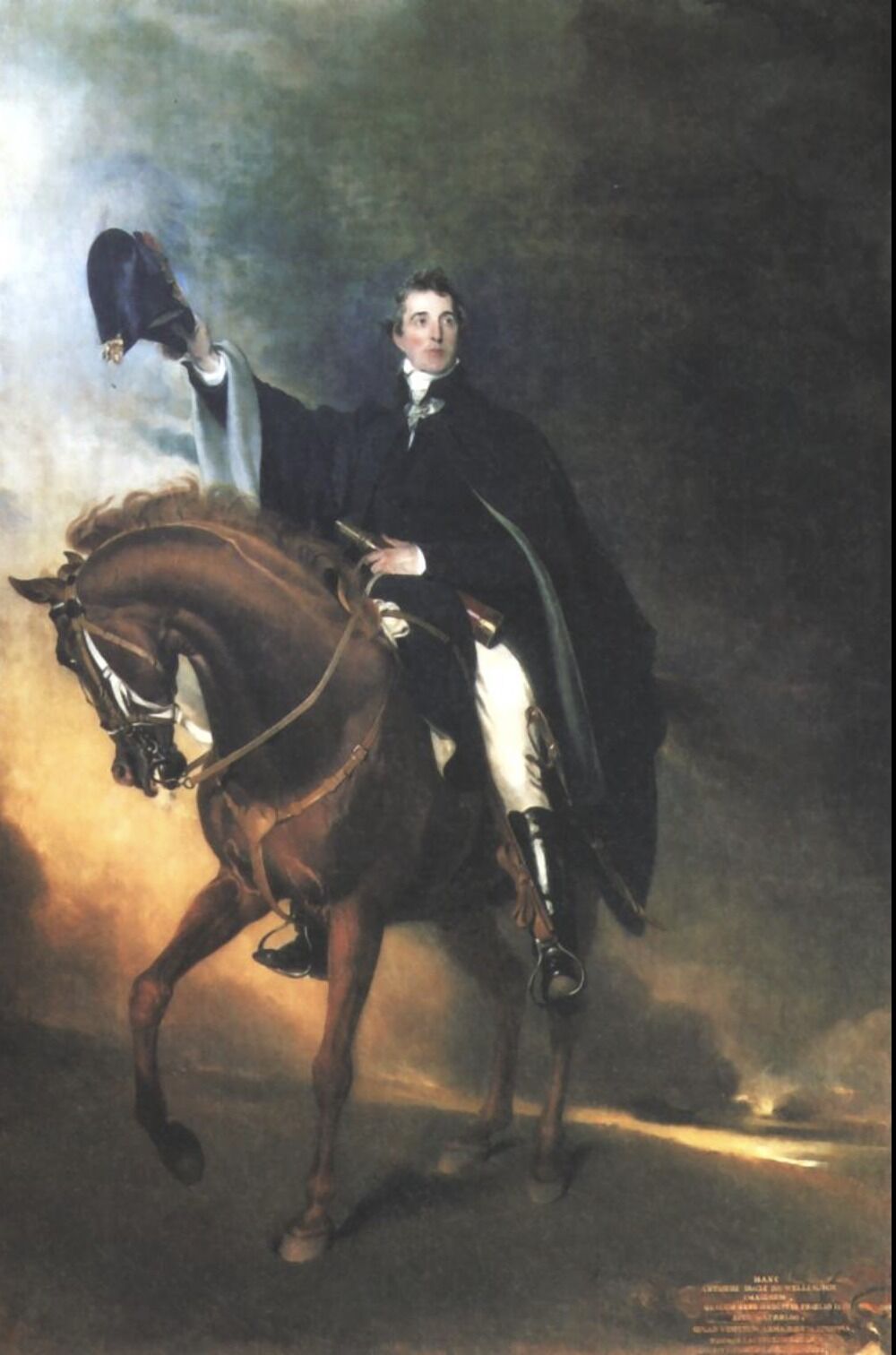 With the battle ended, Wellington dismounted. While walking away, he patted Copenhagen on the flank. The horse then kicked back towards the Duke's head. which the Duke, apparently, narrowly avoided. But the special bond between horse and rider remained unbroken. Copenhagen continued to be his primary horse throughout the occupation of France, and subsequent victory parades in England, before a long comfortable retirement on one of Wellington's estates. where he was reported to "like being noticed" and "kissed hands and ate his apples with all possible grace." Copenhagen is celebrated at Wellington with this remarkable sculpture.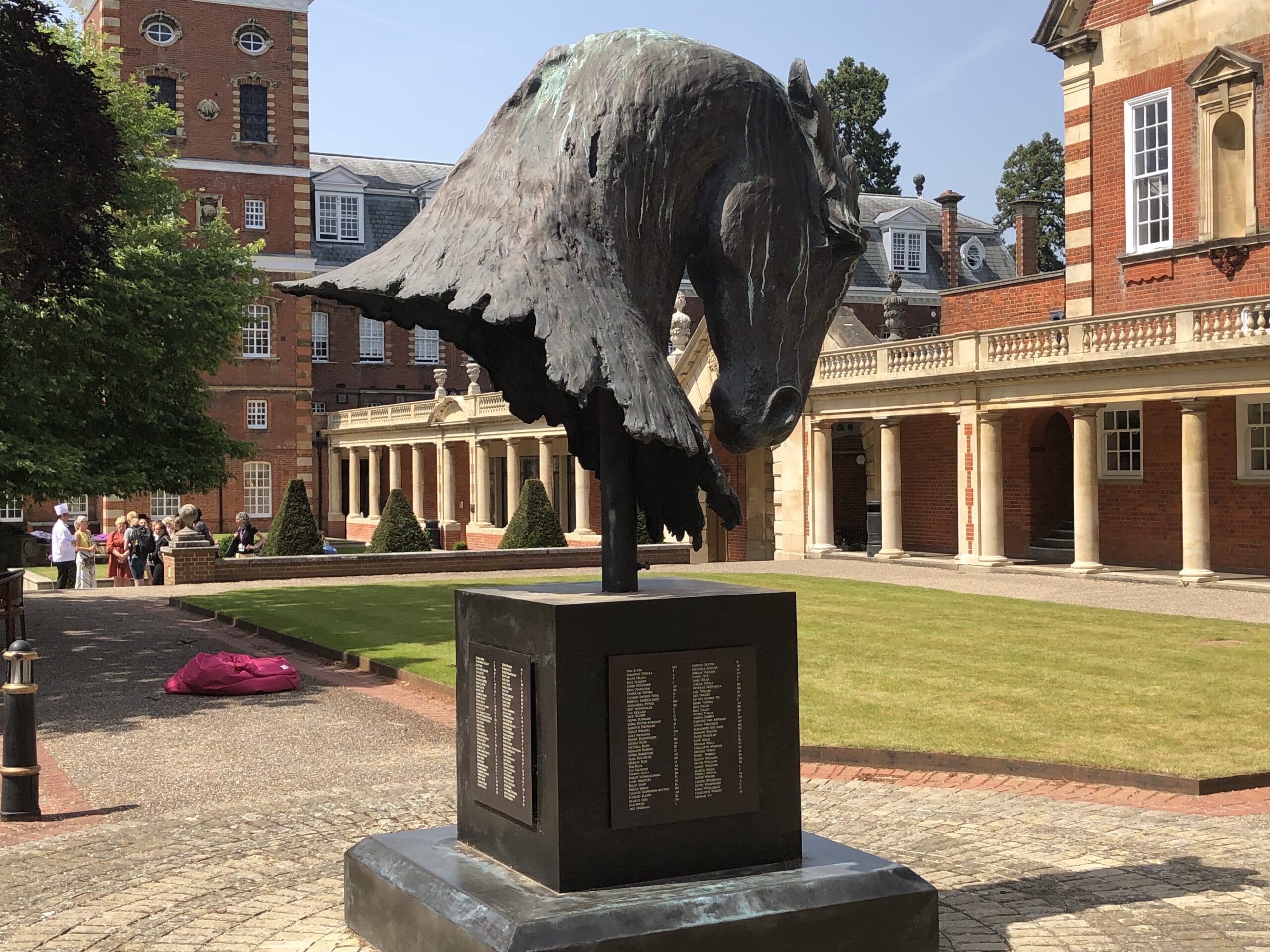 Across the Quad from Copenhagen is the Chapel, which in our time we all attended after breakfast every day, and twice on Sunday. No longer obligatory, religious instruction is now available to students of all faiths.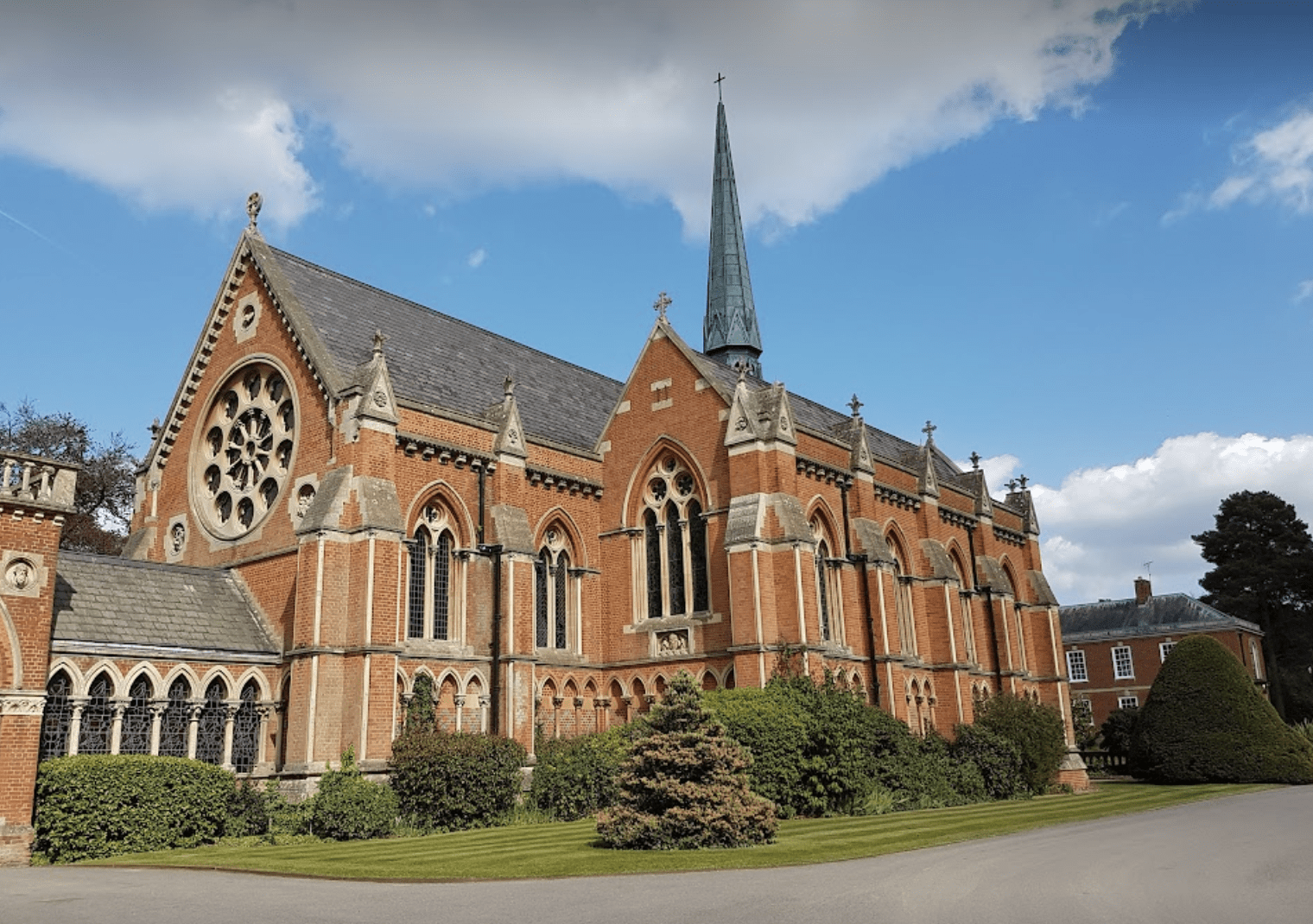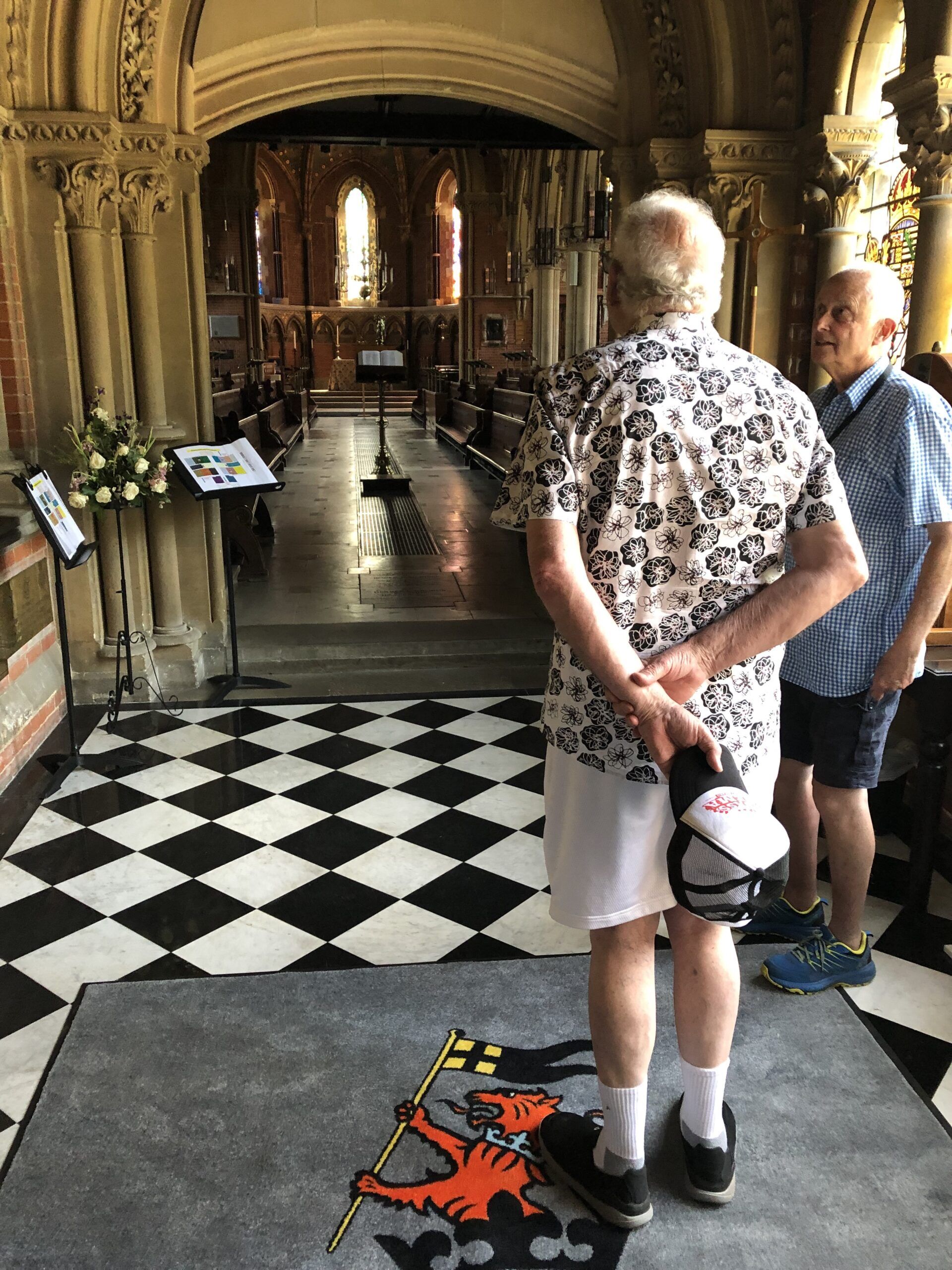 The magnificent Harrison organ dates from the 1920's. I recalled its sonorous accompaniment to our hymns.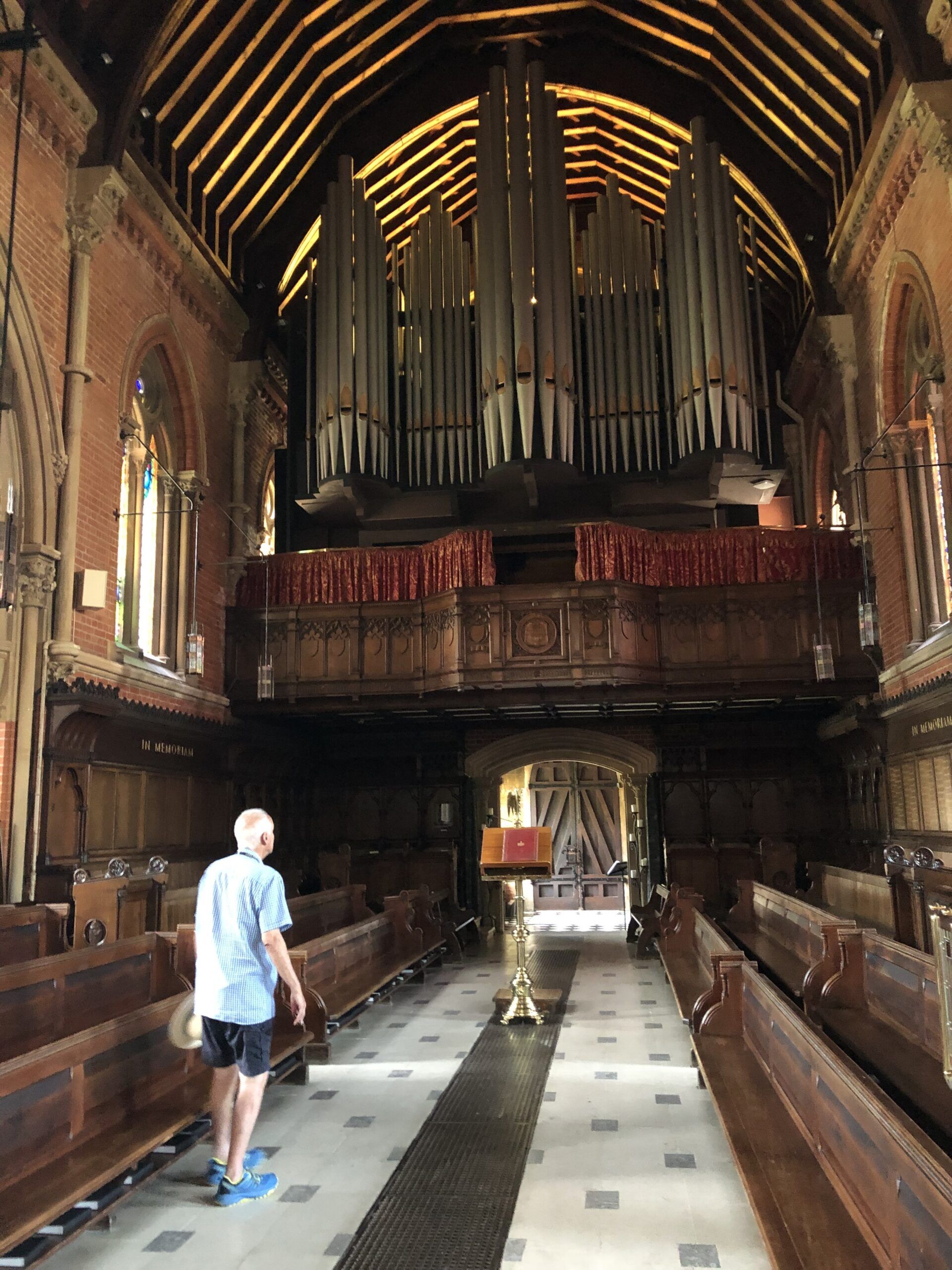 I could not resist declaiming a couple of verses of Ecclesiastes from the lectern.
Nearby is the Chinese Language center. The expansion of language learning is a major Wellington focus. Third Form pupils choose two from French, German, Mandarin, Russian and Spanish, all of which can be taken through to GCSE, A Level and IB Diploma.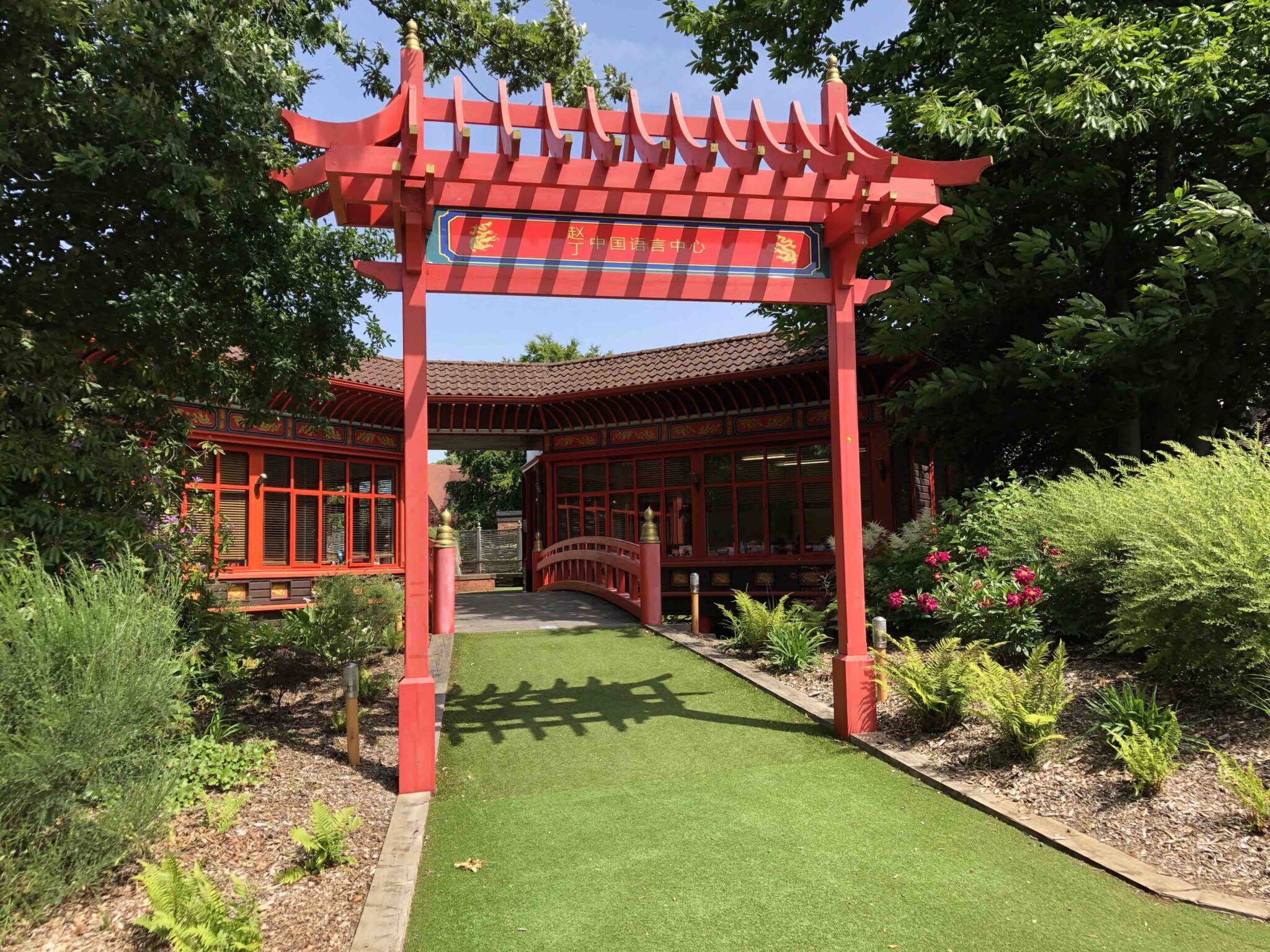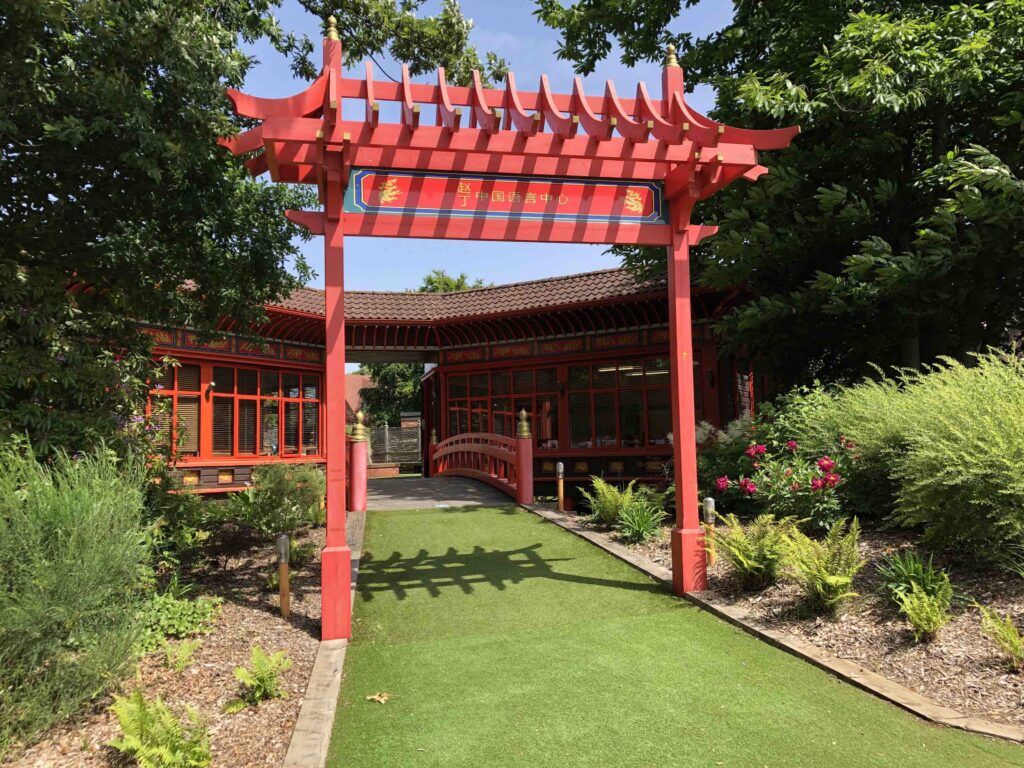 Wellington has tuned its curriculum to keep pace with modern industrial technology. In the Mechanical Engineering Department, there's a high end plasma cutter, for instance. With time and patience, you could build a racing car…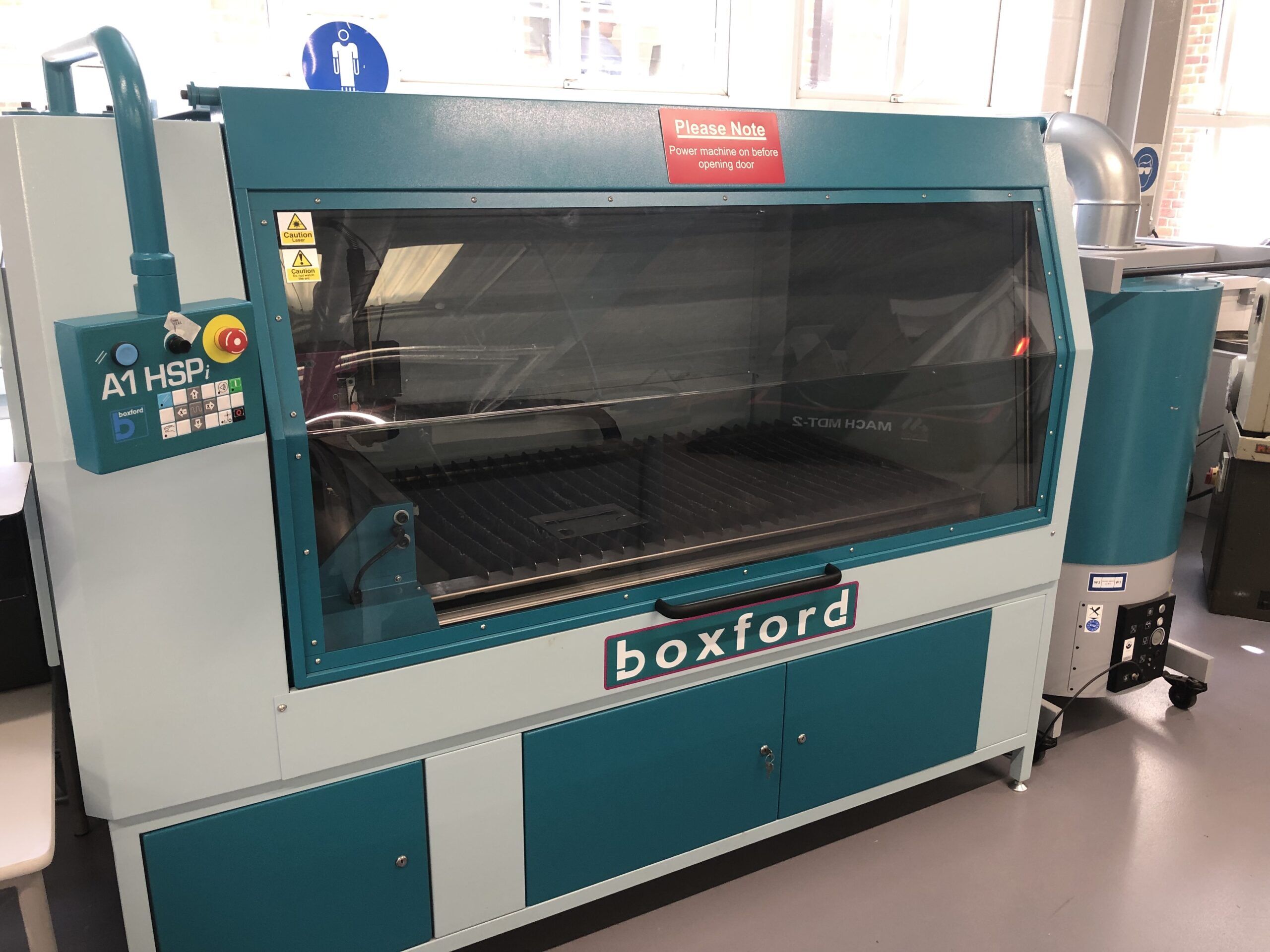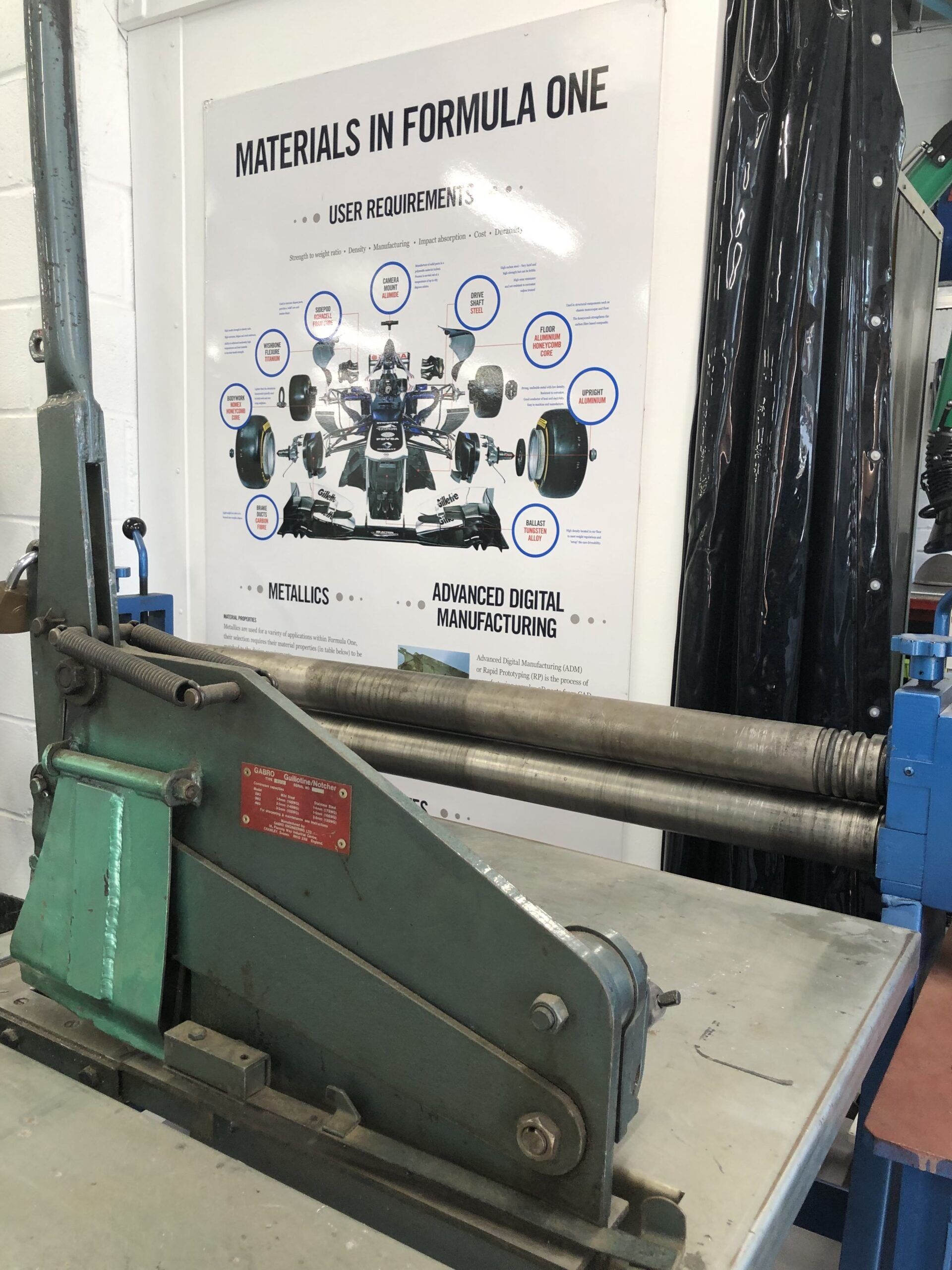 Art and fashion design, architecture, computer graphics, electronic programming are among a diverse range of studies available.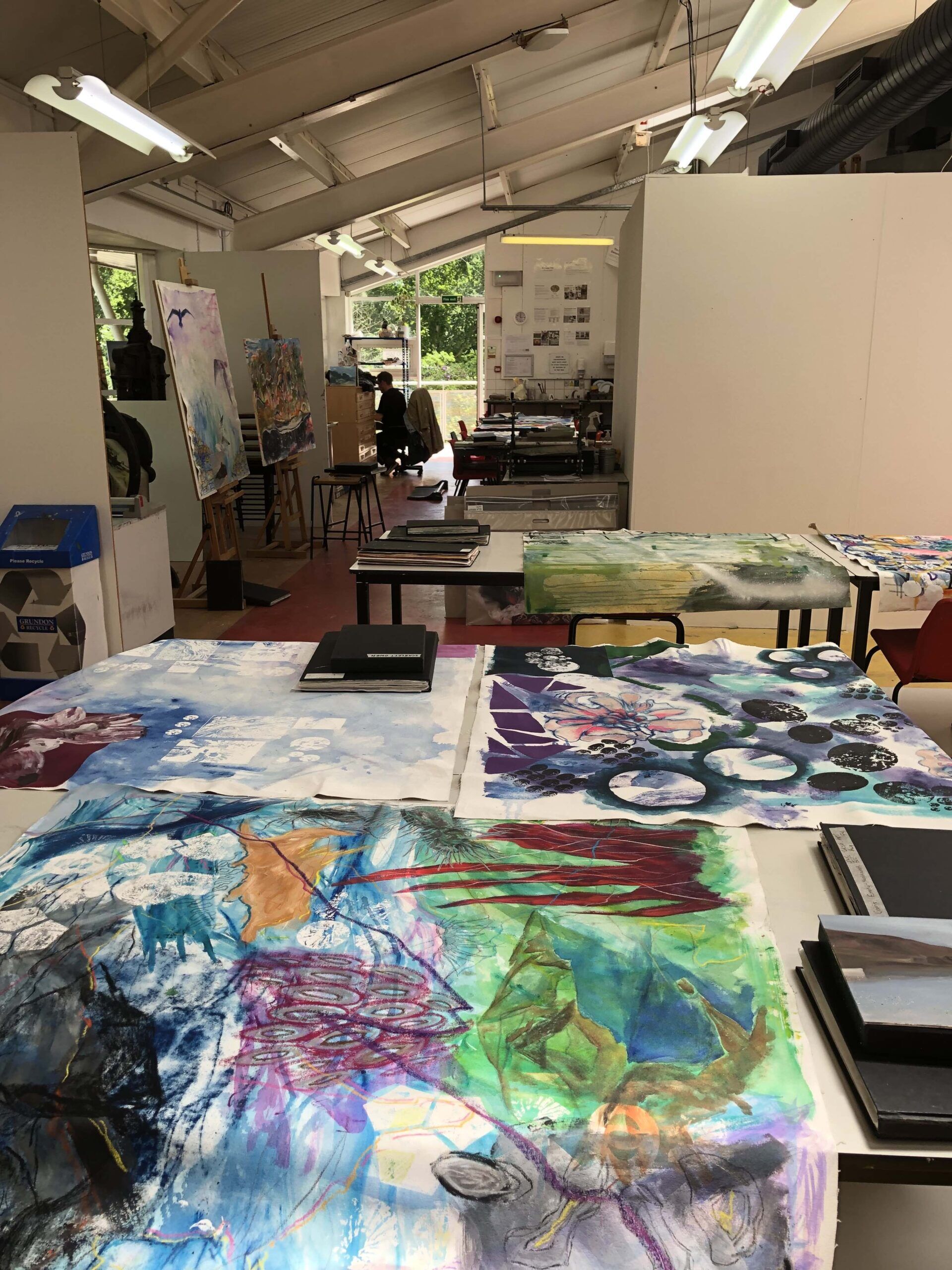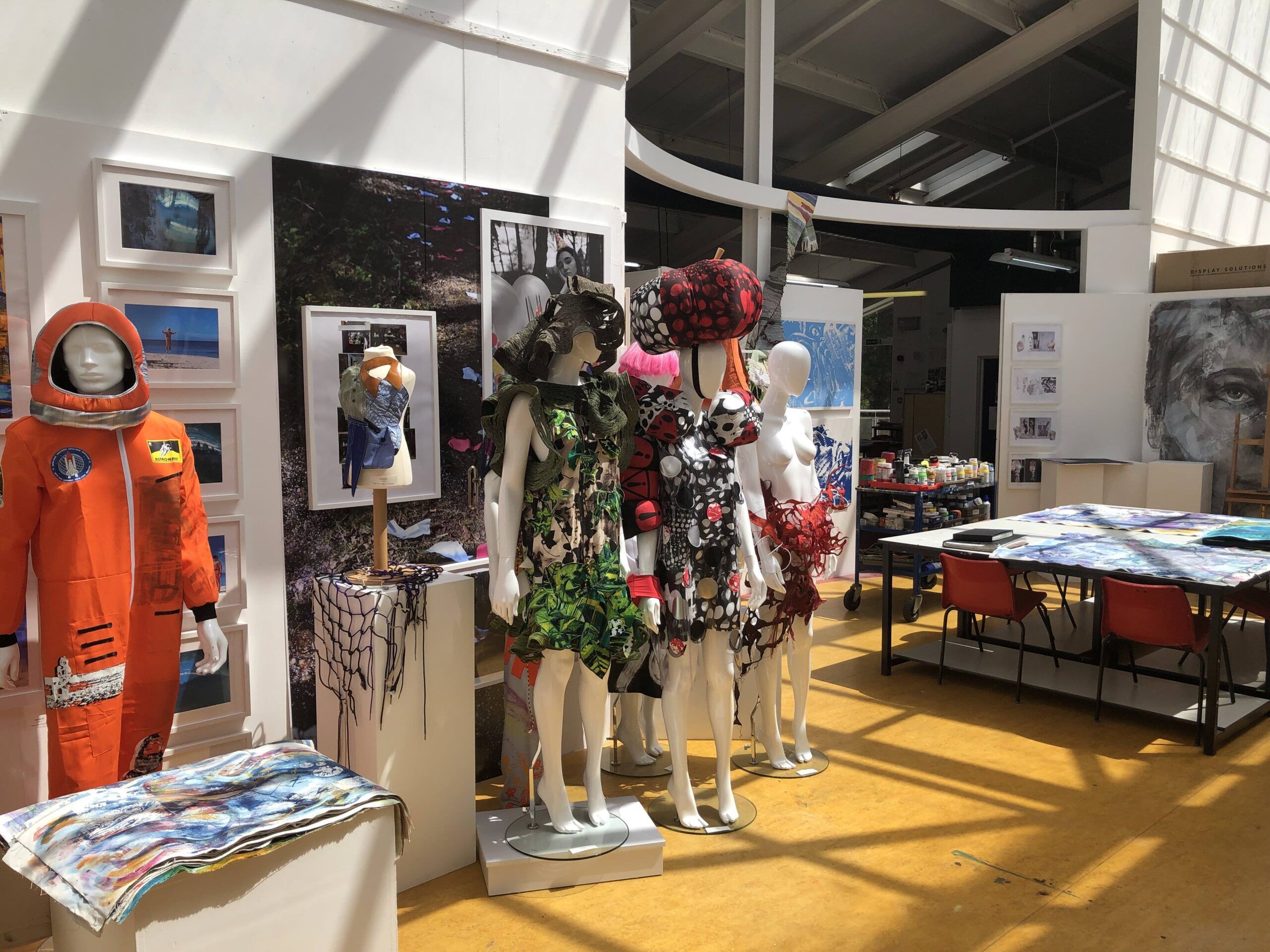 Drama and the performing arts have a new facility. In 2011, former Wellington College pupil, Sir Christopher Lee opened the fully equipped theatre named in his honor.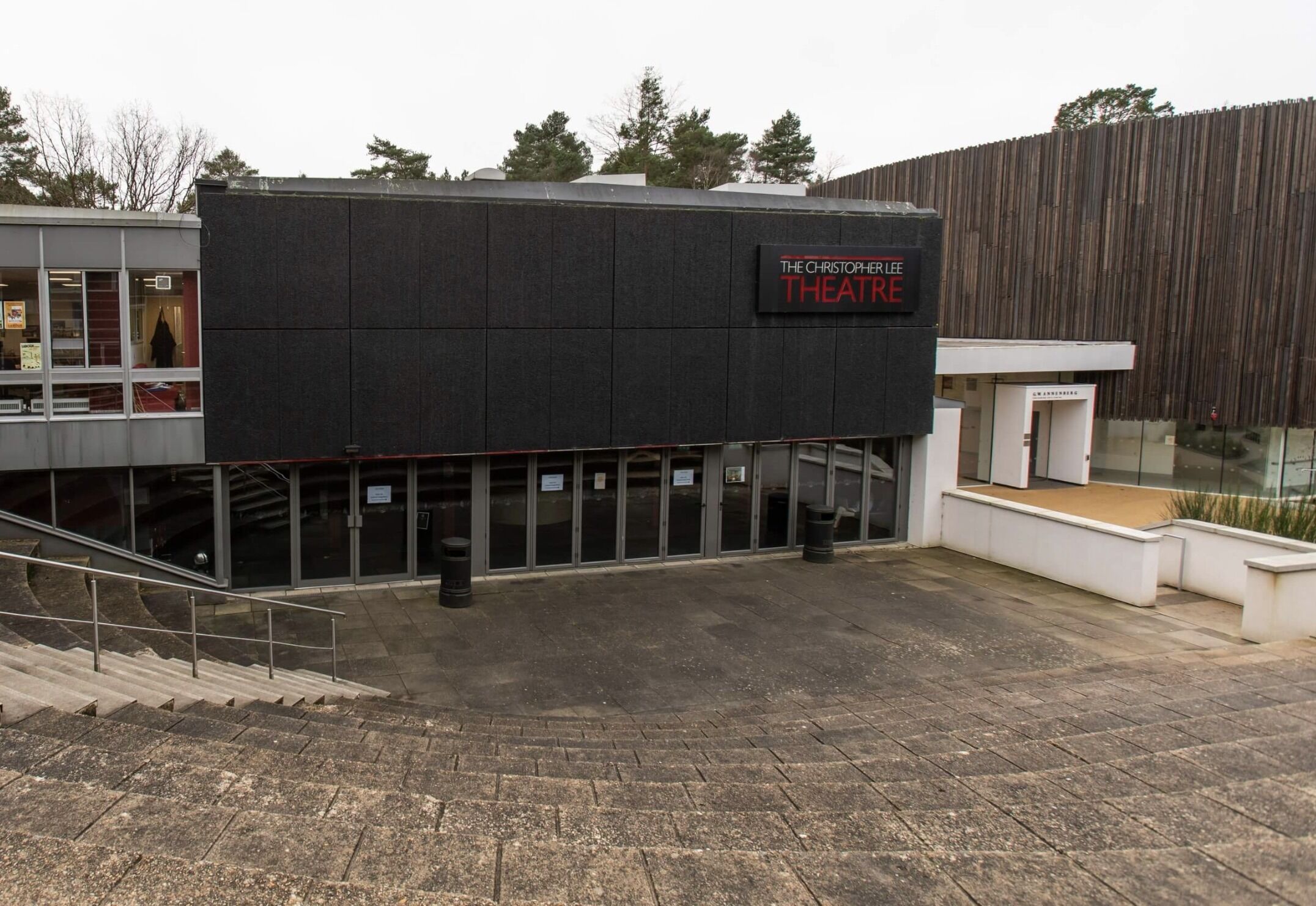 With auditorium capacity around 346, it's as well equipped as any West End London theater.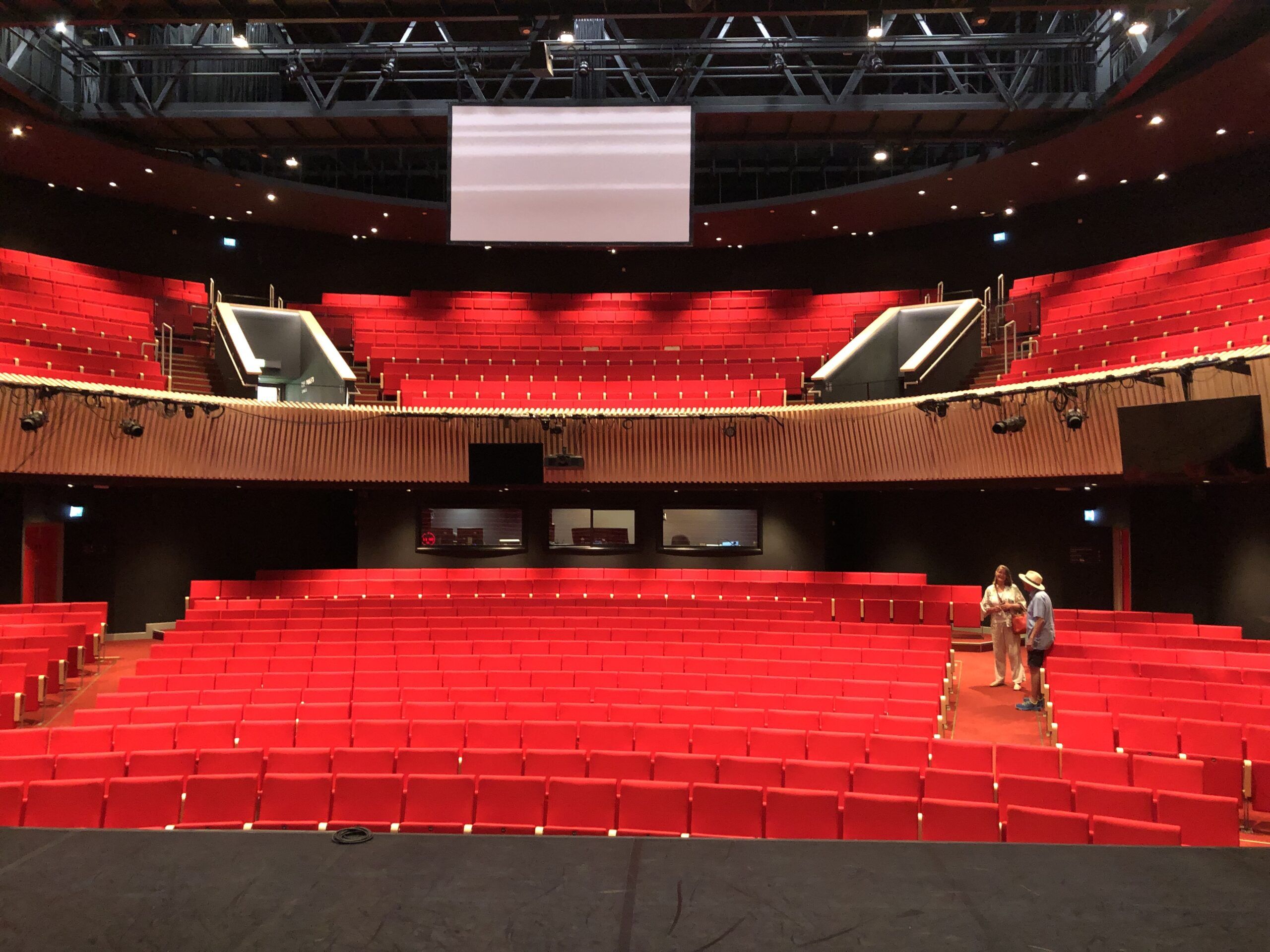 The main dining hall offered much a better lunch than I remember.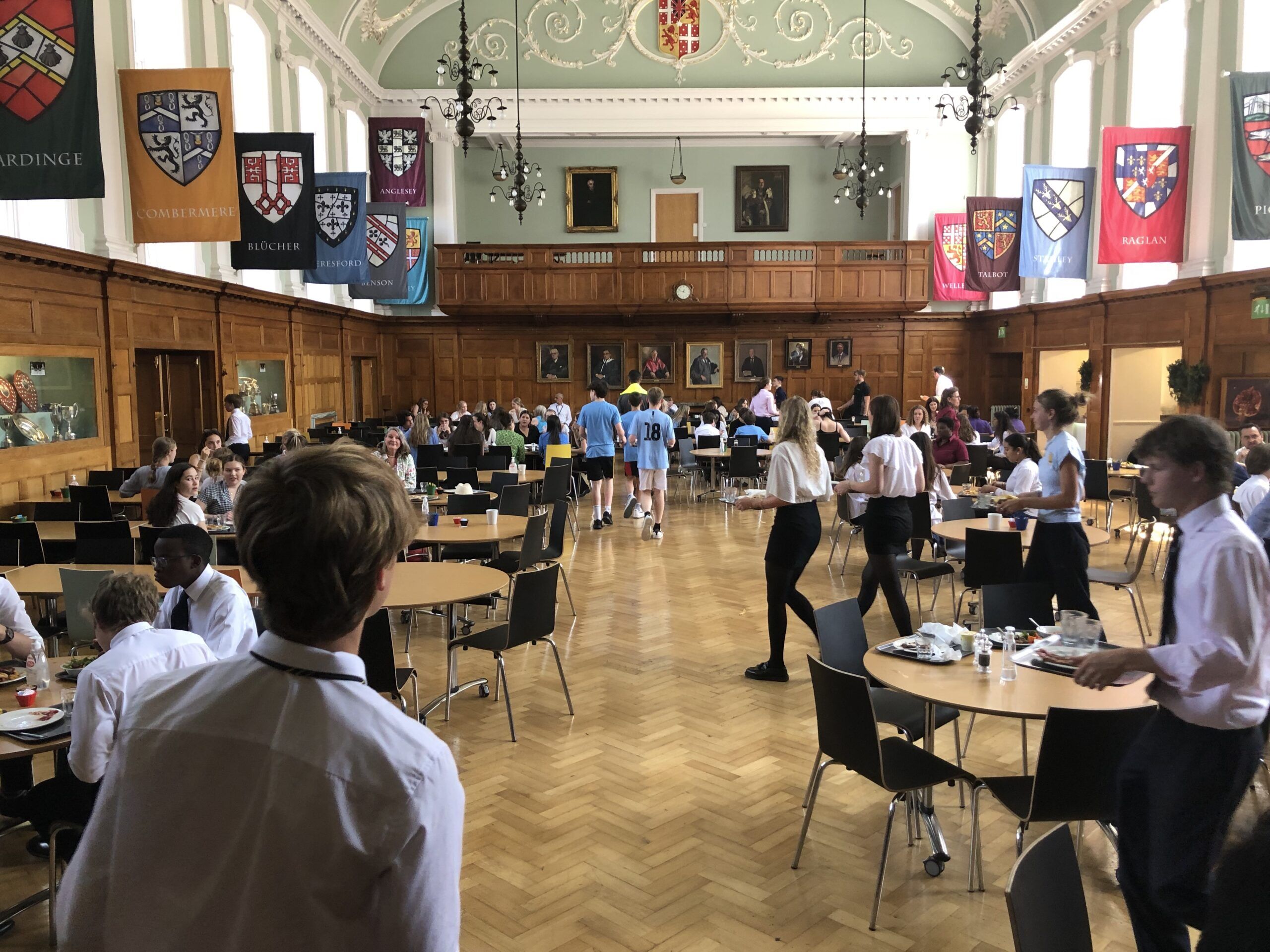 The vibe among the young people we met, despite the pressure of end of term exams, seemed relaxed and happy. On the far wall, among portraits of previous Masters (headmasters), is Sir Anthony Seldon, who in 2006, introduced classes on happiness and well being.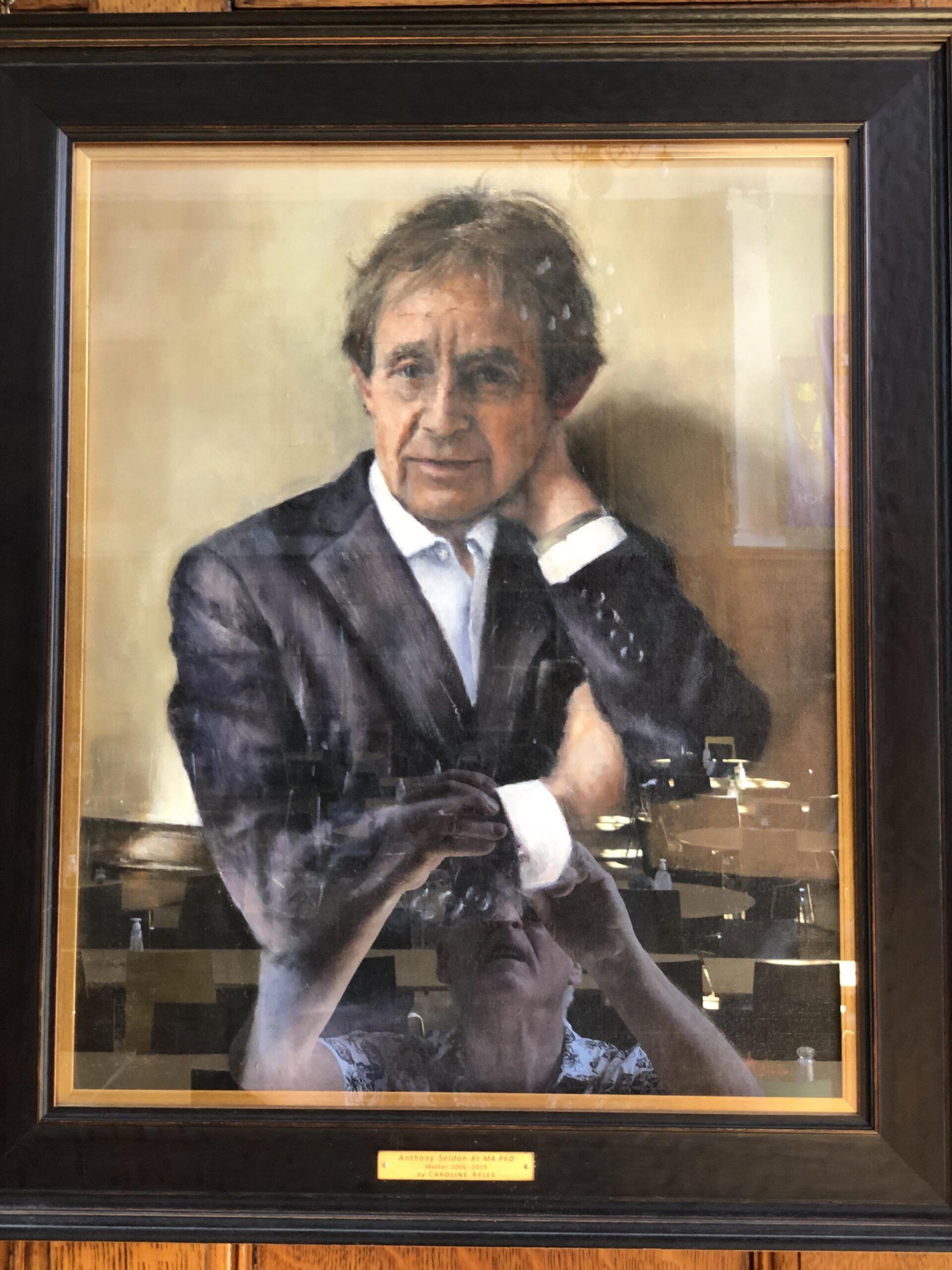 Seldon's focus on internationalism has resulted in Wellington establishing six sister schools in China and Thailand. He advocated for a holistic personalized approach to education rather than what he called "factory schools". Seldon's ten year tenure as Master is considered to have been transformative to the school's culture.
The hanging flags display the crest of each of the school's houses, which were named after Wellington's generals. I was assigned to the house celebrating General Murray. All Wellington's Generals went on to distinguished careers.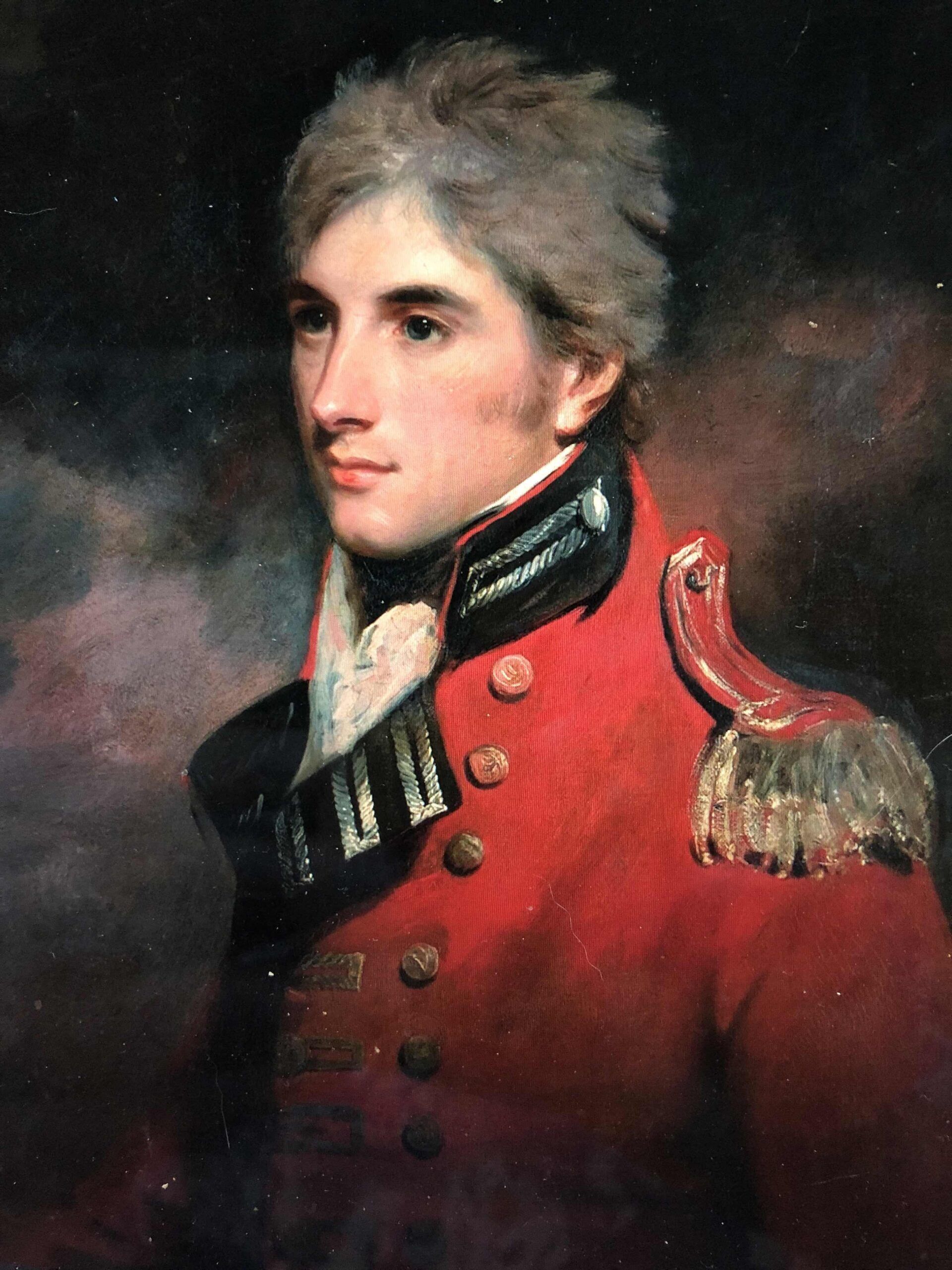 Sir George Murray was Wellington's Quartermaster General during much of the Peninsular campaign. He was present at nine battles. Murray became President of the Royal Geographical Society. The Murray River and Mount Murray in eastern Australia, were named after him.
Pride in military history resonated with the sons of Britain's World War Two generation. My father survived being shot down in France, and dug tunnels in Stalag Luft 3 for the Great Escape. 76 of the intended 250 POWs got out. My father was close to the exit before the escape was discovered. A Wellingtonian, Squadron Leader Roger Bushell, masterminded this extraordinary mass breakout. He was one of 50 escapees shot by shot the SS.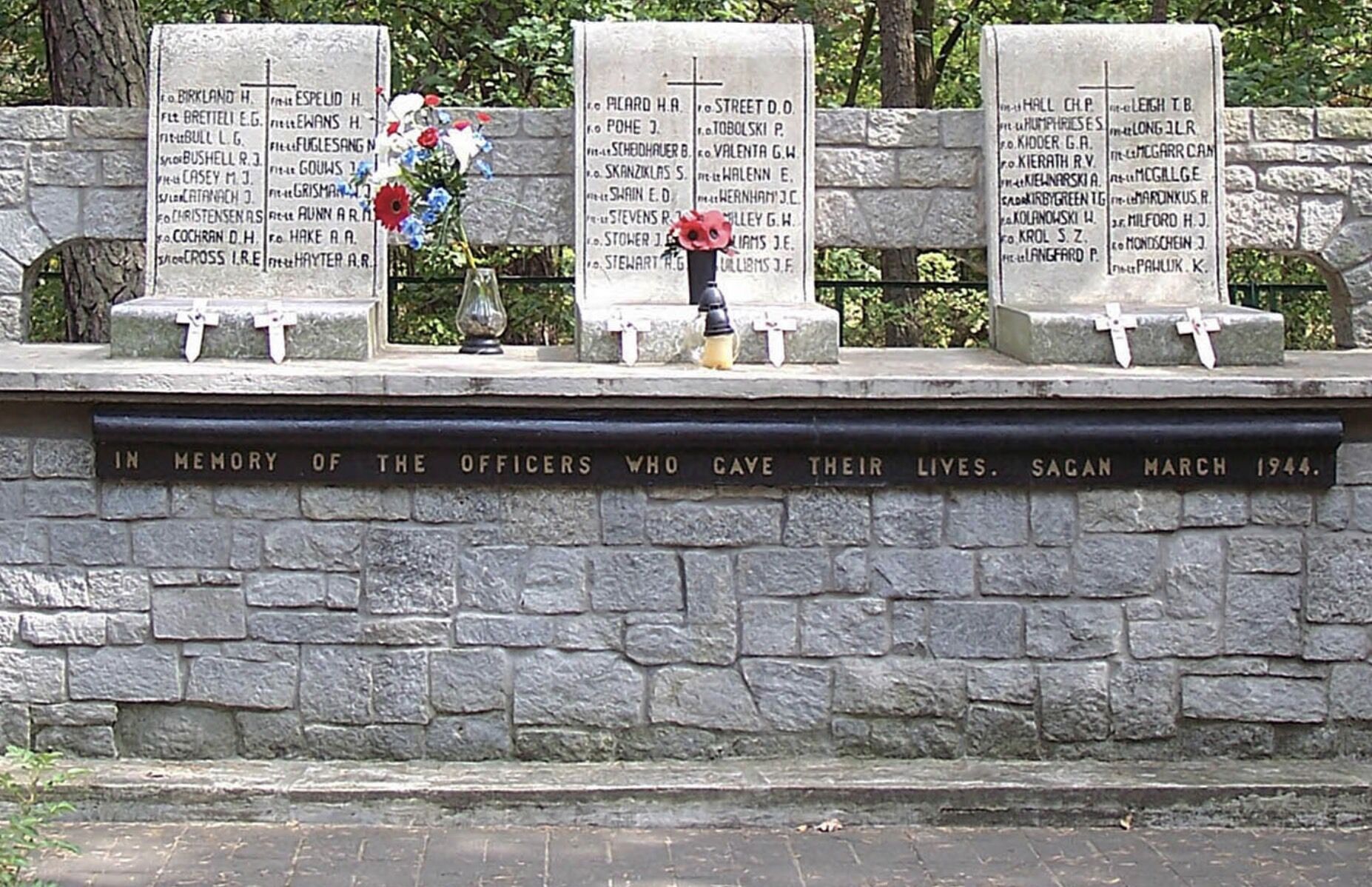 Our fathers' war was culturally dominant as we grew up. Books, movies, documentaries, comics provided a two decade long group therapy session for the nation, and it shaped our world view. . Naturally I joined the school's Combined Cadet Force. Here, IF…'s Malcolm McDowell, in his star making debut, uses the same 1912 Lee Enfield bolt action .303 rifle with which we cadets trained for war in the nuclear age.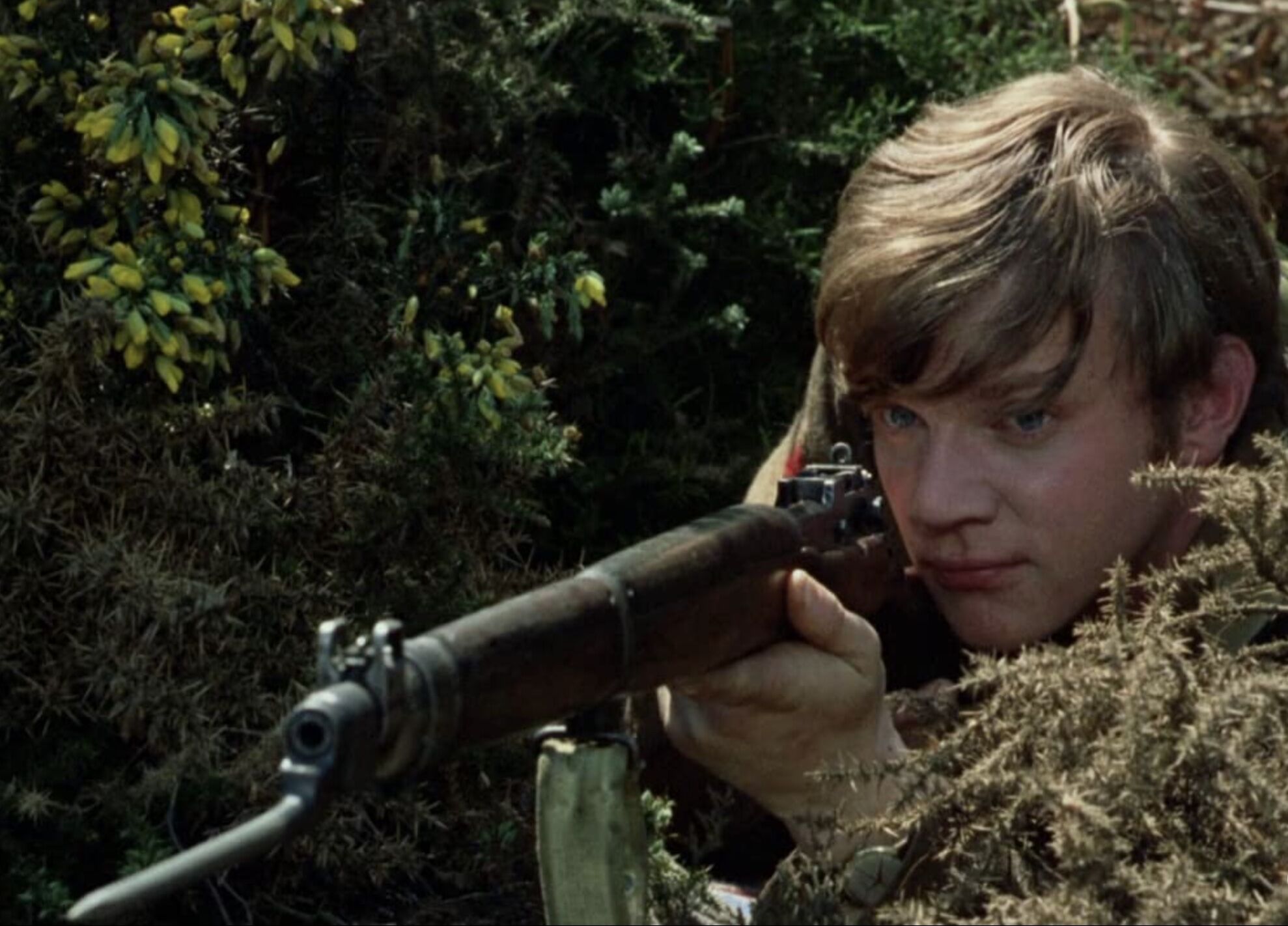 Promotion in the CCF beyond corporal was hampered by my tendency to see far too much humor in the physical practice of military activities, With my 8mm camera I shot the Drill Cadre performing flamboyant Turkish arms drill. Clearly I was destined to be a future Monty Python fan. But Wellington encouraged a student's declared passion, in my case movies, and gave me a dozen rolls of Kodachrome to make a year long record of the school's activities, which I did with both affection and irreverence. I got to stage a brief battle scene with a dozen fellow cadets storming foxholes, It was a rush. Smoke. Blank firing. Thunder flashes. (The 8mm. film has since been lost.) The CCF left its mark. Initiative. Teamwork. Logistics. The experience showed me the effectiveness of intercutting wide angles with images that compressed defenders with attackers. A fan made trailer for my Vietnam film THE SIEGE OF FIREBASE GLORIA. shows influences (amongst others) of 1964's ZULU, and my fondness for blowing things up.
The Murray was my home for five years in a similar block to this, with 30 other boys, living in a corridor lined with cubicles on each side, in which we slept and studied after classes and sports. I managed 4 middling 'A' levels, and 7 'O' levels.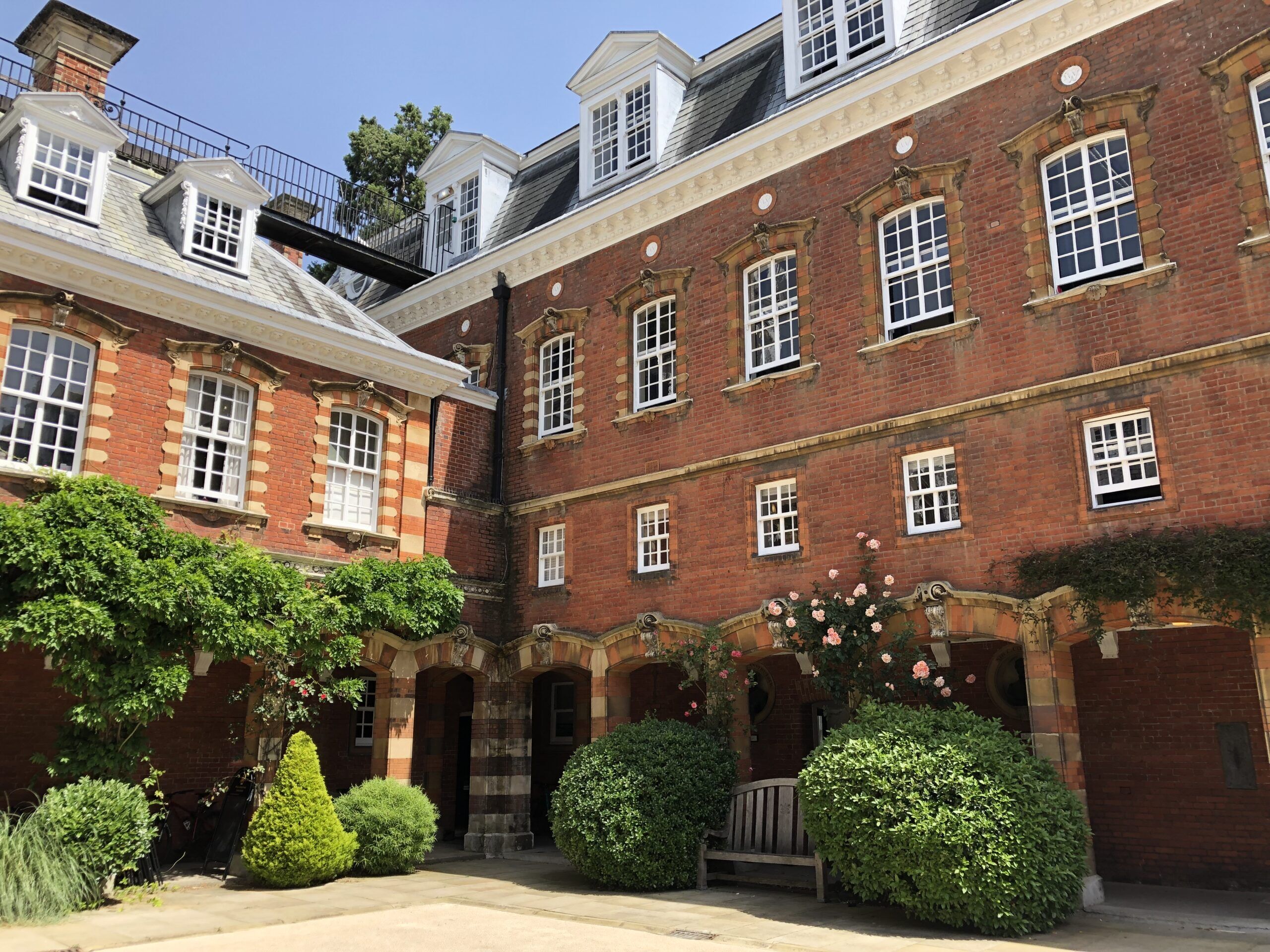 With seniority, we moved up the long corridor to the rooms closest to the balcony. I visited the Murray, trying to see where I had carved my initials on the sandstone wall outside its balcony.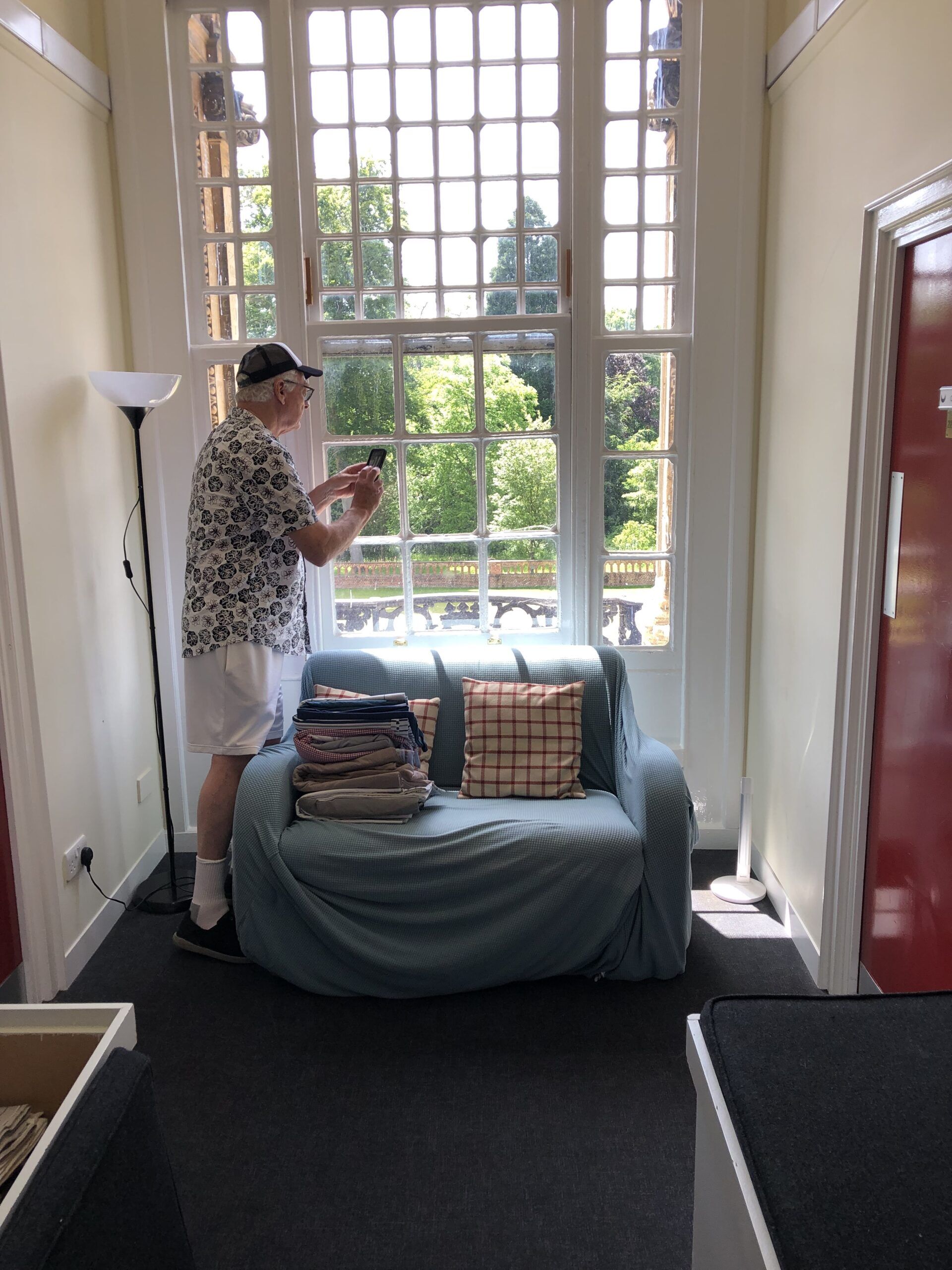 Like these students, I sat for exams here, known as Old Hall, now renamed Waterloo Hall. It was also used for concerts. World renowned classical guitarist Julian Bream performed for us one year. I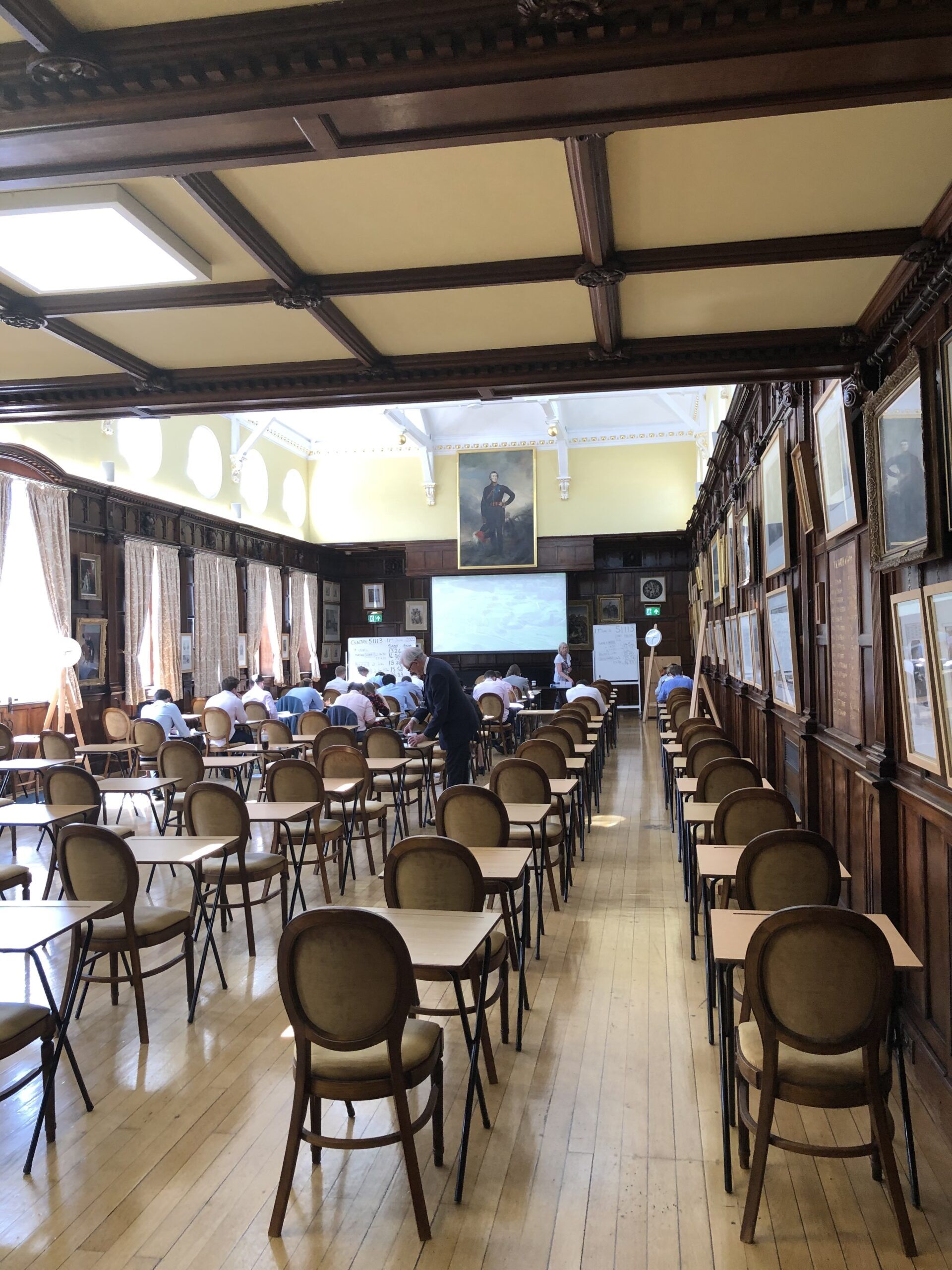 Old Hall was also the venue where friends and I performed a comedy revue on my final night at Wellington. "Carmen Heroidum" – the songs of heroes – mixed pop culture satire, iconoclastic jabs at school traditions. and the kind of absurdist humor that was brewing in the minds of public schoolboys across Britain in 1964 that would see public expression five years later by the public school educated Monty Python team.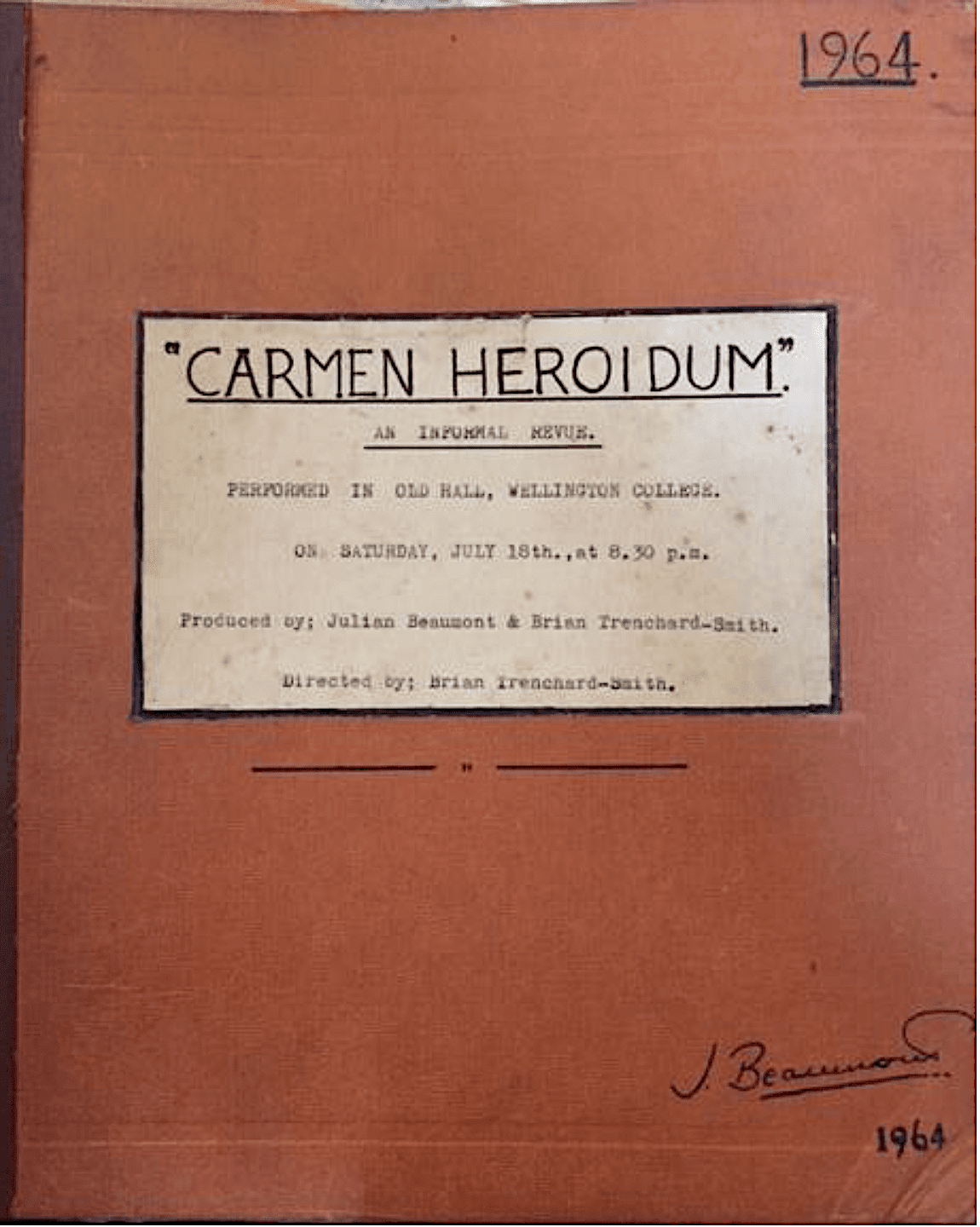 The flyer is a little arch. But Bond movies were prime zeitgeist among teenagers, with the GOLDFINGER premiere eagerly awaited in two months.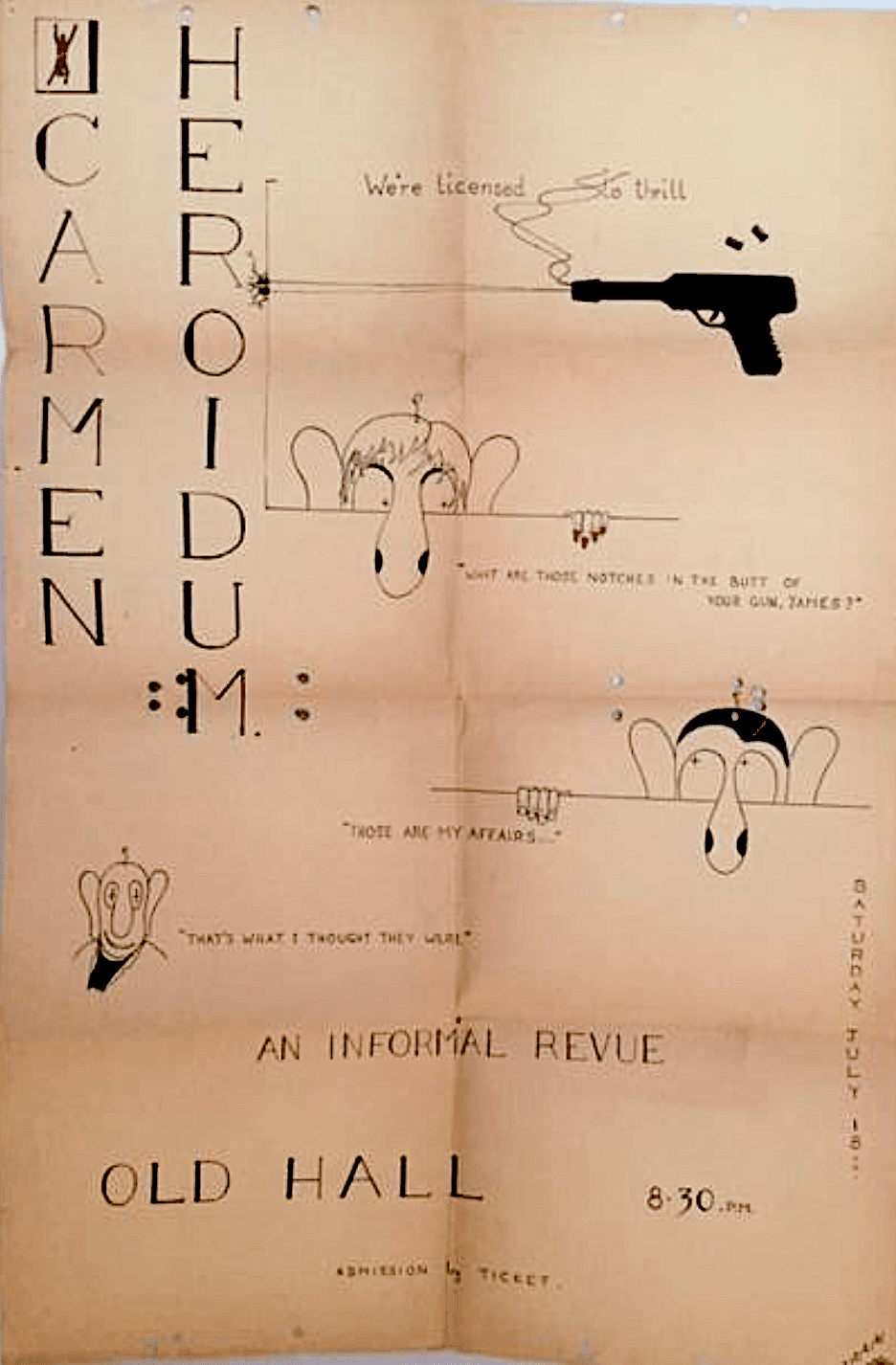 At the dress rehearsal, the master vetting the production felt one sketch and several jokes were too irreverent and must be dropped, an instruction we ignored to great response.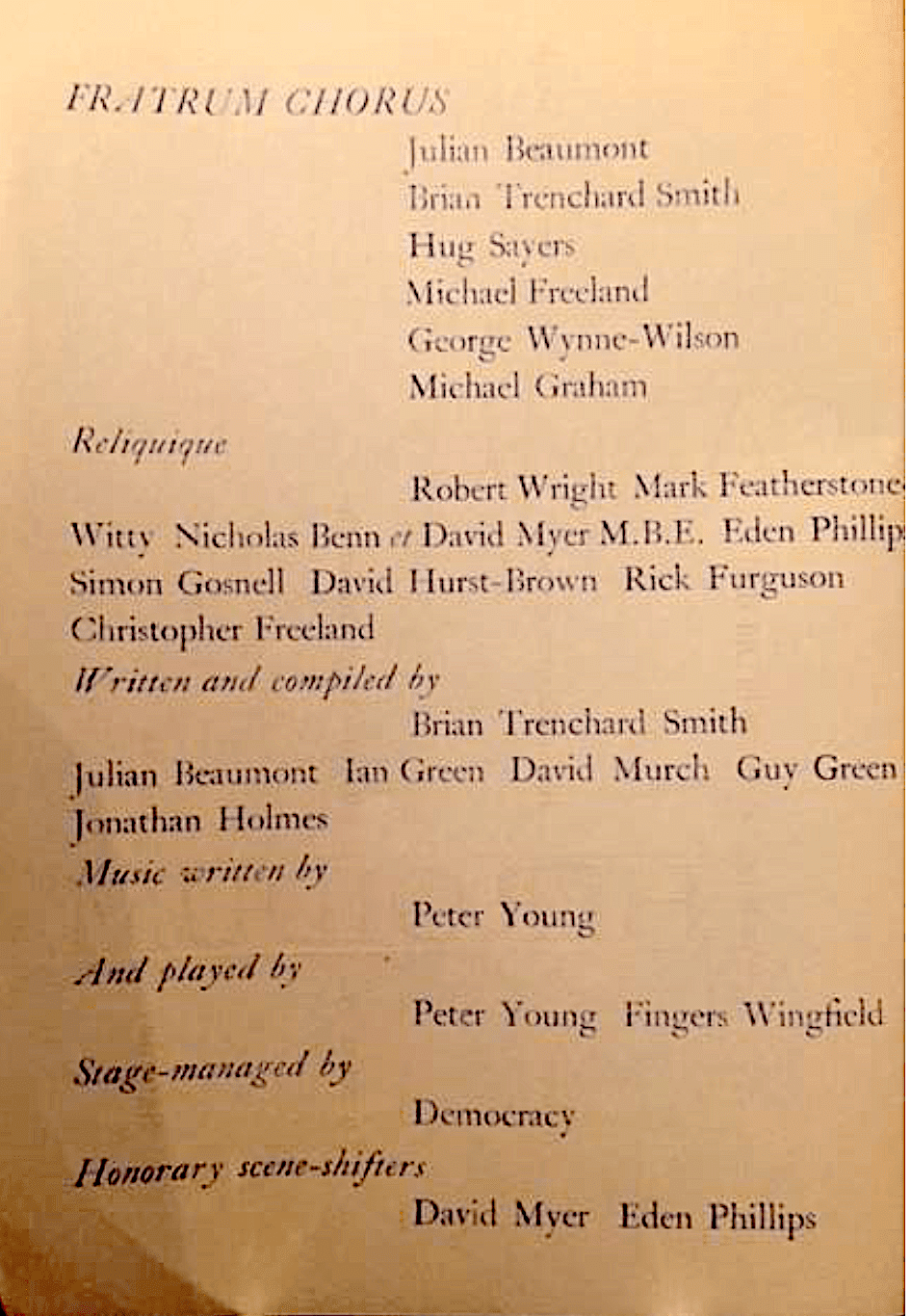 We all had a great time putting it together. Sadly Hug (Hug) Sayers, who became a Captain in the Welsh Guards, was killed, alongside the Governor of Bermuda Sir Richard Sharples, by terrorists, as he drew his pistol in defense. One thing that never leaves you after five years at Wellington is a sense of professional duty. I hope the rest of the cast and crew went on to satisfying lives. My friend and fellow producer Julian Beaumont had a distinguished career in banking, and has been awarded the Order of Australia Medal (OAM) for service to the arts and the health and care of the aged.
The subsequent review.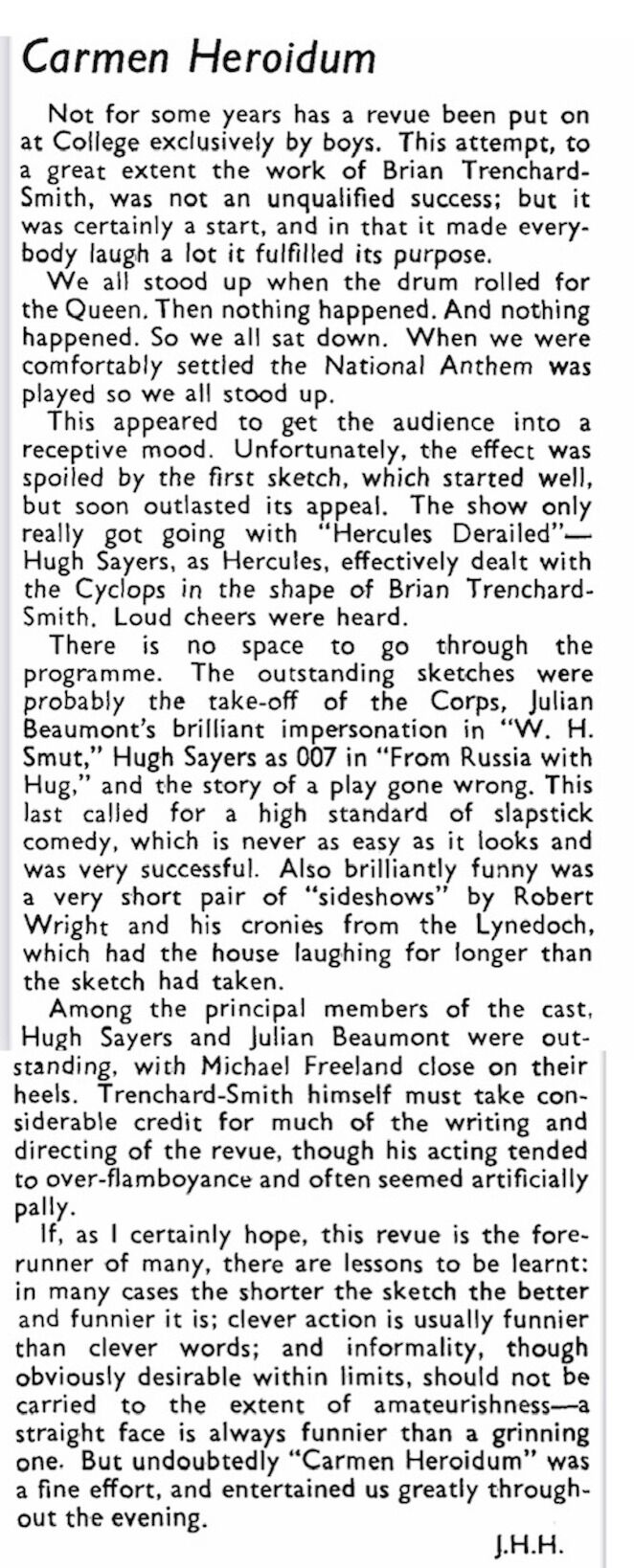 True. An over -the-top streak can be found in several of my films. For those that like such things, try NGHT OF THE DEMONS 2, LEPRECHAUN IN VEGAS, LEPRECHAUN IN SPACE.
I feel immense gratitude for the excellence of my education, which prepared me well for my future career. I wish all children everywhere could receive such a start in life. There is no more important investment that a country can make than in the education of its future generations.
Here's the Wellington College website, which offers more pictures.
Home